SHOT Show 2020 is behind us, and now The Mag Life is planning for the next big event: the NRA Convention. They call it NRAAM, or the National Rifle Association Annual Meeting. This year it will be in Nashville at the Music City Center.
Update: NRAAM Cancelled Due to Coronavirus Concerns
March 13, 2020. Last night. the NRA announced the cancellation of the 149th annual convention in Nashville. The event will not be re-scheduled. The decision to cancel is based on the ongoing concerns about the spread of the virus that is disrupting normal operations in many industries, including the firearms industry. The announcement that is found on the NRA homepage says:
With our 149th Annual Meeting scheduled for next month in Nashville, we realize many NRA members and meeting guests have questions about the coronavirus (COVID-19) and the potential impact on our convention.
We have been closely monitoring updates from the Centers for Disease Control and Prevention and Tennessee Department of Health. In fact, earlier today, a state of emergency was declared in Tennessee.
Therefore, we have reluctantly decided to cancel this year's NRA Annual Meeting, planned for April 16 – 19 in Nashville. This applies to all events and scheduled programs, including the NRA-ILA Forum. We sincerely regret the need for this action, particularly for our many loyal members who join us for this annual celebration of the NRA and our constitutional freedoms. Details regarding a rescheduled NRA Members' Meeting will be forthcoming.
Under the direction of NRA President Carolyn Meadows, the NRA Board of Directors is working with the Office of the Secretary in relation to board elections, meetings, and the like.
Please know that we did not reach this decision lightly. We were ultimately guided by our responsibility to help ensure the safety and well-being of our NRA members, guests, and surrounding community.
Please coordinate directly with airlines or others who have assisted with your travel arrangements. Most companies have announced plans to accommodate travelers dealing with event cancellations.
According to the FAQ's, the NRA will make refunds to individuals who have already purchased tickets to scheduled events. Additionally, the organization says it will handle refunds for attendees who booked hotel reservations through NRA's Official Housing Company, Conference Direct. Cancellation of hotel reservations through any other source needs to be coordinated directly with them. The NRA further advises that any airlines or others who have assisted with travel arrangements will need to be contacted directly for refund requests. They say that most companies have announced plans to accommodate travelers dealing with event cancellations.
Country Music Hall of Fame Opts out of Hosting NRA Firearms Auction
Earlier this week, the Country Music Hall of Fame and Museum announced its withdrawal from hosting the NRA-ILA auction scheduled for Friday, April 17, based on an impasse regarding the museum's no firearms policy. This decision came after a week of discussion between the museum and the NRA regarding the museum's firearms prohibition policy.
Last Thursday, the museum director of communications Kelly McGlumphy told the AP that "following those discussions, the organization will not be holding their event at the museum."
Amy Hunter, director of media relations for the NRA explains, "The NRA was asked to change our firearms policy at our auction. We respectfully declined and made alternate arrangements at a venue with additional capacity. We would like to thank the Country Music Hall of Fame for their consideration."
Prior to the complete cancellation of the NRAAM event, the NRA stated that the auction would instead be held at a nearby convention site, Music City Center.
The NRA Convention: NRAAM 2020
The 149th NRA Annual Meeting & Exhibits will be held inside and immediately adjacent to Music City Center, 201 5th Ave S, Nashville, TN beginning Thursday, April 16 and ending Sunday, April 19.
Currently, 575 exhibitors are scheduled to be at the show this year, from A & A Optics to ZEV Technologies.

As the NRA describes it,
"Spend the day exploring products from every major firearm company in the country, book the hunt of a lifetime in our exclusive outfitter section, and view priceless collections of firearms in our gun collector area. You'll also see knives, shooting accessories, hunting gear, and much more!"
Reminder: The NRA Annual Meetings and Exhibits is FREE to all NRA members and their families (spouse and children under 18 years old). For faster entry into the NRA Annual Meeting, please remember to bring your current membership card with you.
NRA Convention Schedule of Events
Thursday, April 16
National NRA Foundation BBQ, 5-10 pm
Friday, April 17
Women's Leadership Forum Luncheon and Auction
NRA-ILA Leadership Forum
NRA-ILA Dinner and Auction, 6-10 pm
Saturday, April 18
Annual Meeting of Members
NRA Country Presents Charlie Daniels Band and Friends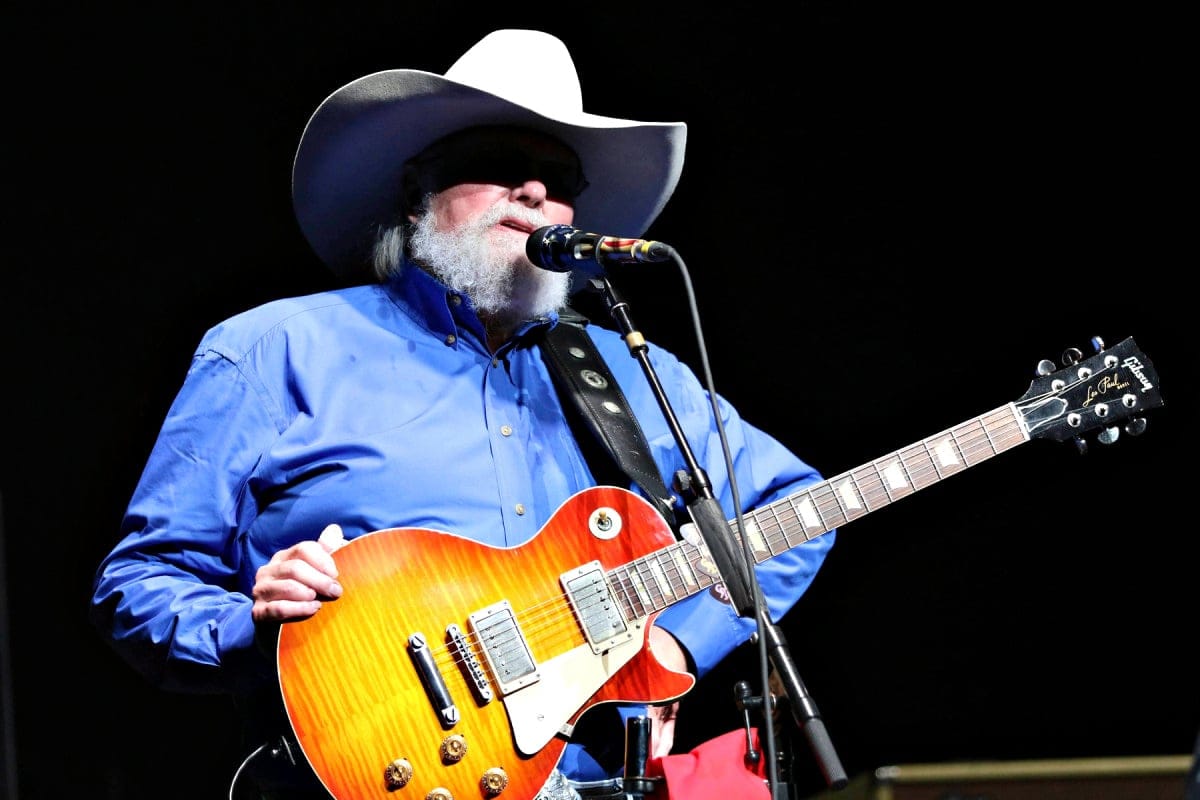 Sunday, April 19
National Prayer Breakfast
Women's New Energy Breakfast
Sunday Seminar Series
Youth Day: 10 a.m. to 5 p.m.
Again, NRAAM is free to all NRA members and their families (spouse and children under 18 years old). If you are not currently an NRA member, you can join at the door. Tickets for the various events scheduled during the convention range from $35 to $1500.
New Guns to See at NRAAM
We will add new firearms to this section as we learn about them, so be sure to check back often.
Honor Defense Pro9
Keeping up with the trend of small 9 mm handguns with larger capacity magazines, Honor Defense announced this new 10+1 capacity pistol late February. It's scheduled to begin shipping in April, about the same time as the NRA convention. Described as "sexy and accurate," the pistol has a gold flat tactical trigger and gold barrel. It'll be available with a 3.8″ compact and 3.2″ subcompact barrel and comes with two 10+1 extended capacity magazines. MSRP for the Pro9 is not yet available.
From Honor Defense:
Like all Honor Defense pistols, the Pro9 will be 100% USA and assembled by Veterans. In addition, the pistol will have a polished stainless-steel chassis with a crowned barrel that delivers the same award-winning accuracy as tested by Gun Tests Magazine.
"We already have orders for the Pro9 and are reaching out to our top distributors and dealers for shipments starting in April," says Gary Ramey, the President of Honor Defense. "The development of Honor Defense pistols has been guided by professionals from law enforcement, military, and civilian training. Every model we make is fully ambidextrous, featuring only U.S.-made parts and are +P-proofed."
Backed by the lifetime warranty, no trigger-pull or tools are needed for disassembly. The pistol also allows flexibility for consumers as the sights are compatible with the G42/43 and Hyve extensions fit the magazines for more capacity as well.
Read more at Honor Defense: https://honordefense.com/
Are Guns Allowed at NRAAM?
A common question about the convention is whether or not guns are allowed, as in individual concealed carry. NRAAM advises: "During the 2019 NRA Annual Meetings & Exhibits, lawfully carried firearms will be permitted in the Indiana Convention Center and the Lucas Oil Stadium,l in accordance with Indiana law. When carrying your firearm remember to follow all federal, state, and local laws."
Note: the featured image above is courtesy of Turnbull Restoration, who will be attending NRAAM 2020.
Learn more about NRAAM and get your questions answered online.