David 
Workman
is an avid gun guy, a contributing writer to several major gun publications, and the author of
Absolute Authority
. A logophile since way back, Workman is a quickdraw punslinger and NRA RSO and Certified Pistol Instructor. He helps train new shooters on basic handgun skills and CCW requirements and is a strong advocate for training as much as practicable. "Real-world shootouts don't happen at a box range."
10-8 Performance Lab Pistol Optic Roundup
Not all optics are cut out for every application. Some work great for concealed carry, some for range guns, some for duty pistols. In this video, Hilton Yam of 10-8 Performance reviews and ranks his favorite pistol optics for duty use. As a law enforcement veteran and tactical trainer, Yam has seen through pistol optic […]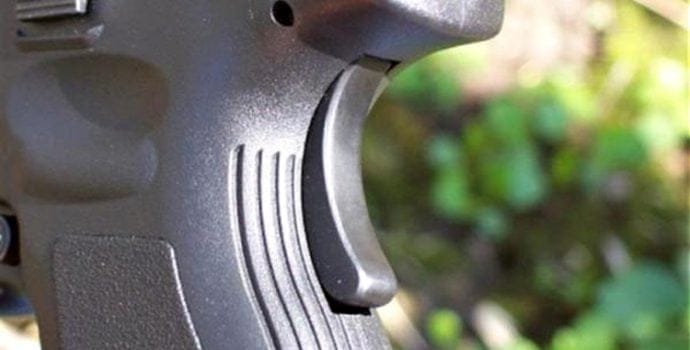 Getting a Grasp on Grip Safeties
Why do 1911s have grip safeties? What is the point of a grip safety? Are they reliable? What about Glock grips? Lets clear up some confusion.
Top Five AK Mags for the Money
Just like its freedom-loving rival, the AR, your AK-47 has the glorious feature of cross-compatibility. These are the top 5 AK mags to keep your hungry AK satisfied.