There are a lot of .22LR rimfire handguns out there, but the Walther PPK/S .22 stands out from the crowd — and not just because of the obvious tie-in to James Bond. Let's take a closer look at the Walther PPK/S .22 and see why it might just be the best rimfire pistol on the market.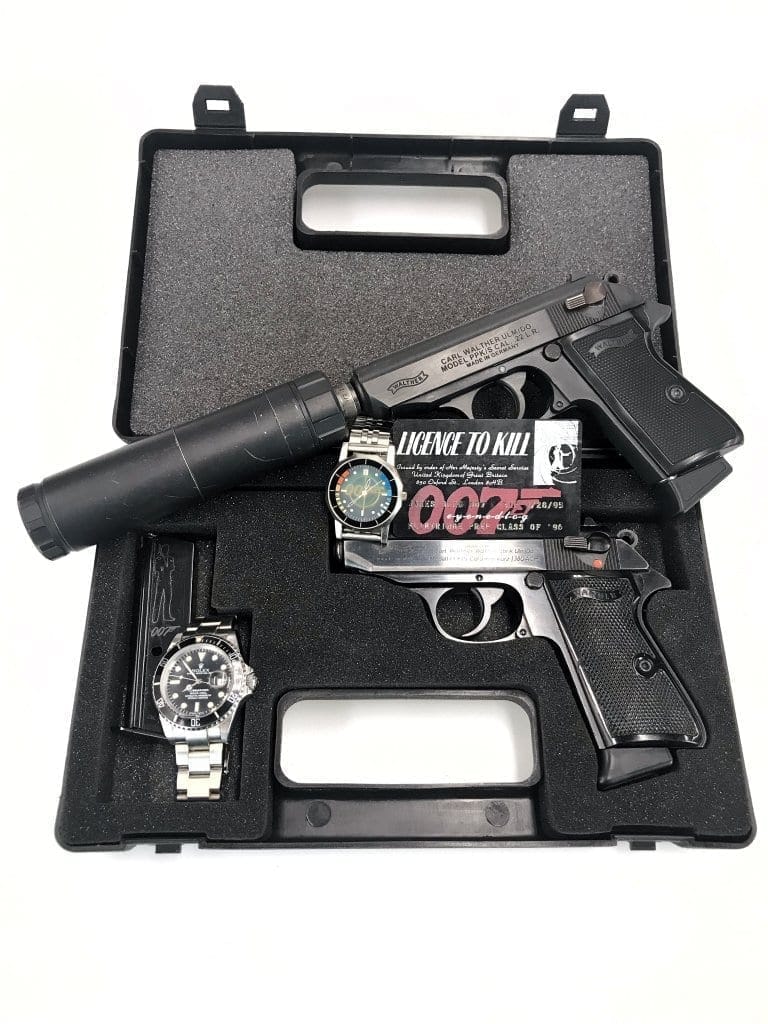 On Her Majesty's Secret Service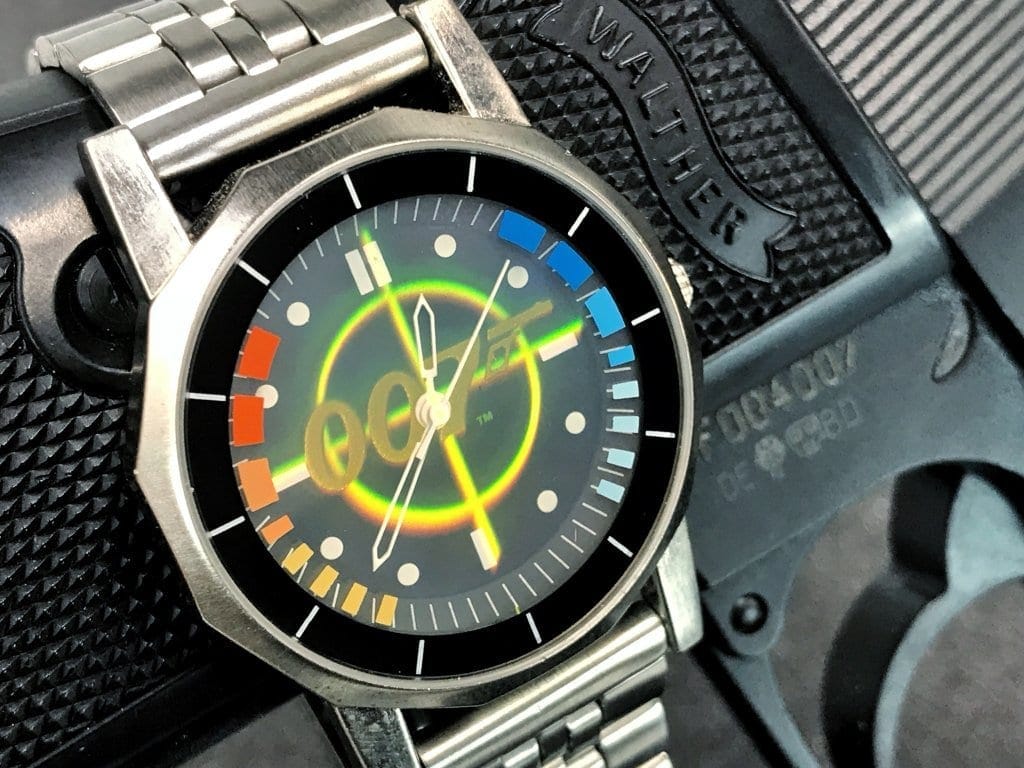 The allure of owning a Walther PPK/S .22 lies in large part with being a James Bond fan. Whether you prefer Sean Connery or you're a fan of Daniel Craig and everyone in between, nothing is as iconically James Bond as his MI6 issued Walther PPK/S.
Bond's use of the PPK/S originated in the Ian Fleming novel, but if you're a hardcore fan you know that Bond did not start off with what was to become his signature pistol. Instead, early Bond was issued a .25 Beretta M418. Later, however, firearms expert by the name Geoffrey Boothroyd sent Ian Fleming a letter about how ineffective the .25 cal Beretta would be. So, they agreed on the PPK instead. Fleming immortalized Boothroyd by creating a character named Major Boothroyd — who went on to become the character "Q" in the films.
.380 ACP vs .22LR PPK/S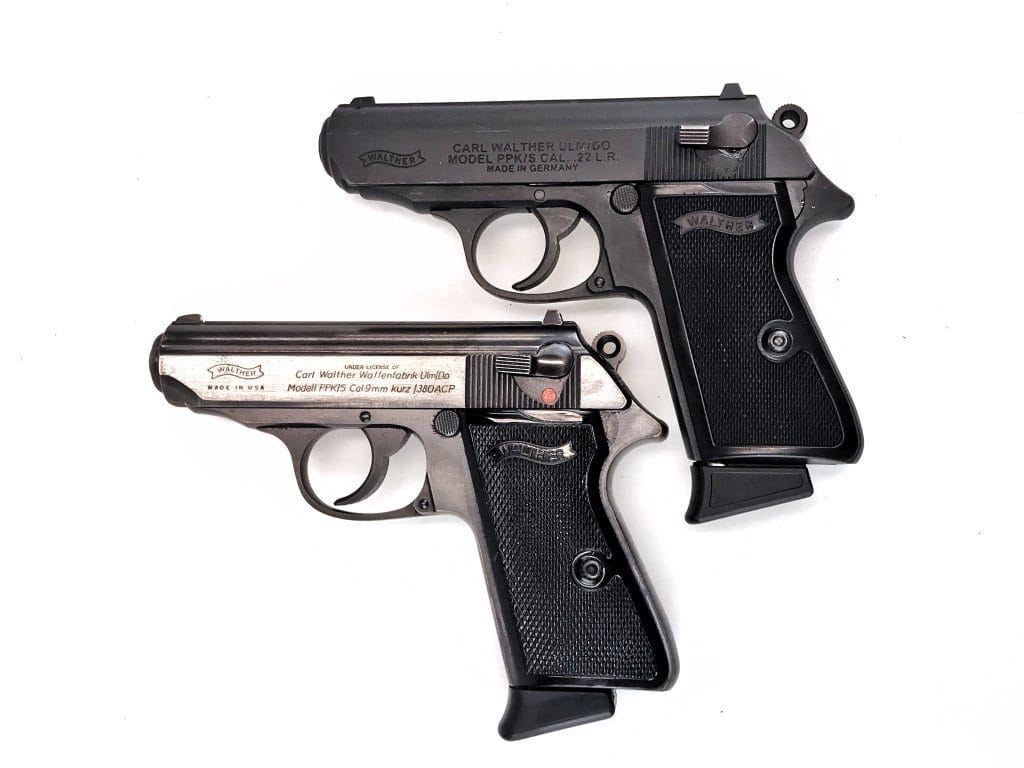 Bond was issued a Walther PPK/S in .380 ACP. There are a number of them imported in the US. Mine was imported by Interarms. The current versions you see in most gun stores are produced by Smith & Wesson.
Produced from 1980 to 1999 by Interarms/EMCO in Alabama and from 2001 to 2012 under contract from Walther by Smith & Wesson, the PPK/PPKs has been out of production in the U.S. since S&W ended their run. (Guns.com)
Owning a .380 ACP Walther PPK/S is fun as Bond memorabilia but it isn't fun to shoot. However, the .22LR version (also by Smith & Wesson) is much more fun to shoot. The .22LR replica is very similar to the original PPK. Other than the finish and the use of other metals it feels like a PPK in the hand and looks like a PPK.
The older PPK/S has a red dot whereas the .22LR has a letter F for fire.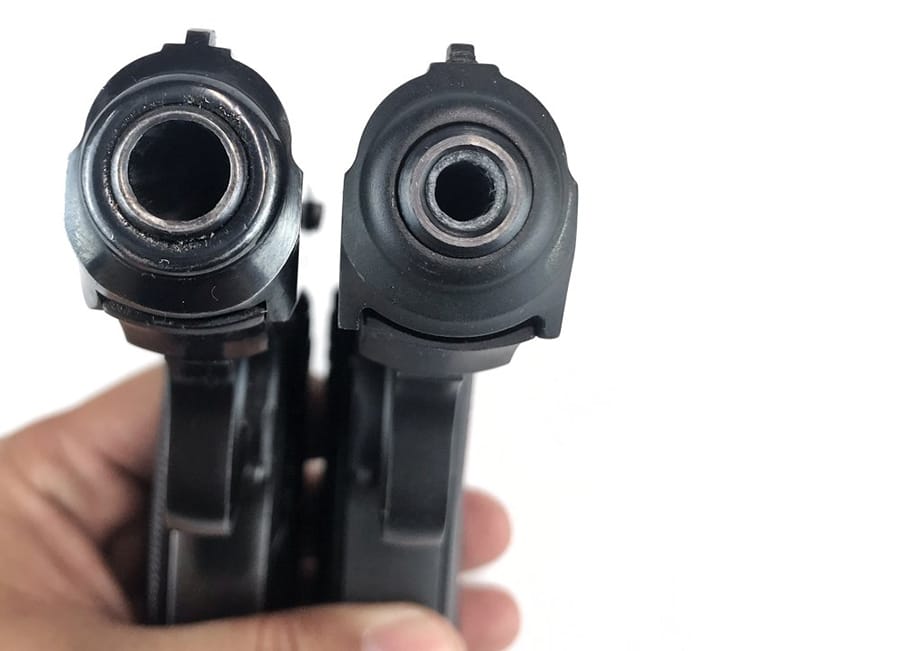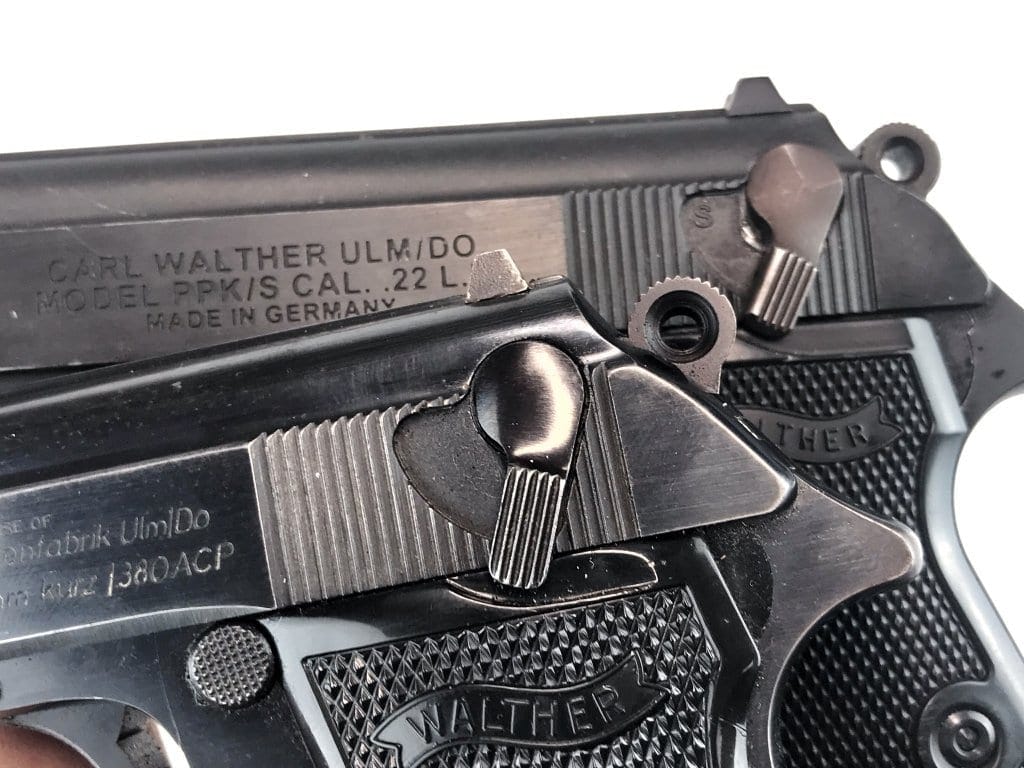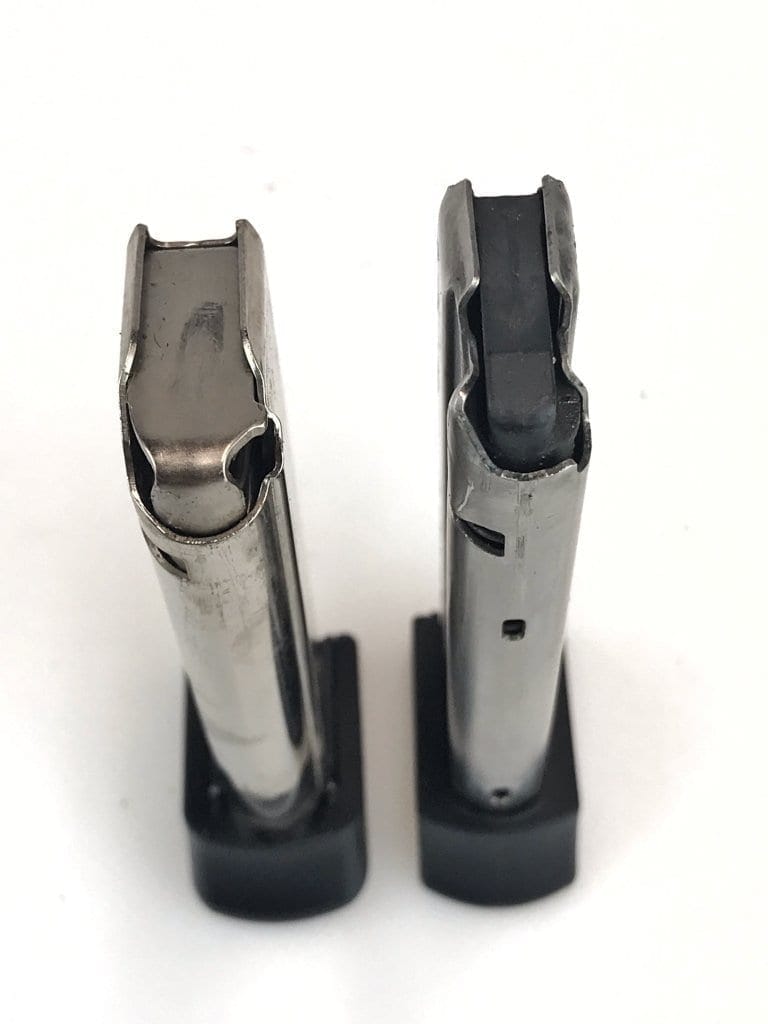 .22LR Is More Fun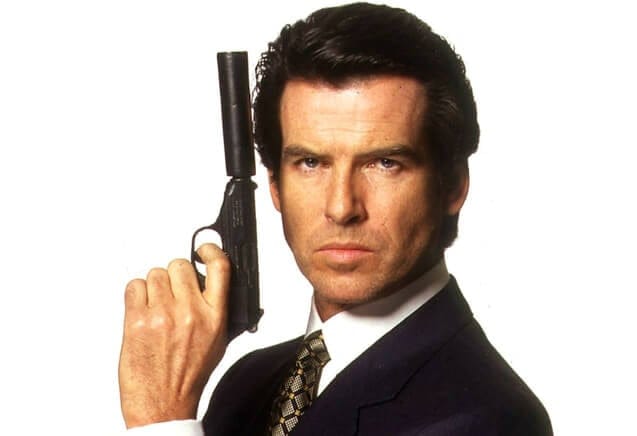 There is one aspect of the .22LR PPK/S that beats the .380ACP version. Suppressors.
Since the barrel is recessed, it is very difficult to suppress a real Walther PPK/S. It's difficult to change out with a threaded one. The movies, which are not concerned with functionality, did it by cheating. But with a .22LR PPK, you can have your cake and eat it too.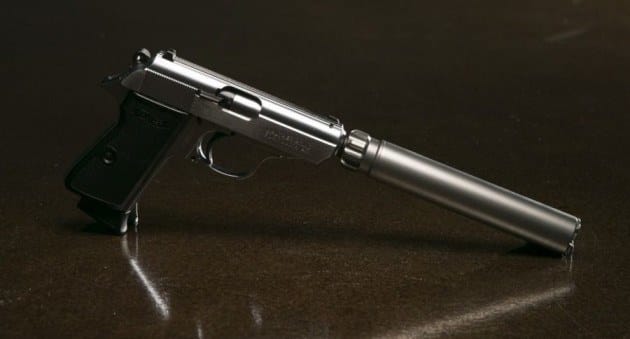 Back in 2015 SilencerCo produced a limited edition set in collaboration with Smith & Wesson. They bundled a Walther PPK/S 22LR with their Spectre II suppressor. This set came out at the same time as Daniel Craig's Bond movie Spectre. They made stainless and black versions.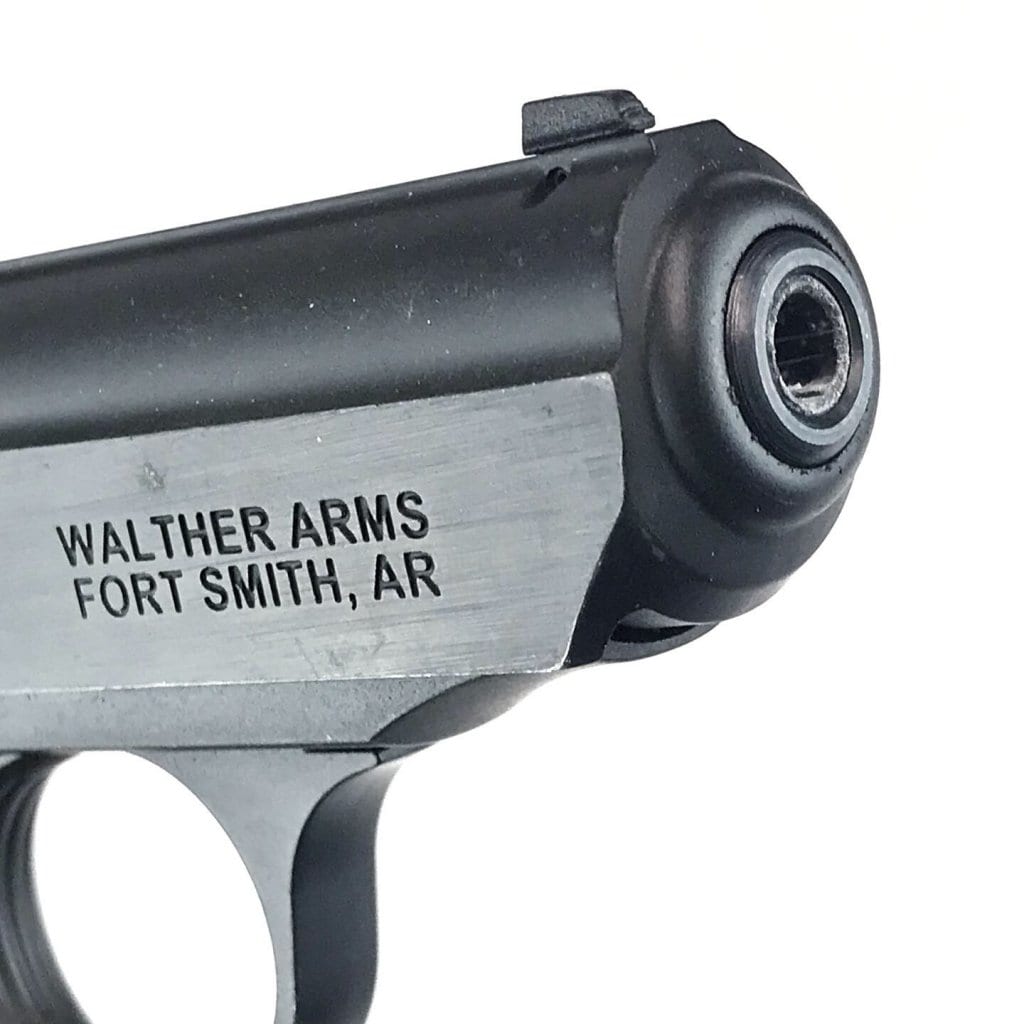 One thing that the Walther PPK/S .22 can do that a regular .380 ACP PPK cannot do is be suppressed. The barrel has a fake front end that you remove and replace it with a threaded adapter in 1/2×28.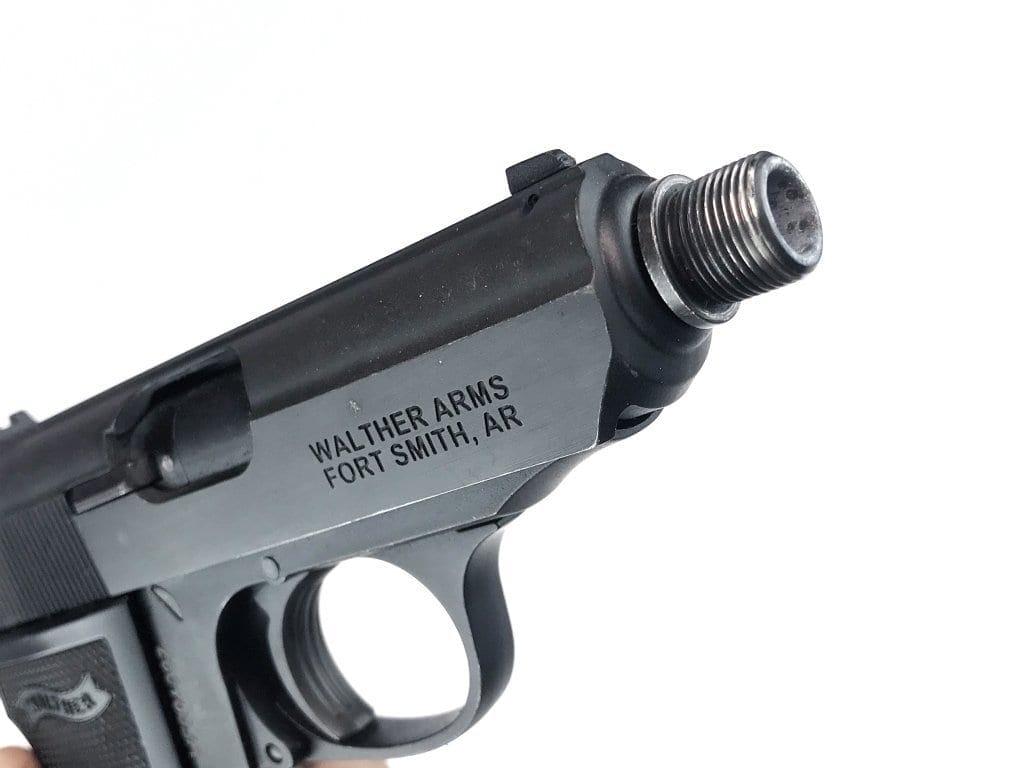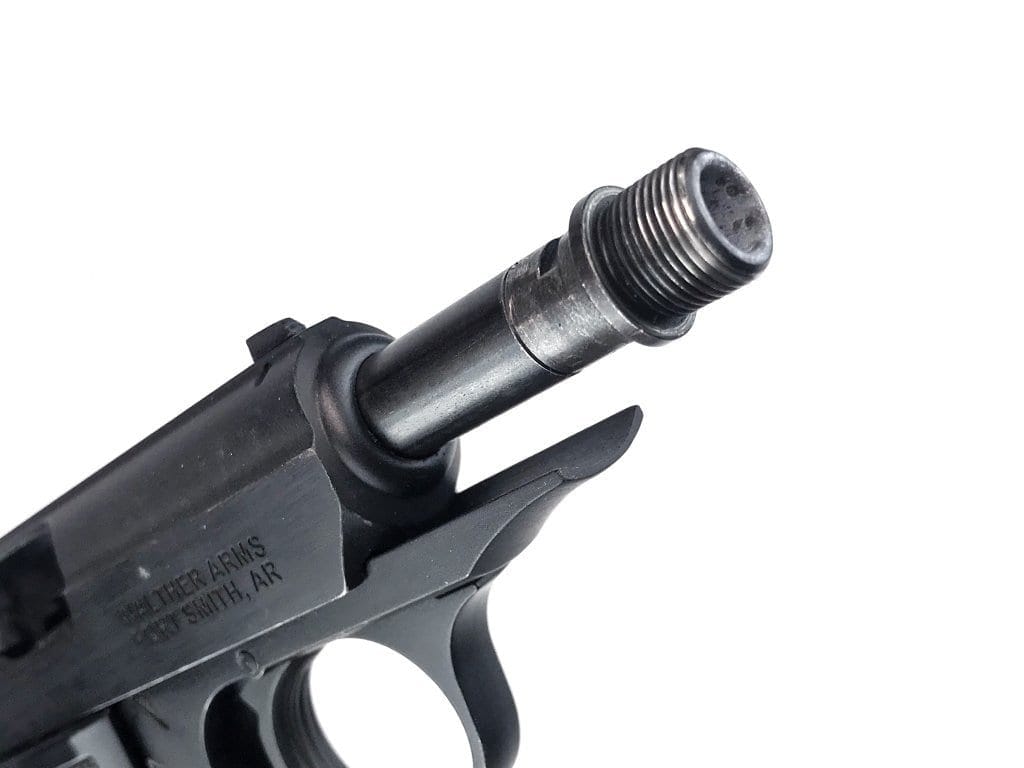 Due to the normal PPK fixed barrel design, it is very difficult to thread the barrel. The .22 LR version was designed by Walther Arms to be suppressed with their adapter.
A particularly interesting design characteristic of the .22LR PPK/S allows it to shoot both standard and high-velocity rounds, and it will sound sub-sonic out of a suppressor. I believe this is at least in part due to the length of the barrel. It is short enough to deny standard velocity and high velocity rounds the barrel length they need to break the sound barrier.
So if you have a Walther PPK/S .22 and you shoot it suppressed, stop buying subsonic ammo for it. It doesn't need it.
My .22LR Walther PPK/S has eaten a healthy diet of Remington Golden Bullet and Winchester M-22. It also easily chews through any random .22LR ammo I have lying around. Other than needing a good cleaning after a while, it runs like a champ. Oh, and I should mention that most of that shooting has been suppressed. In fact, I don't think I have shot more than a handful of mags unsuppressed from this pistol.
The Walther PPK/S .22 retails for just $299 at most gun stores. You can get the threaded adapter online for another $20. Even if you don't have a suppressor you can find dummy cans to re-enact your favorite Bond scenes. You know, if that's your thing.
Since it can shoot any ammo and still be quiet, it means you can shoot as much as you want without breaking the bank.
Go get one. Then try out the James Bond Challenge.