Nicholas Chen is a firearm aficionado. Growing up in California, He learned about firearms and hunted with his father growing up in Southern California. Once he moved out to Pennsylvania and then spent a few years in New York State, he learned to truly appreciate firearms and the second amendment. It was in New York State where he became a USPSA competitive shooter and learned about 3Gun. He is an avid fan of running and gunning. Nicholas is a fan of pretty much anything that shoots although the slicked-up race guns are what interests him the most. Having spent time with FFLs and other friends with NFA items he has begun his collection of NFA items and has learned that everything should be suppressed and full auto where possible and legal.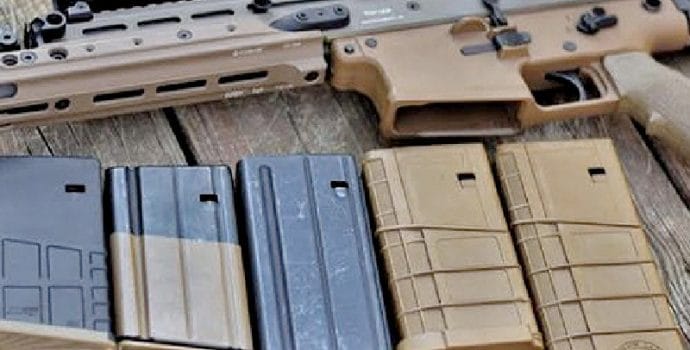 Review: Flux Brace on a Glock 19X
Stabilizing braces on handguns have lit a fire in the firearm industry. Most pistol braces are designed for large frame handguns like an AR-15 style pistol but FLUX Defense designed a brace for one of the most popular handguns on the planet, the venerable Glock. Read Chen's review.
Mean Arms Fixed Magazine MA Loader: a Review
The MA Loader helps reload a fixed magazine through the ejection port. While it's not as efficient as a normal magazine reload, it is a viable option for people who want to enjoy their AR-15s without registering them with the state. Check it out!