The 1911 is one of the most iconic gun designs in history. Full stop. It has always been known for its easy customization. This is apparent by how many custom parts, builds, and versions are available. In addition, it's known for its consistent, smooth break and general reliability. However, every forum, Facebook group, or subreddit focused on guns has had the .45 ACP vs. 9mm argument, usually with the 1911 at the center. Everyone seems to believe that either the 1911 is a gift to humanity or a relic of the past. Maybe this will help push that argument a little more in 1911's favor. Introducing the new Springfield Armory Operator 1911 .45 ACP. Here's what Springfield had to say about their sleek new 1911 Operator release.

Introducing the Operator 1911
For those that demand a no-nonsense approach to their defensive grade pistol, the Operator in .45 ACP stands ready to deliver. Featuring the duty-grade features serious shooters demand, the Operator 1911 builds on the century-plus of service behind the gun. The cartridge as well helps deliver a cutting-edge, tactical-grade pistol. Tactical Rack rear/tritium front sights, G10 grips, ambi safety, two eight-round magazines with bumper pads, forward cocking serrations, and more combine to make the Operator from Springfield Armory a must-have tool for self-defense.
Accessory Rail
Forged Frame and Slide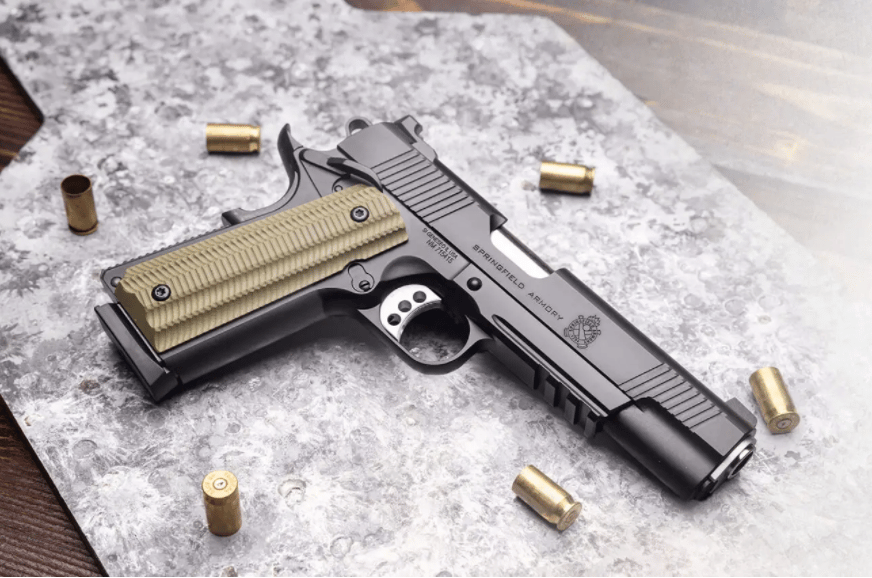 Ambi Safety
Tritium Front Sight
Two 8-Round Mags with Base Pad
1911 Operator Forward Serrations
Skeletonized Hammer
BLACK CERAKOTE FINISH
Operator 1911 G10 GRIPS
More 1911 Operator Pictures
The 1911 has been the stuff of legend for more than a century now. Everyone chases the 1911 trigger with its smooth, consistent break and linear-pull.
The Operator 1911 MSRPs for $1,099.