The Hi-Point C9 – YEET Cannon Ramen Noodle Gun
Prior to the advent and drama surrounding Hi-Point and the YEET Cannon meme I never considered owning a Hi-Point. I had fired one of their rifles several times but that was it. They made an affordable product that allowed low-income folks a means of protection. A young, single mother in Detroit fought off three armed home invaders with a Hi-Point rifle so the guns have a place. However, I never saw a personal reason to own one, at least until the YEET Cannon came to be. I thought it was hilarious and promised to buy one when it became available.
The YC-9 isn't out just yet, but Hi-Point capitalized on the meme by releasing a limited edition C9 YEET Cannon. At the princely sum of 160 bucks, I picked up the first YEET Cannon C9 I could.
Here's another one…
Yeet Cannon
The Hi-Point Yeet Cannon C9
This model is just a C9 with the words YEET Cannon inscribed on the slide in silver letters and engraved into the barrel. Other than that it's a standard C9. C stands for compact, but the C9 is a bit bulkier than your average compact gun. The massive slide is there because these guns are blowback operated. A simple design like this keeps the gun affordable and relatively reliable.
The weapon comes with an 8 shot magazine, but 10, and even extended 20 rounders exist. The C9 is in 9mm only and is actually rated for +P loads. The frame is polymer, the sights are adjustable, and the gun has a manual thumb safety.
The YEET Cannon C9 has a black powder coat finish and you can swap the grips around. Surprisingly there are lots of different grip options out there, including wood grips and the famous 100 Dollar bill grips.
The gun weighs a hefty 29 ounces unloaded, a full six more ounces than the Glock 19. The C9 has a 3.5-inch barrel and an overall length of 6.75 inches. It's small compared to other Hi-Points but big compared to other compacts.
It comes in a simple cardboard box. You also get a trigger lock, a tool to adjust the sights, a peep sight, and instructions.
C9 YEET Cannon Ergonomics
Admittedly the gun's ergonomics aren't great or terrible. The grip is surprisingly comfortable though and it does conform to the hand. Dare I say more comfortable than my Gen 4 MOS Glock? I think so. However, my Gen 4 Glock holds 17 rounds in roughly the same grip width as this 8 rounder. The magazine release is quick and easy to reach and clicks nicely when pressed. The grip is right about where the ergonomics stop being good.
I find it a real hassle to put the weapon on safe with my firing hand. I can deactivate the safety from a firing position though and that seems to be the most important position. If you wish to use the safety you may not like the fact that you have to change your grip or use your other hand to get the safety into position. The good news is the safety doesn't seem capable of accidentally coming on.
The slide has rear serrations that are very small and shallow, which isn't great for a gun that has a stiff blowback spring and can be hard to rack. I can do so fine, but I imagine an elderly person or smaller shooter would not be able to do so easily.
The slide locks to the rear, but there is no means to drop the slide unless you remove the magazine. Also, the gun will not fire without the magazine. This would make dry fire a laborious process. It's also just kind of annoying when testing the trigger off the range.
As a heavy and bulky gun concealed carry would certainly be a challenge. I imagine it's doable, especially if it's all you can afford after paying for an expensive concealed carry permit.
Hi Point On the Range
I'd never shot a Hi-Point handgun so I didn't know what to expect. I've seen people adoring them, I've seen people hate them. It's one of the cheapest guns I've ever fired. The cheapest going to a Raven 25 ACP. As far as mass-produced firearms go this is easily one of the cheapest and easiest to find.
Inserting a full magazine into a gun with the slide closed requires a stiff slap to get it locked in. The trigger is best described as "alright." It's not terrible, the pull is somewhat long, but it's not heavy. The reset is very light and hard to feel. It's okay, I've handled worse on more expensive guns, but I've also had much better on guns not so expensive.
In my first magazine, I was met with a failure to extract, which turned into a double feed. After a clearance, I fired the rest of the mag without issue. Throughout the rest of the short-range trip, the gun seemed to perform reliably. It was 200 rounds on day one and I was only met with one failure.
Extended Magazines? Why Not?
The next day I also had a Redball 20 round magazine. They are designed for the Hi-Point rifle but are compatible with the 9mm C9. I did have two issues with this set-up. The first round fired fine, but the next two nose-dived and required me to remove the mag and correct it. After that, the mag ran fine as long as I downloaded it one round or loaded with the slide locked to the rear.
Beyond the one failure to extract and the two nose dives the C9 YEET Cannon ran like an absolute champ. I was actually pretty surprised at the reliability of the gun. It's +P rated and I sent some old Speer Gold Dot 124 grain +P rounds downrange without issue.
The Good
The gun was not only reliable but decently accurate…. once I got the rear sight adjusted. Mine was maxed out to the bottom. My first group was several inches low and very far right. Low enough I was aiming for the head and hitting the chest and right lung.
I adjusted up, got on target for the head and adjusted to get dead center. After that, I was capable of making headshots at 20 yards while firing rapidly. The sights aren't terrible. The rear is bright red and the front bright yellow. Quick and easy to see and focus on.
Recoil is also very low. The heavy slide seems to absorb most of it, and the slide itself seems to move quite slowly so the blowback action doesn't rock your hand. The gun hardly moves off target too. Weight has its benefits and that's in full effect here.
The Bad
The grip desperately needs some texture. It's August in Florida. Not only is it sweltering but the humidity is brutal. I'm sweating before I'm out the door and after shooting just a hundred rounds the gun is slipping and sliding in my hands due to sweat. Even taking a firm firing grip means the gun will shift and move with sweaty hands. Good news is there are plenty of options of extra grips, including some with some traction.
My hand also seems to get pinched between as the slide reciprocated. It's not traditional slide bite and seemed to occur in the area where my thumb rested between the safety and the slide.
The gun is also far from refined. With a slight shake, you can hear and feel parts of the gun shake and move. The polymer frame has a very visible edge when the molds come together. Clearly, the gun is also butt ugly, but the words YEET Cannon do make it amusing.
For You?
Hi-Point is an all American company that employs Americans and uses American parts. They also produce firearms that are affordable for every person regardless of their income levels. The 2nd Amendment is for everyone and Hi-Point makes it possible with an affordable firearm option and I can respect that. It's much higher quality than other affordable guns from companies like Lorcin, Raven, Jimenez, and other such designs. They aren't perfect, or all that refined, but after handling the C9 they seem to be reliable enough, especially with the price tag.
Will I buy another? Actually, yep, when the new YC-9 comes out I'll be all over that. I might even try their 10mm carbine.
Here's the full skinny on the Yeet Cannon G1, if you're interested: https://www.hi-pointfirearms.com/hi-point-handguns/9mm-OGYC.php
According to too their website, all Hi-Point handguns feature the following specs:
Barrel length: 3.5″
Overall length: 6.75″
Weight: 29 oz.
Frame: High-impact polymer
Finish: Black powder coat or hydro-dipped depending on model
Capacity: 8-shot mag standard (10-shot avail)
Sights: 3-dots, fully-adjustable rear sight
They further advise that all their handguns are/have:
•+P rated
•High-impact polymer frame
•High-impact grips
•Durable, attractive easy-grip finish
•3-dot, fully adjustable sights
•Free extra rear peep sight
•Last round lock open
•FREE trigger lock
•Magazine disconnect safety
•Quick on-off thumb safety
•Operations & safety sheet
•Lifetime warranty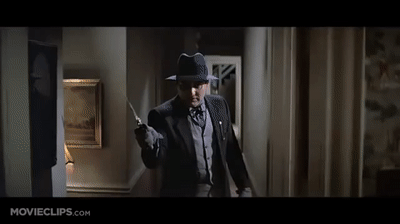 Travis Pike is a former Marine Machine Gunner, a lifelong firearms enthusiast, and now a regular guy who likes to shoot, write, and find ways to combine the two. He holds an NRA certification as a Basic Pistol Instructor and is the world's Okayest firearm's instructor.