A witness port and last round bolt hold follower: those are some of the features described by American Tactical when announcing the availability of an updated ATI/Schmeisser S60 60-rnd magazine.
The AT/Schmeisser GmbH extendo clip is constructed with glass-reinforced polymer, utilizing what they describe as a "..unique follower system that allows for double capacity from a normal AR magazine without being bulky or cumbersome."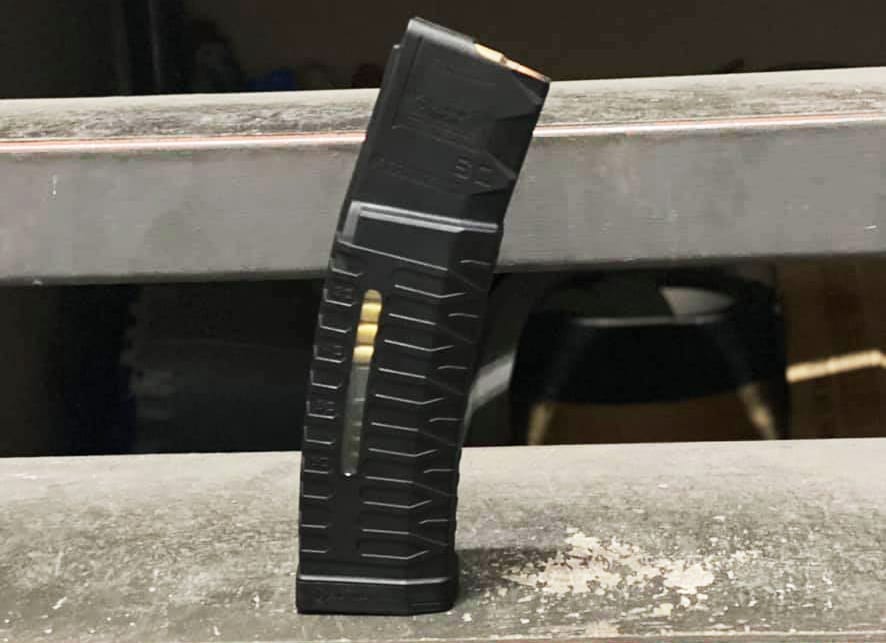 According to the release, the S60 is…
"Designed to shoot both .223 REM & 5.56X45MM, the Schmeisser S60 will give you an instant capacity upgrade over the standard AR mag at an affordable price for your AR carbine or pistol."
American Tactical has been a source for firearm-related imports from Schmeisser for years. They manufacture parts and firearms as well. Among the goodness available at ATI are the GSG-16, the MP40P, the FXH-45 Moxie, a 9mm adapter for AR platforms, and a wide range of other things — even some electro-optics. They're also the creators of Rukx Gear (q.v.).
Check 'em on social. Insta is @americantactical.us; Facebook is /AmericanTactical/.
Important: To clarify, for those of you who aren't reading closely or are just here for the pretty pictures…
⚠️ The Schmeisser S60 will not work with this sort of Schmeisser.
You can use it in this Schmeisser.
There are a couple of things ATI wants prospective buyers to know.
Disclaimer. The Schmeisser S60 was built specifically for .223REM or 5.56X45MM ammo only. Schmeisser & American Tactical have done some testing and found that the S60 may not operate with all types of .300 Blackout ammo. Due to inconsistencies with different brands, Schmeisser does not recommend using 300 Blackout with this magazine. Failure for the magazine to operate with 300 Blackout is not covered by American Tactical's Limited Lifetime Warranty.
Warning! High Tension Spring. Warning! – High Tension Spring. The Schmeisser S60 has a very powerful high tension spring. Please use caution if disassembling the magazine for maintenance. If not properly secured, spring may eject from the magazine when floor plate is removed and can cause serious injury.