Superior concealability is an important feature for many gun owners, and to get it many people spend significant time checking out subcompact and micro-compact pistols. If you're interested in micros, you'll be interested in the latest announcement from Heckler & Koch: the micro-compact SFP9CC.
This pistol is chambered in 9x19mm Parabellum and designed for fantastic concealability and consistent, reliable performance. It's also the first micro of its kind for the renowned gun maker, making it even more interesting.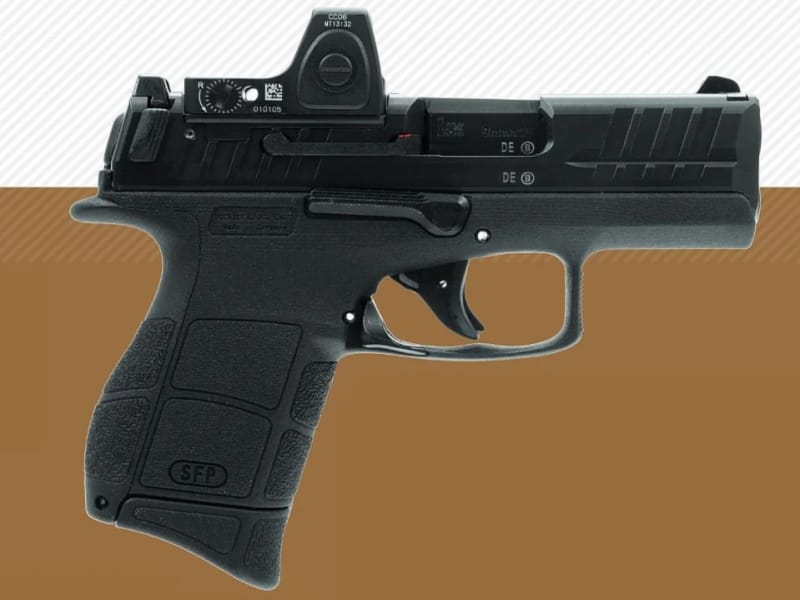 Heckler & Koch officially announced the SFP9CC at an event in Germany. Sketches and images have been strategically leaked, so this serves to confirm the belief that a micro-compact was coming. The SFP9CC is being described as a one-and-a-half stack pistol thanks to its capacity and overall design. This pistol is chambered in 9mm and offers numerous features designed for defensive purposes.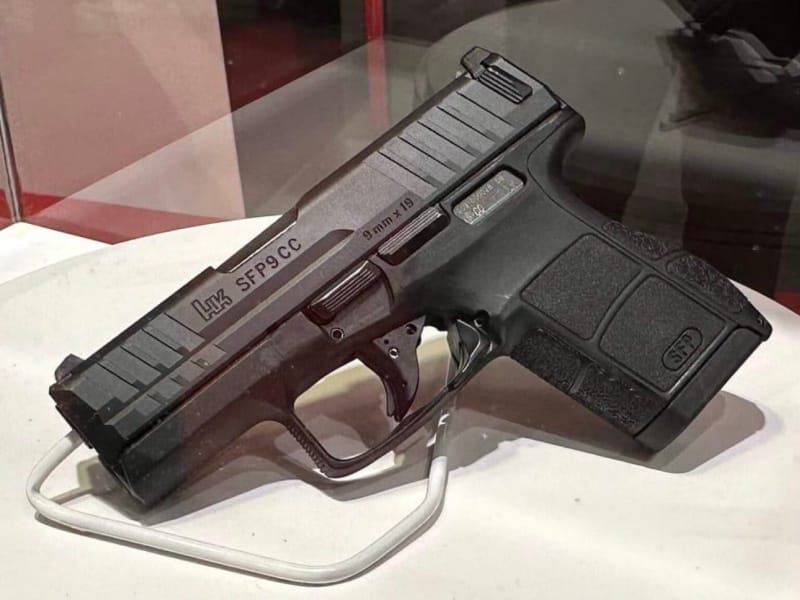 According to available information, there are two versions of the SFP9CC. The first is the standard model which is made with ambidextrous controls and offered with or without a Picatinny rail for accessories. Second is the Shape, a pistol created for specific contouring and comfort. The Shape doesn't have ambidextrous controls because it's made for deep concealment, but it does have a specially shaped slide and frame. Capacity for the pistols is 10 +1 with the flush fit magazine and said to be 13 +1 with an extended magazine.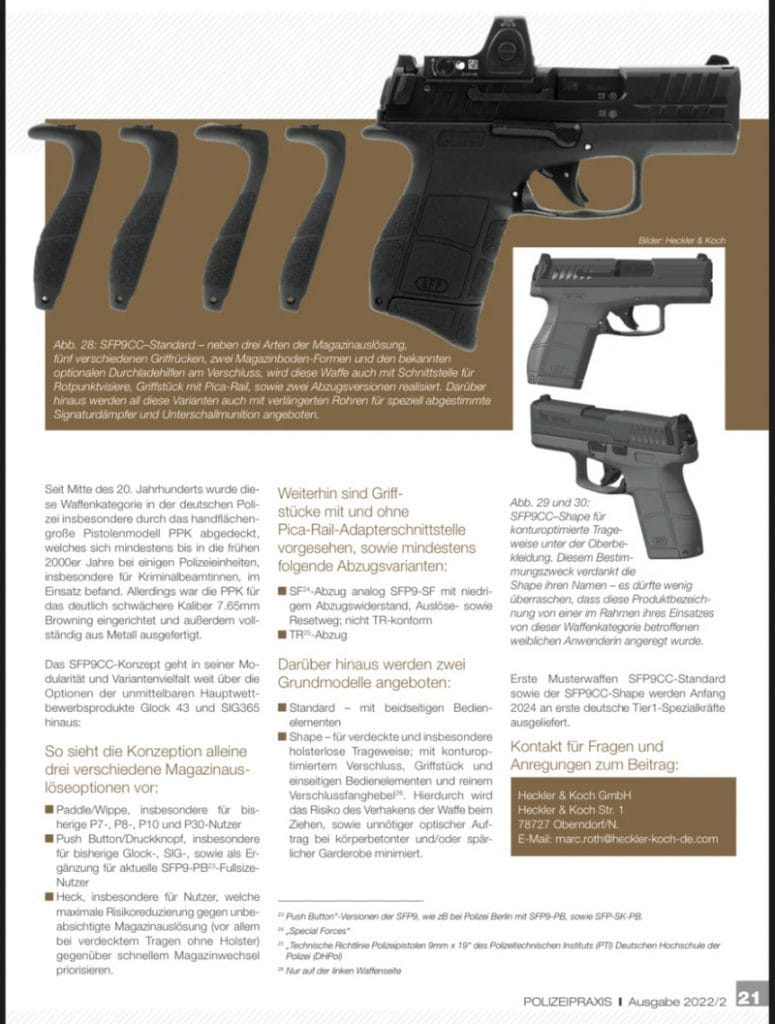 Features of the SFP9CC include:
SF or TR trigger. SF pull/reset is listed as similar to the VP9 with the TR heavier/longer.
Five backstrap sizes so the gun can be fit more precisely to the shooter's hands.
Two magazine baseplates, flush and extended for a pinky rest.
Three possible magazine release options: paddle, button, heel release.
Charging support "ears" are available if desired to facilitate racking the slide.
Optics cut is available for those who want an optics-ready pistol.
MSRP for the Heckler & Koch SFP9CC is not known at this time. The gun is being made for German law enforcement at this time.