Kat Ainsworth Stevens is a long-time outdoor writer, official OGC (Original Gun Cognoscenti), and author of
Handgun Hunting: a Comprehensive Guide to Choosing and Using the Right Firearms for Big and Small Game
.
Der Teufel Katze
has written for a number of industry publications (print and online) and edited some of the others, so chances are you've seen or read her work before,
somewhere
. A woman of eclectic background and habits, Kat has been carrying concealed for over two decades, used to be a farrier, and worked for a long time in emergency veterinary medicine. She prefers big bores, enjoys K9 Search & Rescue, and has a Master's Degree in Pitiless Snarkastic Delivery.
AR 15 Upgrades: Parts to Replace
Does your AR-15 need a boost, but you're not sure where to start? Here's what to look at if you're thinking about doing some AR 15 upgrades.
Blending past and future, Ruger's reintroduction of the Marlin Model 1895 trapper is bound to become a classic in its own right.
The Colt Open Top was a rather short-lived design, but it was an important step along the way to the modern revolvers we so enjoy today.
Beretta APX A1 Full Size Pistol
The Beretta APX A1 FS carry gun is considered full-sized but is streamlined enough for carry use with the right holster and gun belt.
Sometimes it's a challenge to find the right gun for the purpose, but for PRS, there's the Sig Sauer CROSS PRS. Here are the details.
High Speed Gear Vigil EDC Gun Belt
It's vital to pair a good belt with your holster. HSG's Vigil EDC Gun Belt is rigid yet flexible for comfortable all-day IWB or OWB use.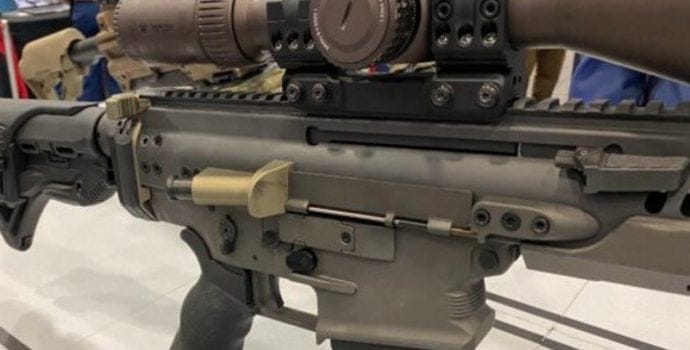 FN America Mid Range Gas Gun (MRGG)
The FN America MRGG is, as its name suggests, a Mid Range Gas Gun. Although it has some SCAR-like features it is definitely a new model in its own right.