Kat Ainsworth Stevens is a long-time outdoor writer, official OGC (Original Gun Cognoscenti), and author of
Handgun Hunting: a Comprehensive Guide to Choosing and Using the Right Firearms for Big and Small Game
.
Der Teufel Katze
has written for a number of industry publications (print and online) and edited some of the others, so chances are you've seen or read her work before,
somewhere
. A woman of eclectic background and habits, Kat has been carrying concealed for over two decades, used to be a farrier, and worked for a long time in emergency veterinary medicine. She prefers big bores, enjoys K9 Search & Rescue, and has a Master's Degree in Pitiless Snarkastic Delivery.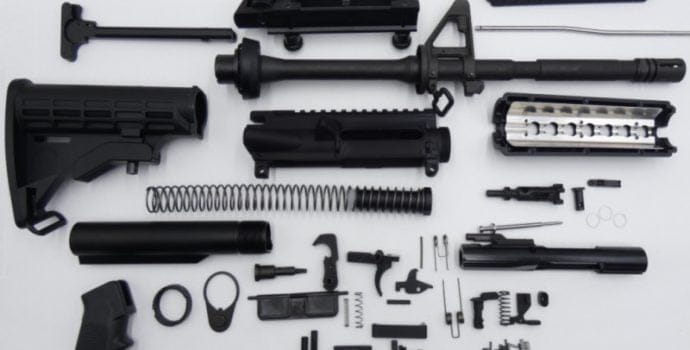 Should You Build an AR-15? Pros and Cons.
Building your own AR-15 has been a thing for some time now. Let's talk about the pros and cons of building your own AR-15 and when it's worth it — as well as when it's worth a pass.
A good truck gun is going to be versatile enough for personal defense and also defense against predators who are after your livestock. We have some ideas for truck guns that suit a variety of situations. Check out our top 5.
Top 5 Lever-Action Calibers You Need
Lever-action rifles are making a comeback, and not just for hunters. The lever-action platform is excellent for self-defense, hunting, and range use. Check out this list of top 5 lever-action calibers before you choose your next rifle.
Top 5 AR Calibers That Aren't .223 Remington
The AR platform is available in practically endless chamberings, from diminutive 22 LR to hard-hitting 450 Bushmaster. Whatever you intend to do with your AR-15 or AR-10, there's a caliber for you. We've narrow down the list of our top 5 picks, and what they're ideal for.