From Eagleview, PA comes word of the pending availability of a new model of Streamlight weapon light. Several models, actually. The notification we received is announcing the availability of not just a Springfield Hellcat weapon light, but also a "micro-light" for the Glock 43x and G46, as well as a non-laser version of the TLR-6 for the SIG P365 and P365XL. The new WMLs will be available in March.
You likely recall us reporting on a number of new Streamlight products back during "not-SHOT" (SHOT Show 2021). We now have some additional details.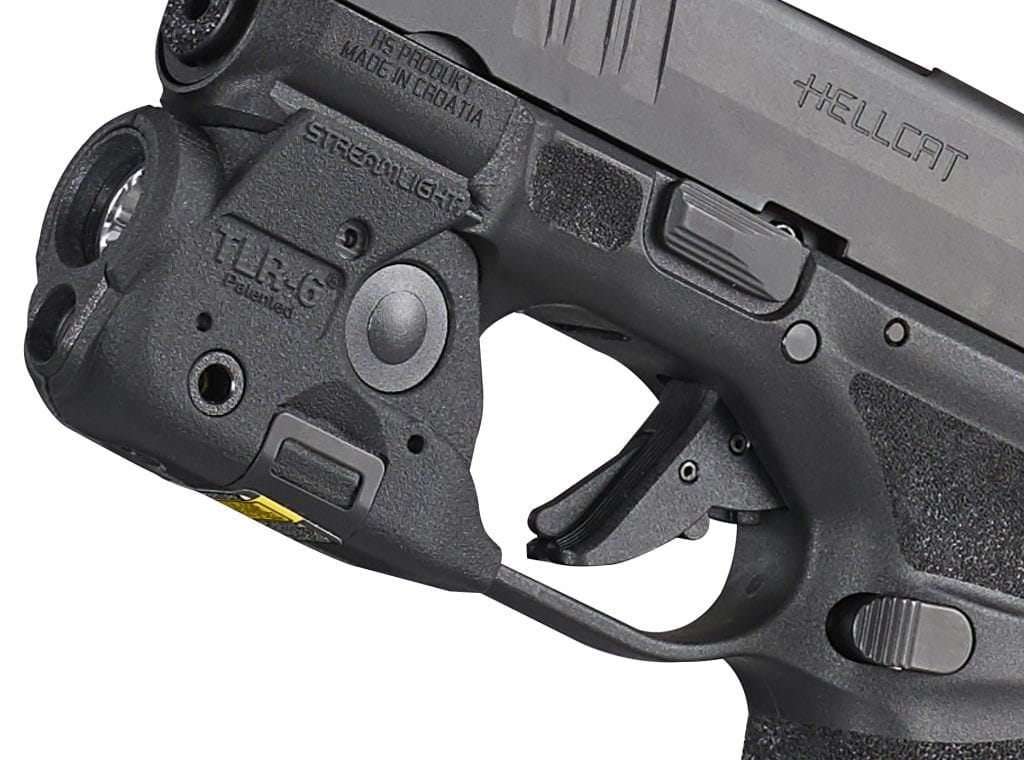 The new models of weapon light are described as capable of 100 lumens and over 2,000 candelas over a beam distance of 89m. Each features a parabolic reflector that produces a balance of beam and peripheral illumination. The WMLs are powered by two (2) 3 Volt CR-1/3N lithium coin batteries and utilize an integrated battery door that allows battery replacement while the device remains mounted to the gun.
This may seem to be an insignificant feature when it comes to a standard white-light WML, but it is a significant benefit when you're talking about a device that requires proper zero (like a laser) after a battery change.
All models
100 lumens
2,000 candela
1 hour run time on maximum output
89m (292 ft.) beam distance
Size 2.33 in. long for the Springfield Hellcat; 2.12 in. Glock 43X/48
Non-laser TLR-6 for SIG P365, 2.5 in.
Light/laser models
3 lighting modes: LED, LED/Laser, and Laser only
Run time on laser only is 11 hours
As with most pistol-mounted lights, the TLR-6 snaps on to the rail and trigger guard of its host. Streamlight says,
"All the new models are designed to securely attach to the rail and trigger guard of subcompact weapons and to maximize visibility and targeting capability in a variety of concealed carry, home defense, and tactical applications. "
Each light is manufactured from durable, impact-resistant engineered polymer and is IPX4 rated for water-resistant operation as well as impact-resistant tested to one meter.