If you're looking for a handgun designed with an eye for serious tactical applications, Arex, a Slovenian-based firearms manufacturer, might have something for you. The Arex Delta Gray Wolf is the latest addition to the gun maker's Delta line and comes with a bevy of features to make it ideal for defensive purposes. This pistol is made to withstand serious use and outperform your expectations.
According to Arex, this is a gun meant to be consistently reliable for tactical use, and it's made to perform accurately whenever and wherever you need it. The Delta Gray Wolf features an extended threaded barrel, making it ready for muzzle devices whether you choose a suppressor or compensator. It has the same striker double-action trigger as the basic Delta GEN.2 model which, the company states, has proven itself to be a safer option than other designs, such as a fully-cocked single-action striker.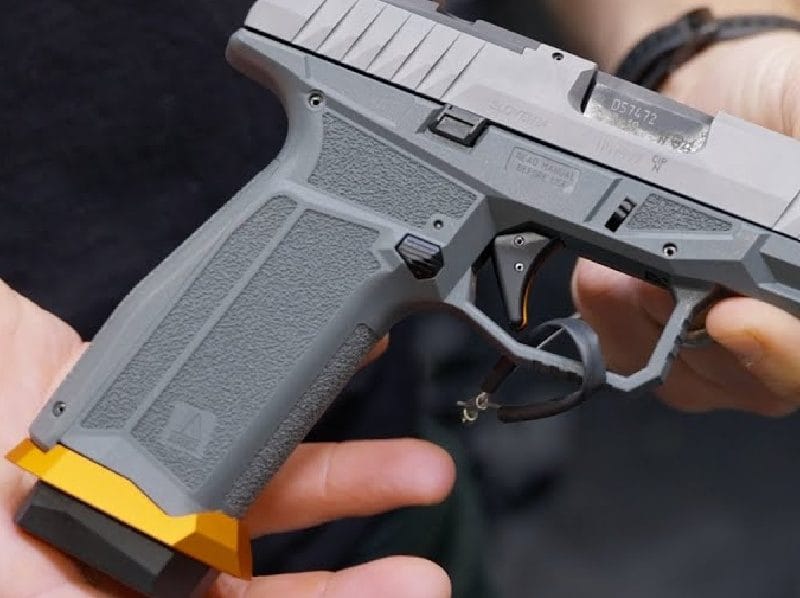 Other features of the gun include a subtle gray finish, aggressive forward and rearward slide serrations, and an enhanced magwell. This gun is designed with a magwell that facilitates fast reloads and makes loading a magazine without looking easier to accomplish. The trigger guard is squared off and controls are ridged as needed for traction during use. A textured grip also gives shooters a more positive grip during live fire. There's also an accessory rail in front of the trigger guard. Guns ship with standard adjustable rear and fiber optic front sights.
MSRP for the Arex Delta Gray Wolf is not known at this time.