As a hunter on the west coast, I find myself hiking in the high mountain air with a backpack full of water, food, clothes, a tripod, spotting scope, and binoculars. To get away from the road hunters you must go where the roads end and the wilderness begins. To accomplish this, I have begun to use trekking poles to push further in the backcountry than I have in the past. Carrying trekking poles has become standard practice among many backcountry hunters as well as hikers. Trekking poles allow you to safely carry more weight, hike further, and reduce the wear on your joints. The more I learn about backcountry hunting, I find myself trying to reduce the gear I carry by finding gear (like Quick Stix Shooting Sticks …keep reading!) that can be used in several different ways.
Wiser Precision
That's where Wiser Precision comes in. Their multifaceted products assist hunters to accomplish the goal of bringing home clean game meat. The Wiser Precision products I am going to cover in this article function together as a system to reduce what you must carry.
First is the Quick-Stix, mount them on your trekking poles and it creates shooting sticks in just seconds.
Next is the Quick-Clip. It has a QD clamp that attaches to a Picatinny rail section on your rifle for a solid connection. The other side of the Quick-Clip is a U-shaped billet aluminum section that snaps onto the accessory ring machined into the Quick-Stix attached to your trekking poles.
The trekking poles with Quick-Stix, and Quick-Clip, allow you to set your desired shooting height for the terrain you are dealing with and your desired shooting position in the blink of the eye.
If you must move your shooting position quickly, just move your rifle and trekking poles, (the Quick-Stix and Quick-Clip go together) so you only have to move to the next shooting location, set the system down, and fire.
Turn it into a Tripod
With Quick-Stix, you can also turn your trekking poles into a tripod by securely attach a spotting scope on top of it with the Wiser Precision 3rd leg. For this shooting sticks configuration, you need three of their products: a pair of Trekking poles with Quick-StiX, a Quick-Clip, and a 3rd Leg. The Quick-Clip uses the QD clamp to attach to the 3rd Leg, then the whole assembly will snap onto the accessory ring on the Quick-StiX. Now all you need to do is add a camera ball or pan head mount of your choice and you will have yourself an ultralight tripod for your spotting scope!
Are there more uses for the Trekking pole and Quick-Stix combo?
I use this combo for a solid binocular rest. By resting your binoculars on the V of the trekking poles you can get a solid platform to rest them in, allowing you to keep glassing without your arms falling off trying to keep the bino's still.
Depending on your trekking pole height you can also use the bipod from the Quick-Stix in the kneeling position. If you do not have the correct height on your trekking pole with the Quick-Stix, just move the base of your poles closer together to raise the height or spread them apart to lower the rest quickly. This works well when going from standing to kneeling position.
When used with the 3rd Leg and Quick-Clip you can turn your bipod into a tall tripod. This is a great option for a longer-range shot or getting a solid glassing position over tall sagebrush.
Long-range shooters, police snipers, or military can take advantage of Wiser Precision products.
Long-range shooters competing in matches can use the trekking poles, Quick-Stix, quick-clip, and 3rd leg while reducing the weight and amount of gear you must lug between shooting locations. Although it's not what you would normally use, it is absolutely an option.
For police snipers, it might be difficult to move between locations with your gear in a quick and easy method. With the Wiser Precision products, you can attach the Quick-Clip to your rifle and trekking poles with Quick-Stix and move from location to location without separating the system parts. Also, as a police sniper, you can use the same system as an observer without changing anything but the rifle and spotting scope or binoculars. Again, this is a major weight and space savings for what you are packing.
For the military side, using trekking poles to hike those far-off lands with rugged hills could assist in reducing fatigue. Just like the police snipers, it would be a major reduction in weight and space savings and with all the savings, one could add more ammo or water to assist in mission success.
Hunting
As I am writing this, I am waiting for the opportunity to take these Wiser Precision products into the field for a hunt, I plan to take advantage of them soon with a Nevada antelope hunt coming in September. I will also be using their product for a back-country bull elk hunt in Idaho.
If you are in the market for some top-of-the-line hunting / tactical gear that will assist in reducing the weight you carry and save on space, I would definitely recommend checking out Wiser Precision products like the Quick-Stix, Quick-Clip, and the 3rd Leg. I know you will not be disappointed with what you see, and hopefully, these quick sticks will assist you with whatever your mission is!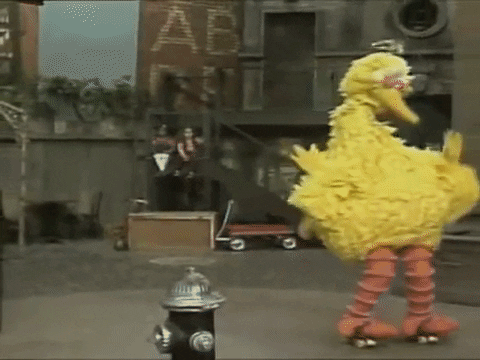 Big Bird Out!