Red dot optics have seemingly subtle changes that often go unnoticed. Over time they've gotten tougher, smaller, and have reached the point where their battery life is measured in years. They've also seen a slow lowering in price. If you said budget red dots were worthwhile a few years ago, I might've given you a cross look. If you said the same today, I'd listen, and I'm hoping today that you will too.
The Best Budget Red Dots
I've gathered a list of what I feel are the best budget-friendly red dot optics currently on the market. Budget red dots might not come complete with a wide variety of fancy features, but they tend to offer sufficient performance for hunting, competition, and defensive use. With that said, let's dive into the seven best budget red dots.
1. Aimpoint PRO — Duty Ready and Budget Friendly
PRO stands for Patrol Rifle Optic, and Aimpoint released the mount-ready PRO as an option for cash-strapped agencies and law enforcement officers who couldn't afford an Aimpoint M4. The Aimpoint PRO delivers you a plug-and-play AR option for less than four hundred bucks.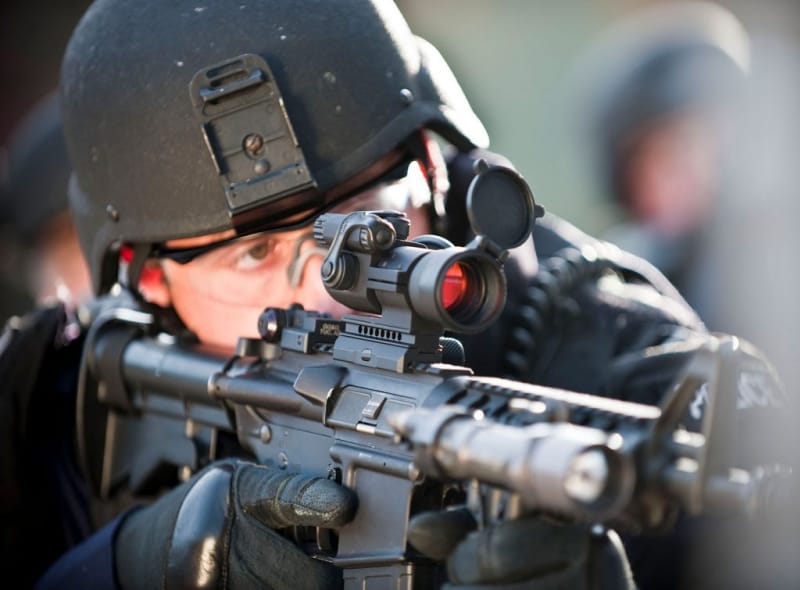 Aimpoint makes duty-ready optics, and the PRO is no different. The 2 MOA doty is crisp and clear, the mounts simple but effective, and you get both daylight and night vision settings. You can submerge the optic to 150 feet, and it can work throughout a broad temperature span. As far as budget red dots go, the PRO is the most expensive but also one of the few considered duty ready.
2. Holosun 507C — Budget Handgun Red Dot
There are lots of budget red dots in the handgun department. A wide variety of these is aimed at the competition and plinking market. Very few are tough enough for daily carry. The Holosun 507C defies expectations and not only provides a tough and competent optic but packs it full of features.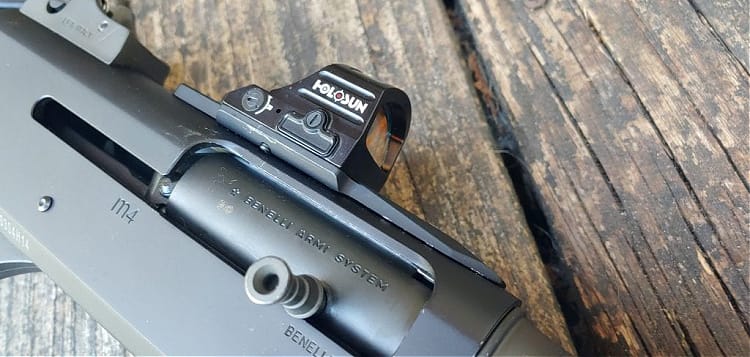 You get three reticle options, a solar panel a side-loading battery, and it uses the Trijicon RMR footprint. It's a tough optic that can take a pounding and deal with the recoil generated by a reciprocating handgun slide. The Holosun 507C is one of my personal favorite budget red dots.
3. Sig ROMEO5 — Little, but Mighty
The Sig ROMEO5 series of optics has become one of the go-to budget red dots. Various models have different features, but any model works rather well. I prefer the XDR with the 65 MOA circle and 2 MOA Dot reticle. The ROMEO5 series utilizes a simple, compact design that is water, shock, and fog proof.
The Romeo5 utilizes button controls over a dial and some pack night vision settings. These simple optics don't break the bank and are tough enough for home defense and hunting.
4. Bushnell TRS-25 — Cheap and Proven
I would've never believed the Bushnell TRS-25 was worth a damn if I hadn't had one for myself. When reviewing a firearm, I grabbed a TRS-25 to act as an optic I could pop from gun to gun. Color me shocked that it's lasted almost three years now.
A simple dial system adjusts the brightness, the emitter occupies space in your field of view and the heavily tinted lenses. Even so, the optic keeps working. I'm not sure what it takes to break it. While the dot might not be the crispest, and the lenses might not be the clearest, the TRS-25 does a fantastic job of providing the basics. It puts the budget in budget red dots.
5. Vortex SPARC Solar — Battery Life For Years
Vortex designed the Sparc Solar not only to be affordable but feature-filled. It's a simple 2 MOA dot backed by a solar panel. The optic switches between solar and battery-powered modes automatically, and the battery life can be extended to 150,000 hours.
The little Sparc SOlar is a compact optic complete with electronic push-button controls. The dot is quite crisp, and the lenses are nice and clear. It's simple but very effective, and the multitude of mounts allows you to use the optic on a variety of weapons. It's versatile and ready for ARs, Subguns, and shotguns.
6. Primary Arms SLx MicroDot — Make It Complicated
Primary arms helped propel budget red dots to the mainstream consciousness. The SLx MicroDot gives you a budget-priced optic that also offers an awesome reticle. The little SLx uses the ACSS-CQB reticle. The versatile red dot setup gives users a big circle with a chevron in the middle and three aiming points below.
The SLx MicroDot gives you a rock-solid optic that provides some awesome durability without breaking the bank. It's a 25mm compact optic, but it's a little longer than most. You get a variety of inserts that allow you to raise the optic to four different heights.
7. SIG MSR — The Cheapest of Cheap
The cheapest red dot I can suggest is the Sig MSR. This is another one of these budget red dots that I wouldn't suggest unless I tried it. I did just that. I tested the Sig MSR and torture tested it. It got recoil tested with shotguns and rifles, and I submerged it. I heated it up, I froze it, and finally, I shot it with a shotgun, and the damn thing still works.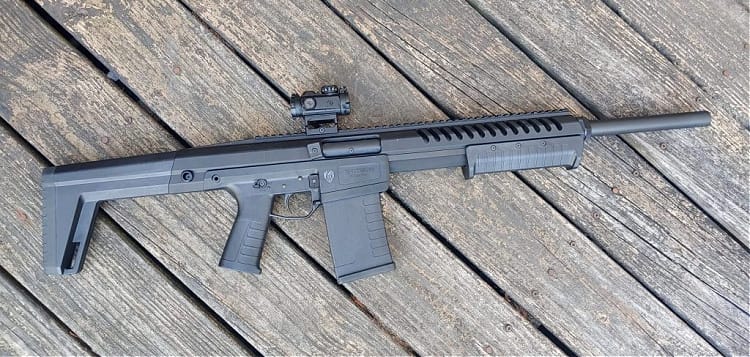 It's not fancy, but it's capable. The lens caps are stiff, the adjustment wheel is super stiff, and the mount only works at one height. It's not fancy, but I'll be damned. It works. It holds zero, and it doesn't tap out. It's the bottom tier of budget red dots, but I'd trust it for home defense.
Budget Red Dots For All
Are high-end red dots worth the investment? Like most things, it depends on your needs. If I'm deploying to Afghanistan or tossing my AR in a cruiser daily, then the added durability and ability to hold zero will be worth the cost. For home defense and most average users, you can get by with modern, budget-friendly red dots. I think most people will be surprised by how well made and how useable some budget-friendly red dots are.
Let's turn it over to the peanut gallery. What's our favorite red dot, and why?