This is the P322. It's a US-designed and -manufactured SIG Sauer 22 pistol. The P322 offers an unprecedented 21 round capacity, is optics ready, and is suppressor-ready right out of the box, all at a reasonable price point. Check out the SIG P322.
"When SIG SAUER enters a new product category, we do it because we have exciting innovation to offer the consumer – the P322 combines ingenuity, quality, and value for a fun, low-cost plinking experience," said Tom Taylor, Chief Marketing Officer and Executive Vice President, Commercial Sales, Sig Sauer Inc. "The 20+1 round capacity is an industry leader among compact 22 pistols, which means less time loading and more fun shooting on the range. The P322 stainless-steel frame and polymer grip was ergonomically designed for comfort to fit all hand sizes and is completely ambidextrous. Another shooter-focused feature is a modular trigger that allows the P322 to be configured with a flat or curved trigger shoe. This only scratches the surfaces of innovation that we have packed into the P322 and is just a few of the 21 reasons to love the P322."
The new Sig Sauer P322 was completely designed from the ground up at Sig and is a brand new platform. It features a stainless-steel frame and a polymer grip with a 1913 rail and integrated magwell. The P322 reportedly can fit a wide array of hand sizes, which is good as the grip is not modular.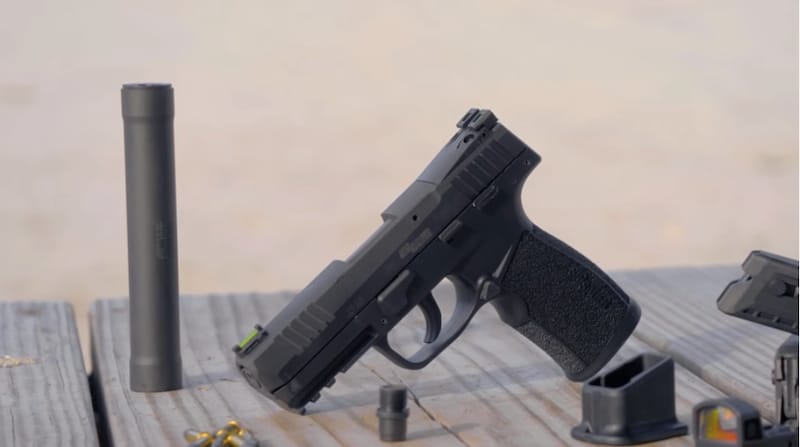 Additionally, the Sig P322 features an alloy slide that is optic ready with fiber optic front and rear sights that are fully adjustable offering a crisp and easy-to-see sight picture. If iron sights aren't your thing, you can swap those out for a long list of sights, including the new ROMEOZero Elite from Sig. Also on the slide are front and rear cocking serrations to ensure effortless slide manipulation.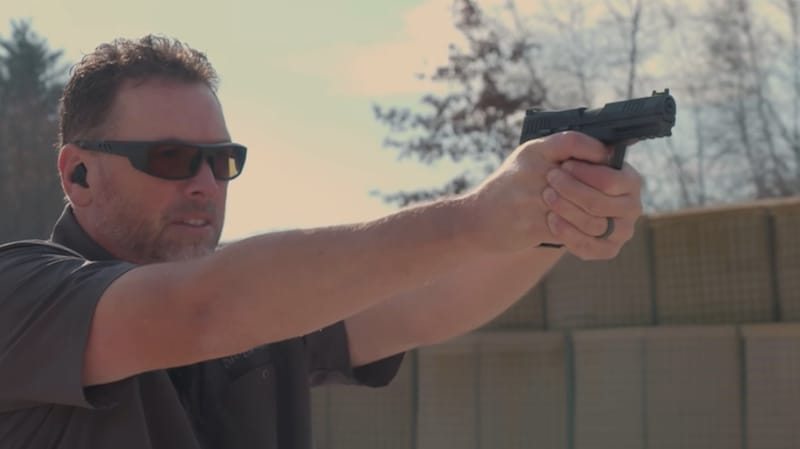 The Sig Sauer P322 comes with a clean and crisp standard flat trigger installed but has a curved trigger shoe that is easy to install and use. The P322 features fully ambidextrous controls including the safety, reversible magazine catch for the left-hand and right-hand shooters alike.
The P322 has loads of extras that come standard in the box from Sig. That includes a thread adapter for shooting the pistol suppressed, as well as an unprecedented two 20 round magazines, with 25 round magazines available for purchase. Also in the box is a magazine loader to assist in loading those 20 rounds.
P322 Specs
Caliber: 22LR
Capacity: 20 + 1 (25-round magazines available as an accessory purchase)
Overall length: 7 inches
Overall height: 5.5 Inches
Overall width: 1.4 inches
Barrel length: 4 inches
Sight Radius: 6 inches
Weight (w/magazine): 17.1 oz.
The Sig Sauer P322 is sure to be a fun pistol to shoot offering guilt-free shooting in 22lr and a low-cost training option. The P322 is now shipping and available at retailers with a price point of around $500.