How do you carry your magazines? There are lots of ways, battle belts, plate carriers, or just shove them into a backpack. Tactical Tailor now offers a low profile, easy to carry, and a well-made option with their Active Shooter Bag. The Active Shooter bag is no bigger than your average laptop bag but is capable of packing eight AR 15 magazines, as well as two double stack handgun magazines. The Tactical Tailor Active Shooter bag is designed to offer you quick and easy access to your gear in a relatively low profile manner.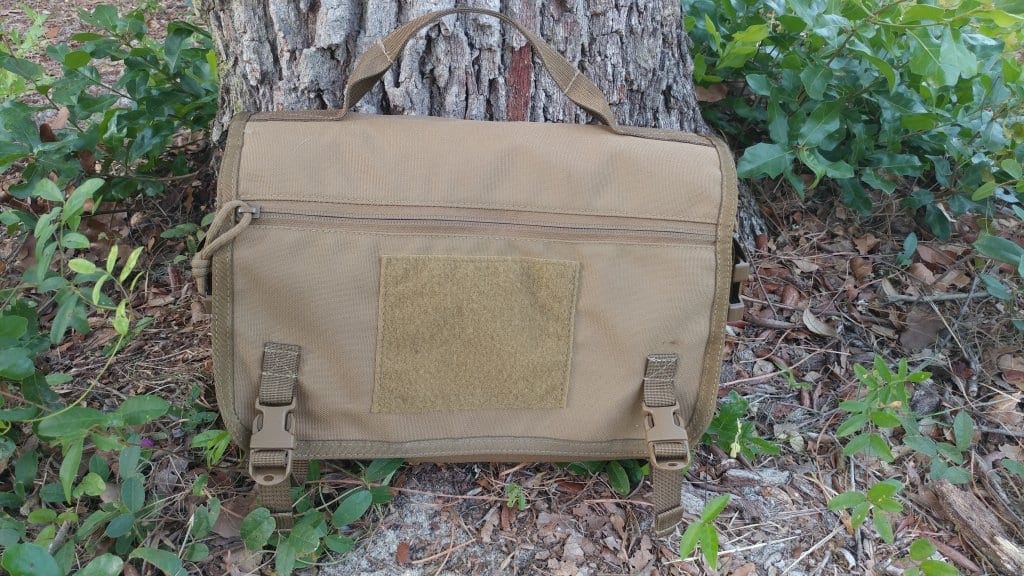 Inside the Tactical Tailor Active Shooter Bag
This isn't just a bag you shove 8 AR 15 magazines in and call it a day. Tactical Tailor wouldn't do that to you. The inside of the bag features eight large elastic loops that perfectly accommodate AR 15 mags. On the left and right side of the bag is two smaller elastic pouches that accommodate your handgun mags. Now if you are the more creative type you can see your way into carrying gear outside of AR 15 magazines. I found the bag accommodates magazines, tourniquets, multi-tools, and more for whatever the day may bring me.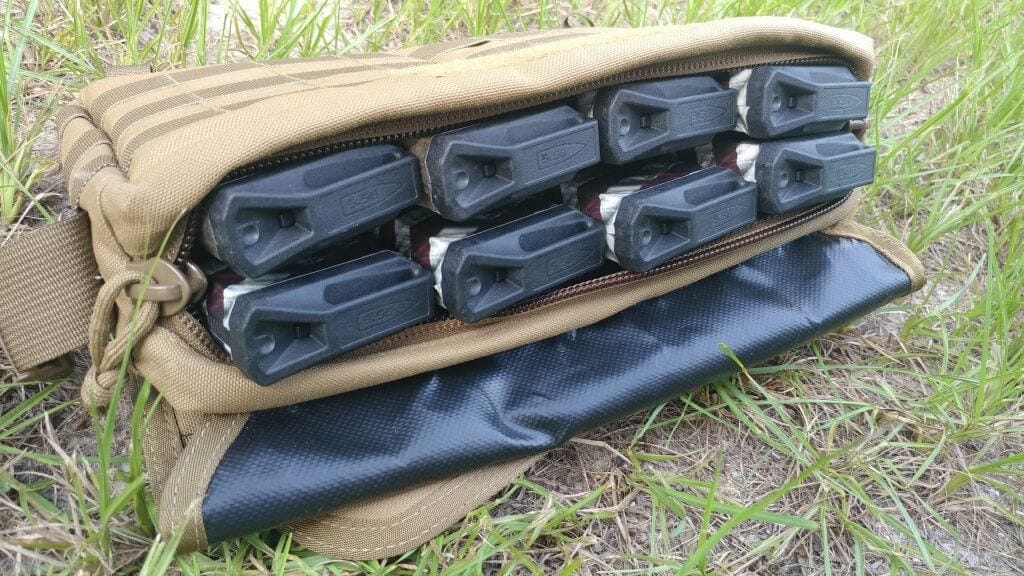 There is also a small front pocket to accommodate whatever admin gear you may need. Underneath the main flap is a section of MOLLE webbing, and the rear of the outside of the bag is another section of MOLLE. It's easy to add pouches and customize the bag for your own needs.
In Use
Using the bag is quite easy. The bag is shallow and retrieving a magazine from it isn't that hard. Just reach in, rip the mag out and reload. Everything inside the bag is easy to access, even when you are in a pinch. The bag can also act as a drop pouch to store those empty magazines.
The Active Shooter bag is easy to carry and arrange like a traditional bandoleer. When the bag is arranged in this configuration you can actively fight from the bag. This takes some practice but if you can find a lower profile way to carry a fighting load I'd like to see it.
Who is it for?
Clearly, police officers looking for an easy way to carry extra ammo for their patrol rifle would be well set up with this rig. The first thing that clicked into my head when I saw this bag was for IAR gunners in the USMC. When I was in, they were tasked with carrying 21 magazines and were only issued three magazine pouches to carry a total of six magazines. The Tactical Tailor Active Shooter bag would surely help organize these gunners load outs.
For the everyday Joe, the Tactical Tailor Active Shooter bag is perfect as a bolt bag and addition to a bug out kit. This allows you to have ammo on hand without having to don a plate carrier or battle belt.
Like all Tactical Tailor gear, it's well made, built to last, and innovative. The Active Shooter bag is for more than just Active Shooter situations. It is an excellent way to carry additional ammo and gear in a low profile manner.