Safe Life Defense armor recently celebrated its 5 year anniversary. In recognition of this achievement (and their continued growth) they have a 5-year anniversary sale going on.
Though known for their traditional body armor and rifle plates (q.v.), Safe Life Defense has also received substantial attention for their FRAS: Flexible Rifle Armor System (see below).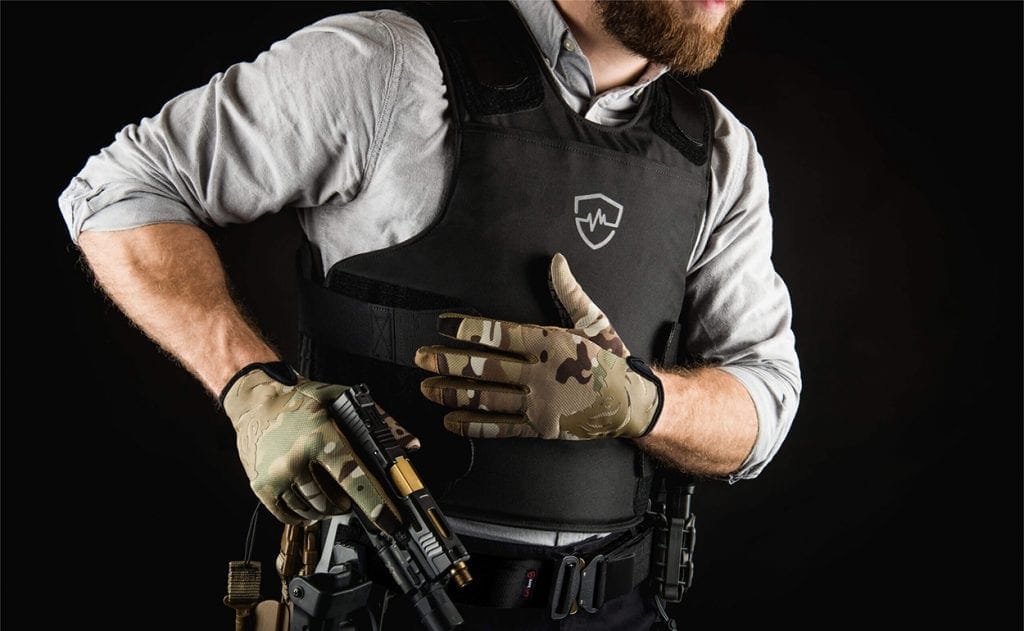 SLD armor is available in a variety of shapes, sizes, and fitments (including backpack armor) and like all body armor is legal for civilians. That's important, so take heed. Unless you're a convicted felon, you are perfectly within your rights to buy a bulletproof vest (which isn't really bulletproof, but you know what we mean) or rifle plates, or for that matter tactical helmet.
They also provide armor to LEOs, of course — and in some of those circles the brand has proven to be quite popular.
It's good to have armor available in case of emergency, but know where else it's good to have it?
SLD also recently received its NIJ certification, as the company explains:
If you're familiar with Safe Life Defense, then you know that we expect nothing but the best from our products and for our customers. In an effort to take our gear to the next level of quality and safety, we've been working with the National Institute of Justice (NIJ). Now, we've got exciting news to share! Our concealable vests and tactical level IIIA+ vests have officially been certified by the NIJ…
You can find Safe Life Defense armor in its many forms online at www.safelifedefense.com. Follow their blog to get your learn on, connect via Insta (@safelifedefense) or follow them on Facebook, /SafeLifeDefense/.