PPSh — that's pistolet-pulemyot Shpagina, or "Shpagin machine pistol". Millions of them were used during WWII and the Korean War (see video after the article). There were numerous variants built by many countries, most in 7.62x25mm Tokarev, and it's said some of the venerable weapons are still in use in remote places today – not a modern PPSh, mind you, one of the originals.
How about a contemporary version, chambered in current 9mm?
Let's back up just a bit. Earlier this year at SHOT Show 2019, ProMag Industries unveiled a new 9mm drum magazine. They started with the most common form (the Glock 17) and made one for an AR-15 in 9mm. Sure, you could use the Glock 17 version in a Glock-compatible AR lower, but for those who run Colt pattern magazines, ProMag has a drum for you.
The Colt pattern AR 9mm drum has a shorter tower since the mag well of an AR-15 is not as long as a Glock 17 grip. You can see that in the picture below. On the left is the newer Glock AR 9mm drum mag with the Colt AR 9mm drum mag in the middle. On the right is a KCI Glock 17 drum magazine. See how long the tower is? This is due to the length of the Glock 17 grip.
These shorter drum magazines were designed for better aesthetics when running them in an AR 9mm platform.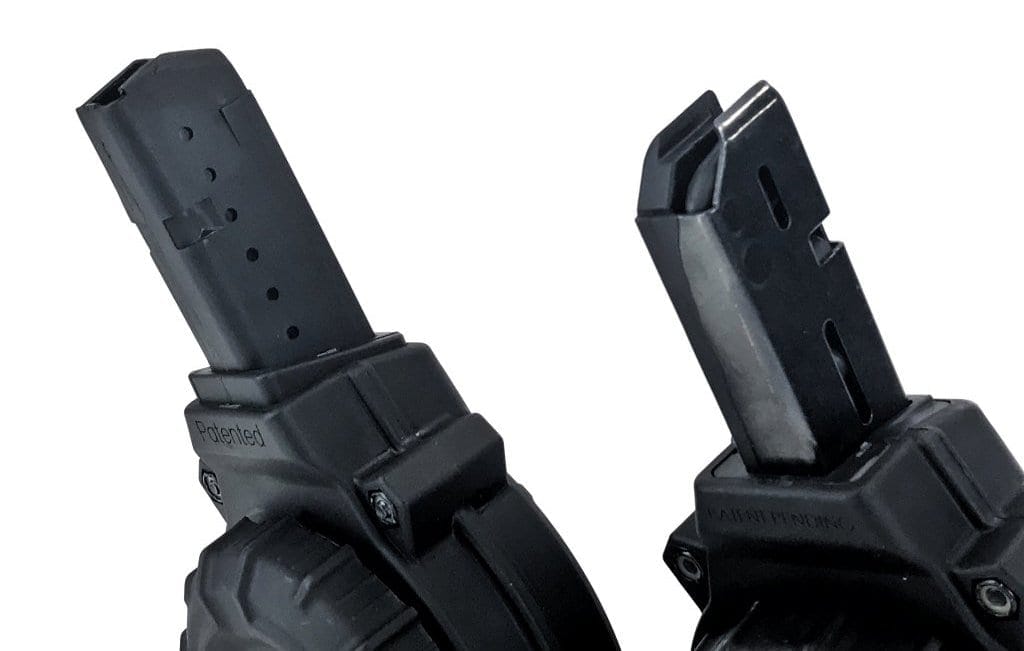 For those not familiar with the Ruger PC Carbine, it is a 9mm carbine that uses Ruger SR-Series magazines. With a simple mag well adapter, the Ruger PC Carbine can use Glock magazines. Here is the Ruger PC Carbine with a typical Glock 17 drum. See how far down the drum hangs?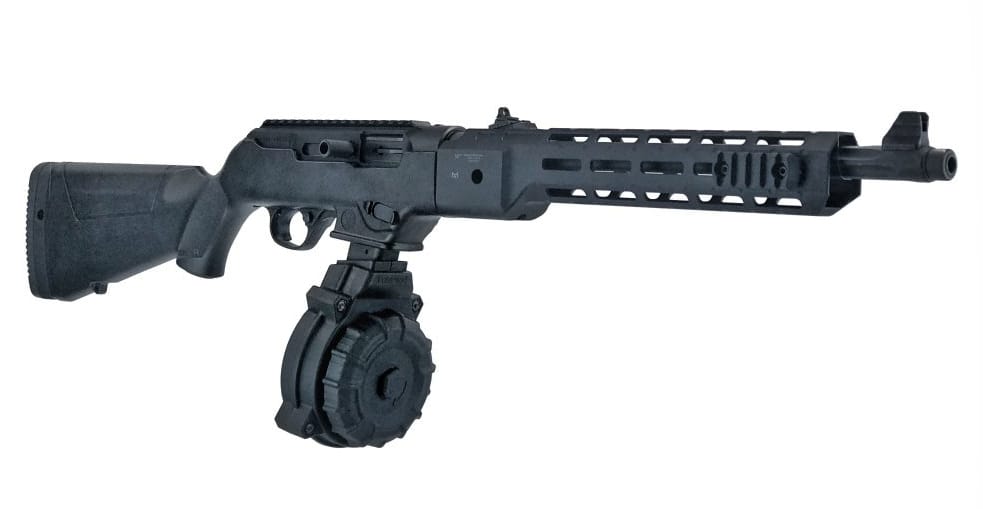 As you can see in the photo above, the mag tower is a separate piece. Just below the mag tower are the adapters that sandwich the bottom of the mag tower to hold it in place in the drum mag body.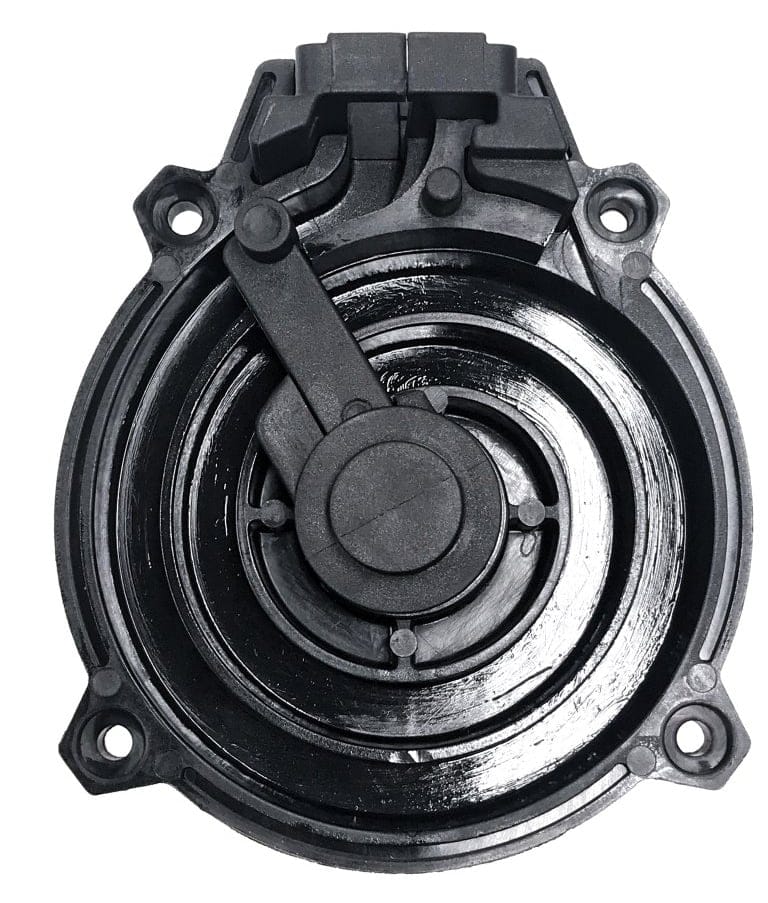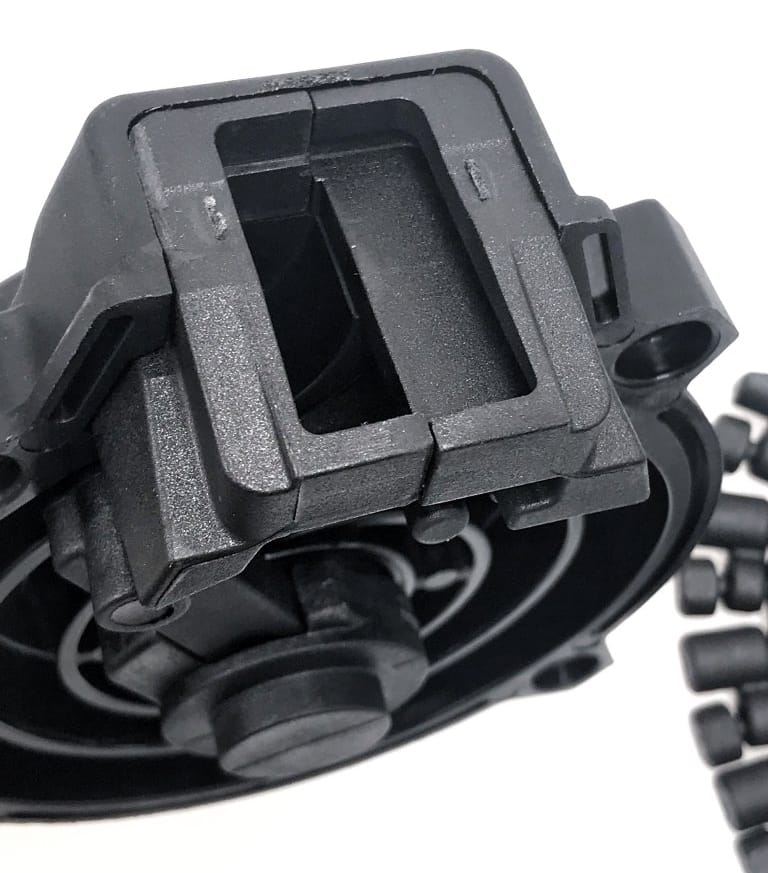 Below you can see the mag adapters that hold the mag tower in place.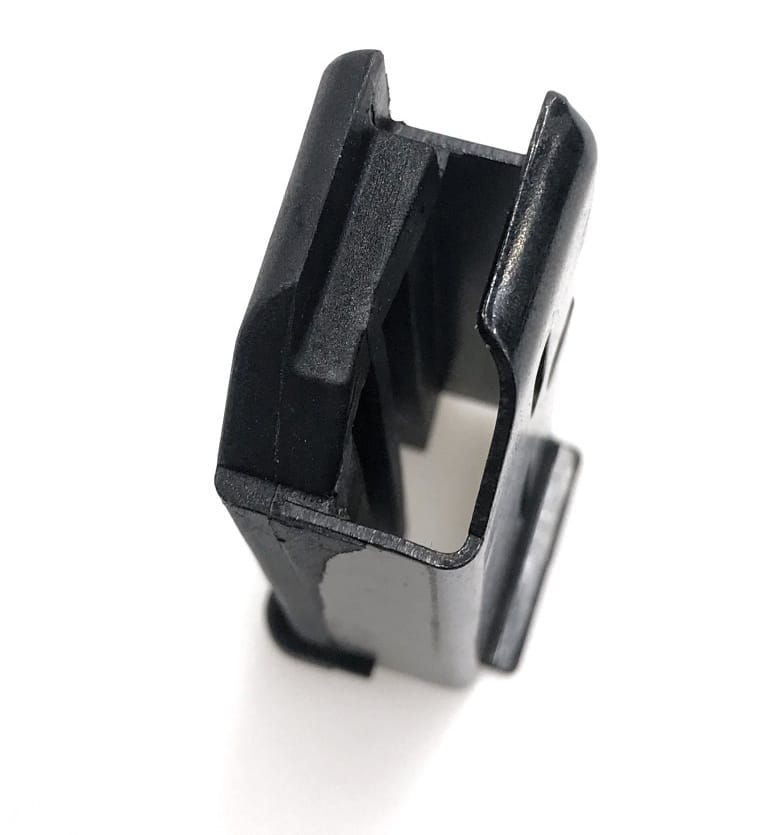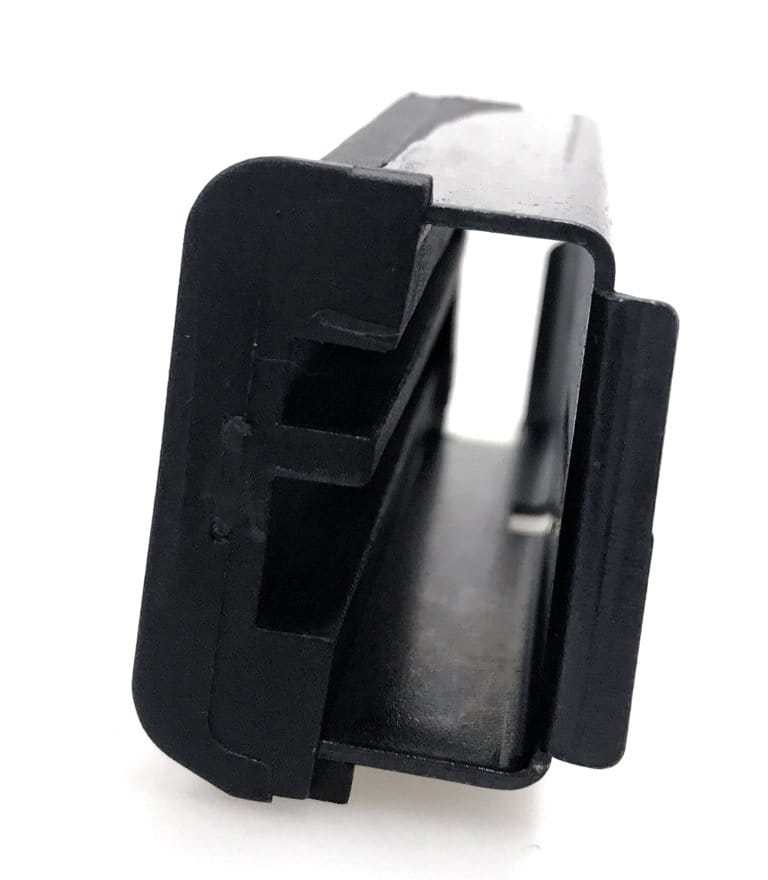 Even though Colt AR 9mm magazines are double stack, there is no need for the mag tower to be double stack. So the mag tower is a hybrid of metal and polymer. The polymer side has a raised section that forces the bullets going through it to line up in a single column.
Since this ProMag drum magazine is so modular they can just make any tower to fit any gun. Unfortunately, they do not sell the towers separately and you would need a longer chain of dummy rounds to work with longer mag towers like for the Glock 17.
On the Promag website they have a number of variations based on this same drum mag design:
DRM-A22 for CZ Scorpion Evo3
DRM-A13 for Glock 42. Yes in .380 ACP!!
DRM-14 for Glock 43
DRM-A15 for S&W M&P Shield
DRM-A18 for Hi-Point .45acp 40rd
All these magazines have an MSRP of $119.99 but you can find them for much less. Like the Glock 17 DRM-A11 is only $69.99 on GunMag Warehouse.
Now, for some inspiration.
More on the ProMag 50-round Glock drum magazine.
SKU: DRM-A11
Caliber: 9mm Luger
Capacity: 50-Round
Material: Polymer
This is a Glock 17/19/26/34 9mm 50-round drum magazine from ProMag:
Built from impact-resistant polymer with tough stainless steel springs, heat-treated carbon steel upper housing and a handy reloading crank, ProMag's Glock drum magazines are made in America, engineered for ultra-reliable performance and sold with a lifetime guarantee to ensure years of reliable service.
These drum magazines are compatible with all of Glock's double-stack 9mm offerings and any carbine that accepts double-stack 9mm magazines, making them the perfect upgrade for practically any arsenal.
Most extended magazines (including drum mags) come with stiff springs from the factory, taking some time to properly break in. Consider grabbing a magazine loader to make reloading your 50-round drum easier and quicker.
Double down on firepower with a ProMag drum magazine for your Glock pistols and carbines today!