The HK416 rifle is H&K's version of a piston driven AR15. There are subtle differences but it is basically an AR15. It uses a STANAG magazine and comes with a steel magazine. H&K USA has a translucent polymer magazine that looks somewhat like a Lancer Systems AWM magazine just without the metal feed lips
Recently a German store has gotten their hands on some brand new Gen2 HK polymer magazines and they look very different than HK's STANAG magazine.
These Gen 2 magazines are more ergonomic. They have rounded edges and an aesthetically pleasing texture pattern.
Take a look at the texturing on the back and front of the magazine in the images below.
Here's how the new Gen2 STANAG magazine looks compared to a PMAG and Lancer Magazine.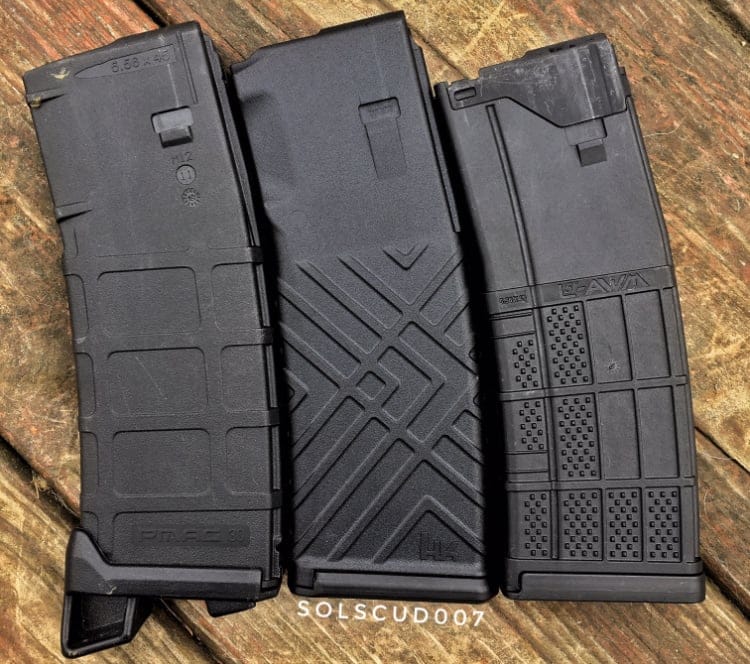 Here's how the followers look next to each other. You'll notice that the HK Gen2 magazine follower looks similar to the PMAG follower.
So what do the internals look like? I knew you were going to ask that!
Here is the Gen2 HK STANAG magazine disassembled. It is odd that the base plate is completely smooth as any other polymer magazine has some sort of texture. But here it seems like they forgot something.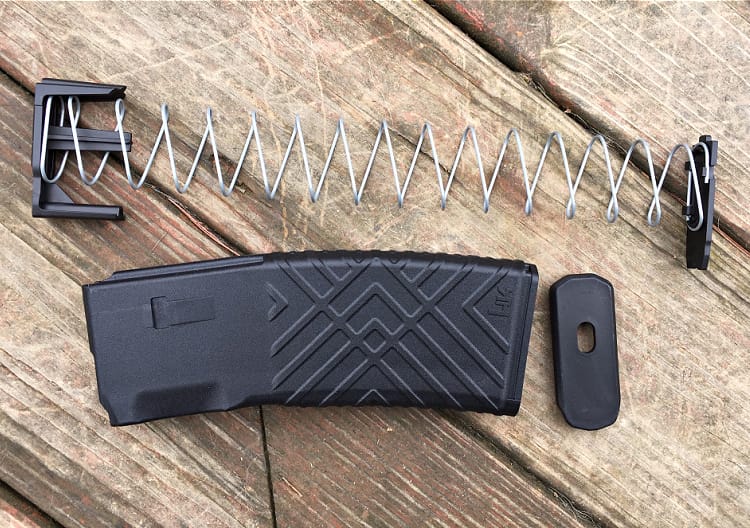 This Gen2 model is not a common magazine that you see here in the US. Thanks to my co-worker for helping me order one from Germany.