I've been doing a lot of shooting, training, and thinking about the nature of pocket pistols. I've experimented with .380 ACP, and .32 ACP, and now I've decided to try out .22LR. For the longest time, I despised pocket pistols because I went by the idea that .380 ACP was the smallest caliber you could ever carry, and that cartridge dominated the pocket pistol market. But what about .22LR? That question led me to the Ruger LCP 2 Literack in .22LR.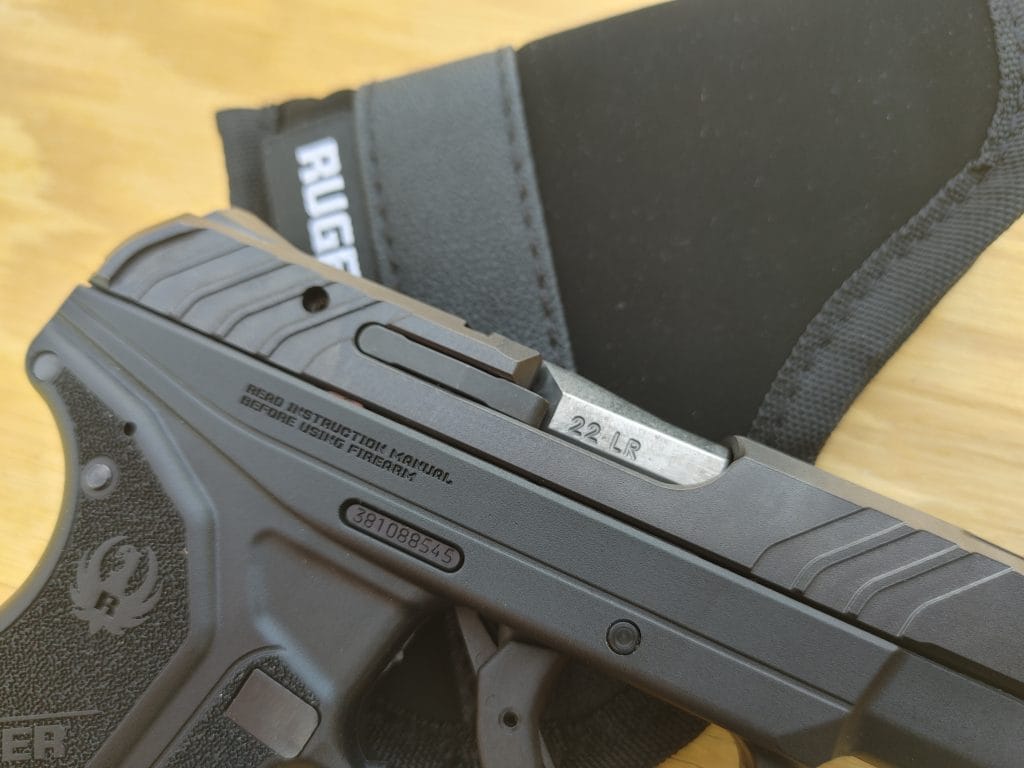 The LCP series are easily some of the most popular pocket pistols out there. They are tiny, reliable, affordable, and very easy to find. The LCP has traditionally been a.380 ACP pistol, but the release of the Ruger LCP 2 also brought the .22LR variant. This gun is the same size profile as the .380 LCP 2, but interestingly enough, it's about an ounce heavier. It's still ultra small, easy to conceal, and a hoot to shoot.
Specifications and Features
This little gun weighs 11.2 ounces and features a 2.75-inch barrel. The gun is 5.2 inches long overall, .81 inches wide, and 4 inches tall. It's micro-sized and easily squeezes into your pocket. Even though the Ruger LCP 2 Literack is super-small, it's still capable of packing ten rounds of .22LR.
The weapon does use a direct blowback system, and that's likely why it is a hair heavier than the .380 ACP. It's also worth mentioning the barrel is stainless steel. I think this was a great idea for a .22LR because the little round makes things dirty, and it's really easy to wipe off carbon from stainless steel.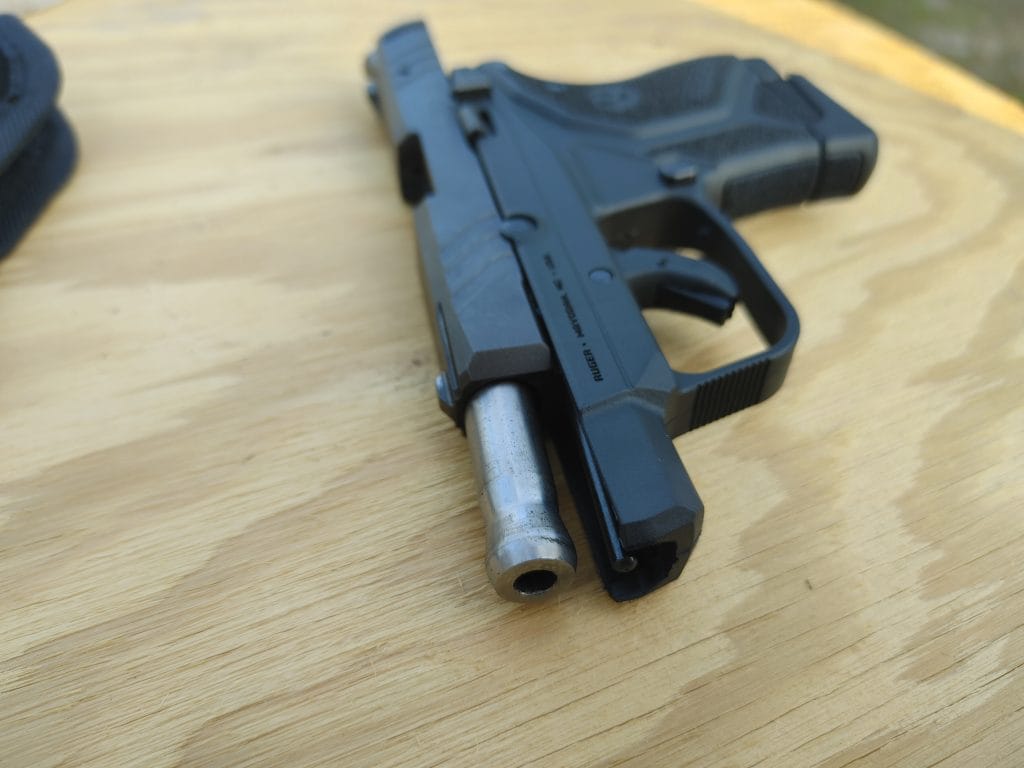 The Ruger LCP 2 in .22LR features Ruger's Literack design, which makes it easy to rack the gun regardless of your hand strength. I can do it one-handed. The gun has a last-round bolt hold-open design for quick reloads and a very functional slide release.
The gun features a few different safeties, with the trigger safety dingus, much like a Glock, as well as a manual safety mounted to the frame and a magazine safety. It's a lot of safety for a little gun. I can live without the manual safety and magazine safety, but here we are. Ruger includes a magazine loader which is nice because the feed lips are nice and sharp.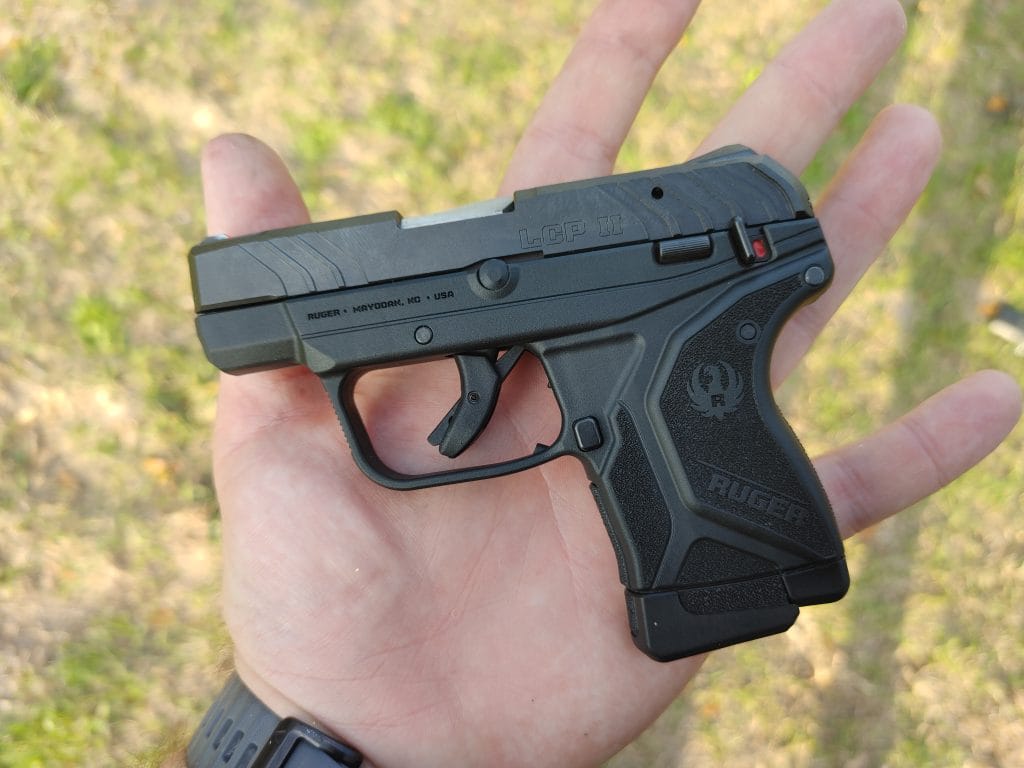 What's the purpose?
One could argue this would be an excellent training tool. It's cheap to shoot and easy to shoot. If you already had an LCP in .380, now you have a training tool that mimics it. It's also a .22LR that's a bit more challenging than something like a Ruger Mk series, so you can train to become more adept with small guns for very little money. That's one good purpose for this gun.
I also think it could be a self-defense firearm. Admittedly rimfire rounds aren't optimum, but with high-quality .22LR ammunition, the reliability really ratchets up. Something like Federal Punch would be perfect for a self-defense .22LR pistol. You won't get any expansion, but the rounds can penetrate the body deep enough to hit something vital. Compared to most pocket pistols, this gun has barely any recoil.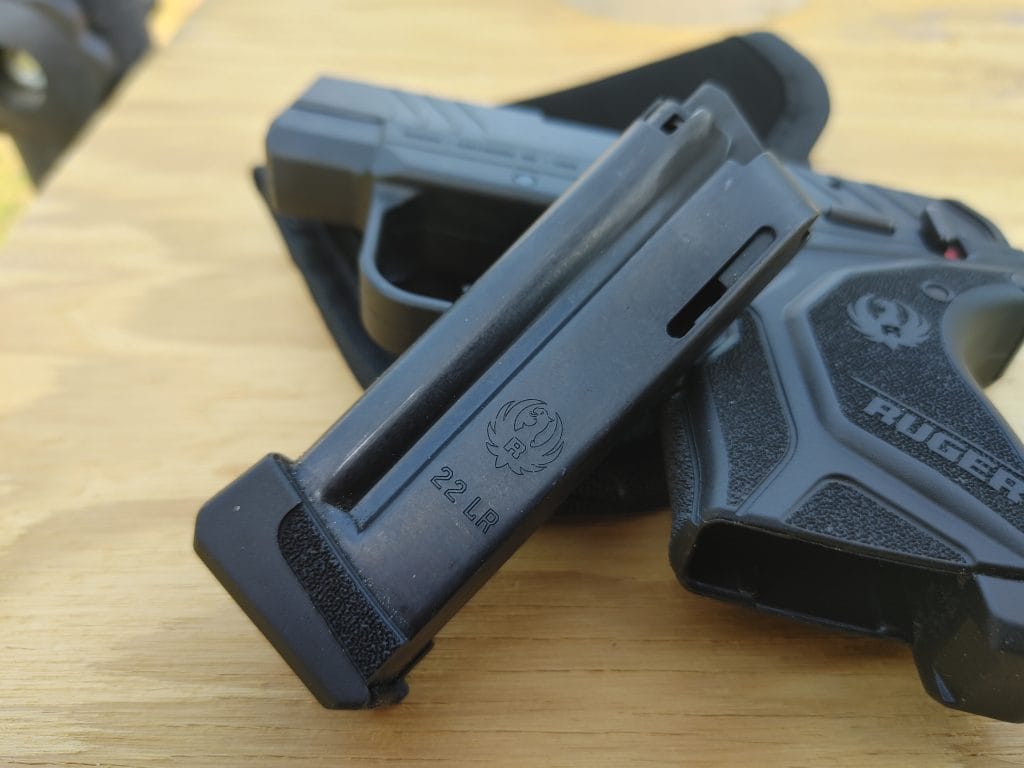 You can easily put the ten .22RL rounds into a threat quickly and efficiently. Holding on to a pocket .380 ACP is always challenging. The Ruger LCP 2 Literack certainly has defensive downsides, but as far as small guns go, I wouldn't put it out to pasture for self-defense.
At the Range
The Ruger LCP 2 Literack is an interesting little pistol. It's super easy to shoot but a pain to load without the included loader. It will cut into your thumb when loading and isn't always pleasant. Luckily the magazine itself doesn't offer much resistance, and it won't challenge those with low hand strength. As mentioned, they take the Literack phrase seriously. It is so easy to rack that anyone could do it.
The sights are integrated into the slide itself. They work, but I'm not in love with them. They are all black and not easy to see. A touch with a paint pen made them much easier to see and use. I painted the front sight bright red, and it made a big difference when it came time to draw and get the sights on target. It's also much easier to track the sight now that it's bright red.
Ruger says the gun works best with high-velocity ammunition. I used this gun to test my Federal Punch for about 200 hundred rounds without a single malfunction. I followed it up with some Browning .22LR that was listed at 1,400 FPS, and it functioned fine for 100 rounds.
After that, my wife and I shot 325 rounds of Federal Automatch. It worked mostly. We had a handful of malfunctions, mostly a few primers that needed to be hit more than once. We also had a pair of failures to eject. Bulk ammo does what bulk ammo does, and it often malfunctions.
What about accuracy?
It's honestly not as bad as I thought. I was able to keep all ten rounds inside the black of a B-8 target at 10 yards. The light recoil really helps in getting accurate follow-up shots on target. I can put all ten into the target in seconds, and it's likely to release an angry hive of bees into a target. The recoil is very slight and doesn't take the gun off target.
It's not a marksmen's pistol, but when compared to a .380 ACP of similar size, I shoot the LCP 2 in 22LR with much greater accuracy. Once I painted the sight, I could track the sight easily. At 25 yards, I landed all ten rounds into the A and C zone of an IPSC target in less than 10 seconds. This level of control and accuracy is why I think the LCP II Literack is perfect for pocket pistol carry.
Rethinking Pocket Pistols
Pocket pistols in .380 ACP are just silly, in my opinion. The harsh recoil and muzzle rise just isn't worth the squeeze. I'd much rather have 10 .22LR or eight .32 ACP that I can shoot quickly and accurately than six .380 ACPs that take me off target in a round or two. The LCP II might be the best modern option for a low-recoiling pocket pistol. It's perfect for those occasions when anything bigger might be a little more difficult to conceal carry.
Would you carry a .22LR? Let us know below!