SKS Blues
The SKS is an underrated rifle. Between its limited magazine capacity and short military service life, it doesn't get much respect.
Years ago, this wasn't the case. Swaths of ultra-affordable SKS carbines once flooded the surplus market. Shooters who wouldn't consider a Russian firearm otherwise found themselves with a quality medium game hunting and survival rifle.
Their low price point made them disposable to many shooters. Because of this, many were "bubba'd" into tacticool abominations. In fact, it was uncommon not to see an SKS with a Tapco stock and a rattle-can camo job in the early 2000s.
While these stocks are hard on the eyes, their functionality is undeniable. By adding a pistol grip and a telescopic stock the SKS became easier to handle for many shooters. Plus, Tapco introduced a detachable 20-round magazine around that time that further pushed the SKS into the AK/AR realm of modern sporting rifle.
Make no mistake, these aftermarket parts aren't perfect, but at least they're functional for the most part. One area that hasn't always been so great though, is the SKS scope-mount market.
Chinese pot-metal railed dust covers and clamp-on Picatinny rail segments are both thoroughly disappointing. Neither is sufficient at truly stretching the legs of the 20-inch-barreled .30 cal carbine by any measurable amount. Hell, the majority of these mounts don't even hold zero, objectively making them a downgrade.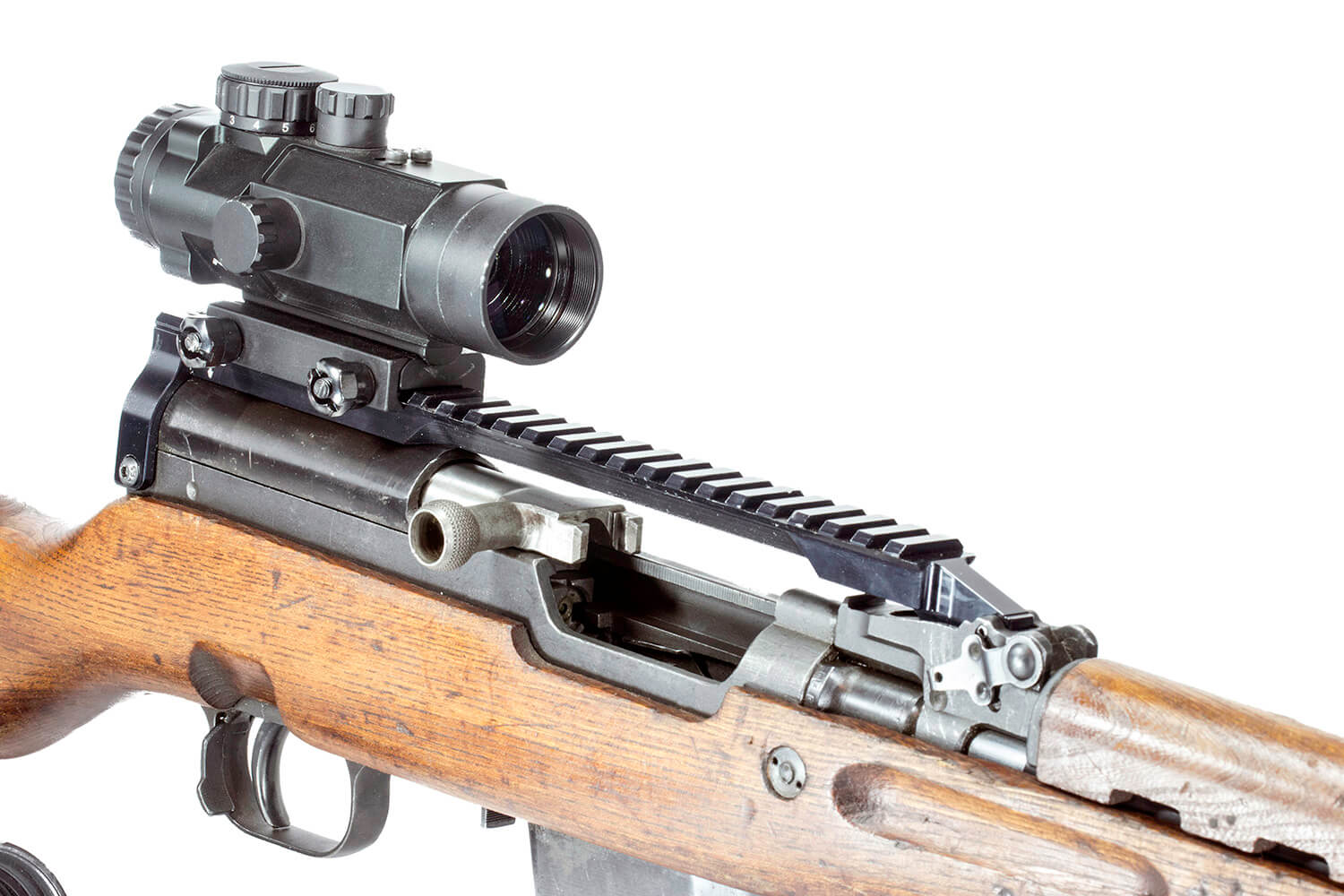 SKS Unleashed!
In fact, I personally never found an SKS optic mount worth a damn until the engineers at Matador Arms in Canada introduced their full-length optics rail.
Built from 6061 T6 Aluminum, the Matador Arms rail is rock solid. More importantly, the way it attaches to the host SKS is just as sturdy. Where most optic rails either attach to the rear sight assembly or in place of the dust cover, the Matador Arms attaches at both points.
The result is a mount that 100% holds zero without the need for threadlocker or drilling the receiver.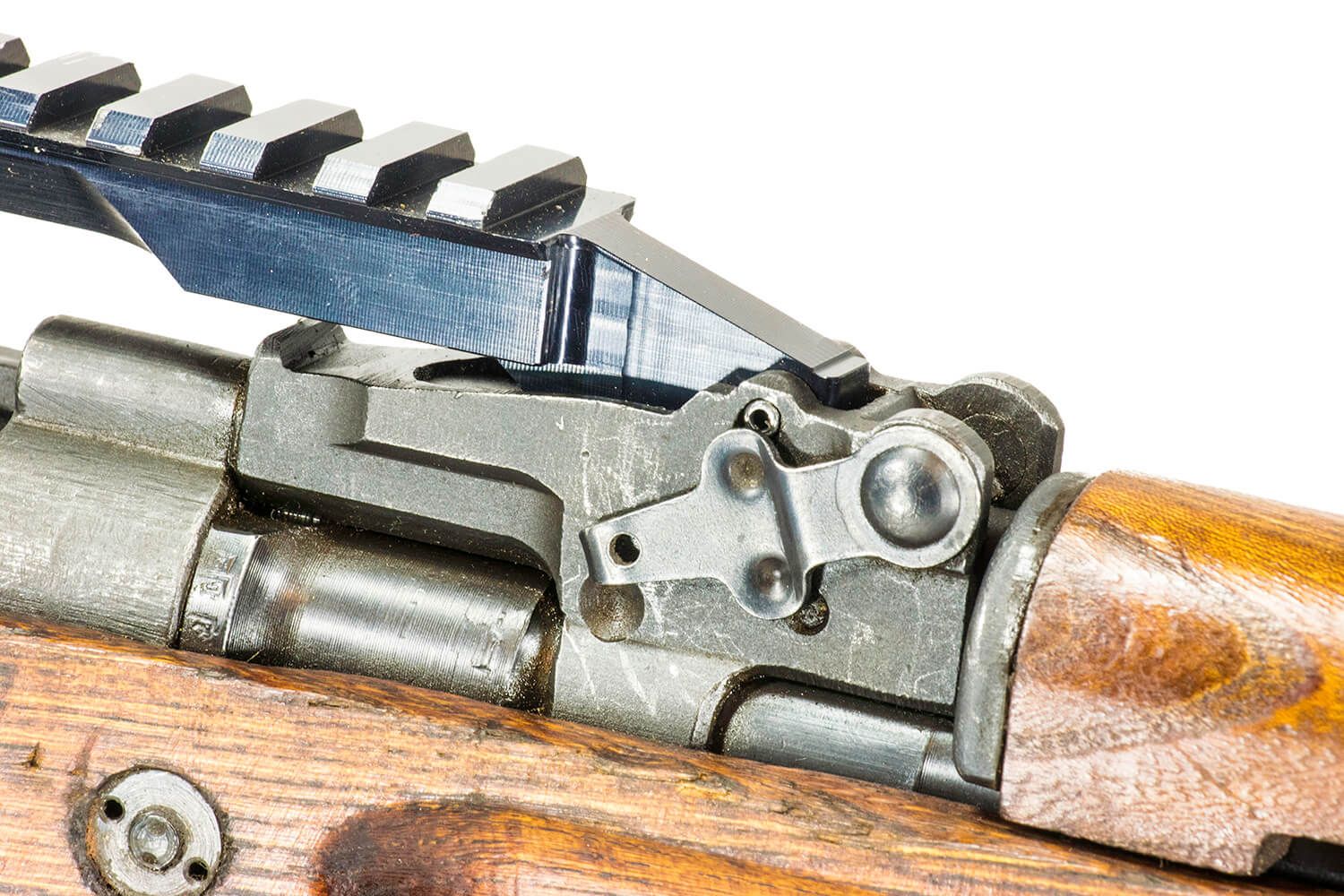 On their website, Matador Arms claims that the rail can be installed in five minutes, but in testing, mine took closer to an hour. In all fairness, I needed to dremel a small portion of the dust cover push pin off, and slightly modify the rail with a hand file. Mind you, this wasn't because the rail itself was out of spec, but because the Yugoslavian SKS I installed it on is dimensionally larger than the Soviet or Chinese standard pattern SKS carbines.

The bright side of this is that by hand-fitting the rail to my personal gun, I'm 100% certain nothing short of a dead blow hammer could knock it loose.
Stretching the Soviet Slinger
To test the ability of the rail to hold zero, and to see just how accurate the Yugo SKS can be, I took the whole setup out to a friend's farm along with an MGM targets steel IPSC target. I easily hit the target with every round at 100, 200, and even 300 yards with a 3-9 Leupold 50mm deer-hunting scope.
In fact, headshots on the IPSC target were all but certain whenever the wind cooperated. Mostly satisfied, I pushed the target out as far as the area on my property allowed – 631 yards. At this distance, even an AR-15 is hard-pressed to engage human-sized targets with 100% accuracy.
El cheapo brands of ammo struggled greatly at this range, with some hitting percentages as low as twenty. But when coupled with Hornady's steel-cased SST rounds, the Yugo SKS combined with the Matadors Arms rail hit nearly twenty percent!
This might not sound amazing to some. But given that the average SKS shoots somewhere between two and four minutes of angle, this is an incredible feat.
With an MSRP of $89.99, the Matador Arms Full Length Rail isn't the most affordable option on the market. That said, in my opinion, it is the only mount worth spending money on. It's one that allows shooters to fully utilize all of their SKS's accuracy potential.