From our last count, there were somewhere around 50 silencer companies operating in the United States plus countless local shops. Getting a silencer in this day and age is relatively easy and mostly painless.
For the uninitiated, if you live in a free state, buying a silencer requires the payment of a $200 transfer tax, commonly called a tax stamp as one receives a large stamp when the Form 4 is approved.
The Form 4 is an BATFE document filled out by the transferees and sent off with the $200 to the BATFE for a review process that usually takes somewhere between 9 and 12 months. This unnecessarily long waiting period detracts from many first-time silencer buyers. A reaction to such a long waiting period is JK Armament and their line of solvent traps and accessories.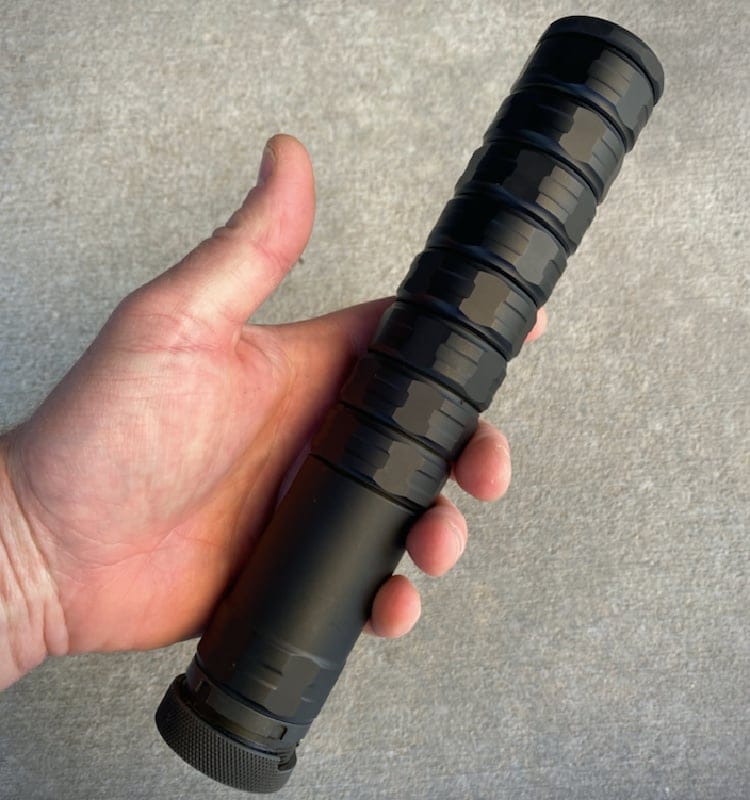 JK Armament is the brainchild of Jake Kunsky, a U.S. Army veteran with over 20 years of weapons and machining experience. Kunsky has worked for numerous weapons companies including NEMO Arms, Gemtech, and Maxim Defense where he has helped create some of today's silencers and weapons.
The lessons he learned at those places helped him create his own company in 2019 in his hometown of Bruneau, Idaho. His passion for silencers led him to JK Armament and the JK155 MST (Modular Solvent Trap) kits.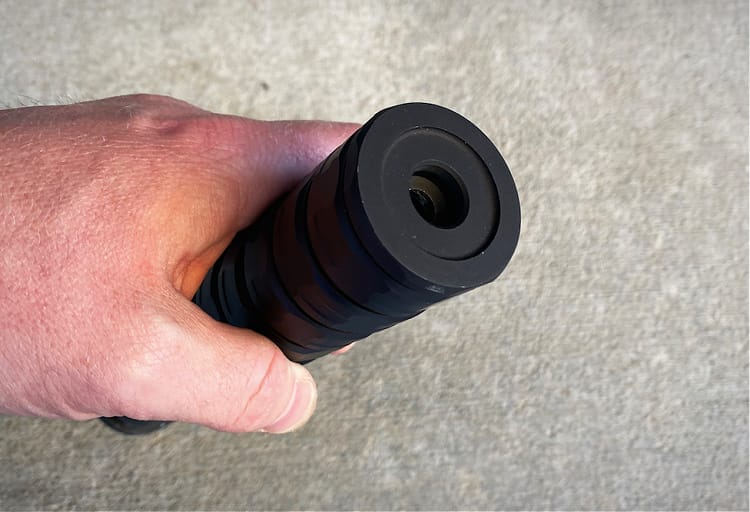 Possibilities
Solvent traps are nothing new. They were created to give consumers a chance to skip the 9-12 month wait from the ATF Form 4 process.
You see, a solvent trap can be modified into a silencer legally so long as the consumer files a BATFE Form 1.
A Form 1 is an "Application to Make and Register a Firearm" allowing the consumer to make a silencer once the Form is approved. The process can take as little as 3 weeks, especially with the BATFE E-Forms system. So now instead of several months, it is a few weeks.
JK Armament's solvent traps are different from many others in that they are modular, allowing the consumer to choose how long the trap can be. The kits ship with the main body, a thread mount, an end cap, and eight cups (note: the cups are not baffles until they are drilled) making the kit 8.25" long, this is important information when filling out a Form 1.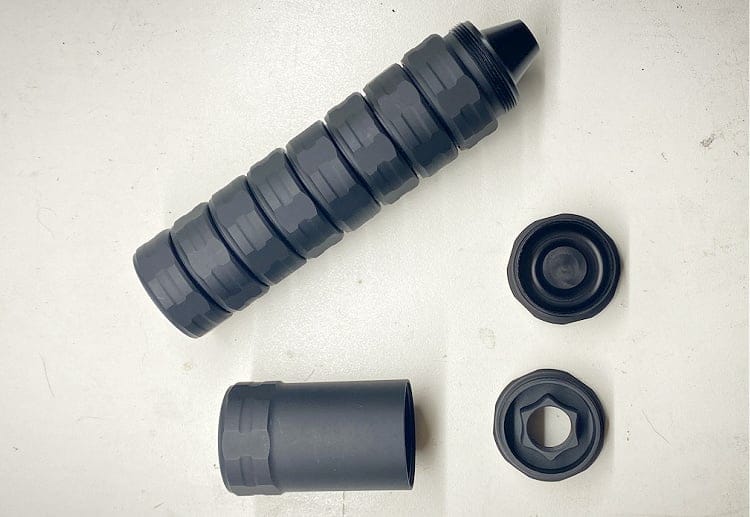 Each cup and the end cap are solid and require modification to do any sound reduction, JK sells a drill jig to help with the process.
Another notable feature of the JK Armament solvent trap kit is that it is threaded in an almost industry standard of 1.375-24 TPI, the diameter is 1.55" as well. This thread pitch is common for SilencerCo, Dead Air Armament, Q, Griffin Armament, Area 419, Energetic Armament, and Yankee Hill Machine. This means that users who already have those types of muzzle devices can use the corresponding mounting hardware. For a new user with no specific muzzle device, JK offers a thread mount in 5/8-24 or ½-28, two other industry-standard pitches for barrels.
Solvent Trap Construction and Capabilities
Silencer buffs may be questioning the material choice for the solvent trap, as they are made from 7075 aluminum. Most of the silencers on the market nowadays are steel, titanium, or another denser and tougher material.
Realistically, a hobby silencer can be made from lighter-weight materials, especially one geared toward rimfire and pistol cartridges. JK says their R version solvent trap can be used up to 300WM, and we are sure it can. However, there are better material choices for a cartridge such as that.
The aluminum keeps the weight down and can withstand the most popular .223 Remington, but it is important to note that barrel length plays an important role. JK says not to use their trap on anything less than 14.5", so the popular 16" is fine although not with full-auto fire.
We suspect the main concern will be erosion of the first few baffles (cups) from the high pressure and heat although we do not feel the need to test this theory on our trap.
Customizing the JK155 Modular Solvent Trap
Modifying the solvent trap is made easier with the sold-separately drill jig, which is caliber specific. We found it best to use a corded drill and go slowly with each cup. A bench vise will make the process significantly better as well.
Our sample was bored to .35 caliber (9mm) to clear common .30 caliber projectiles and be compatible with pistol caliber carbines. We opted for a direct thread mount in 5/8-24, as the intended host is an 18" Ruger American in .308 Winchester.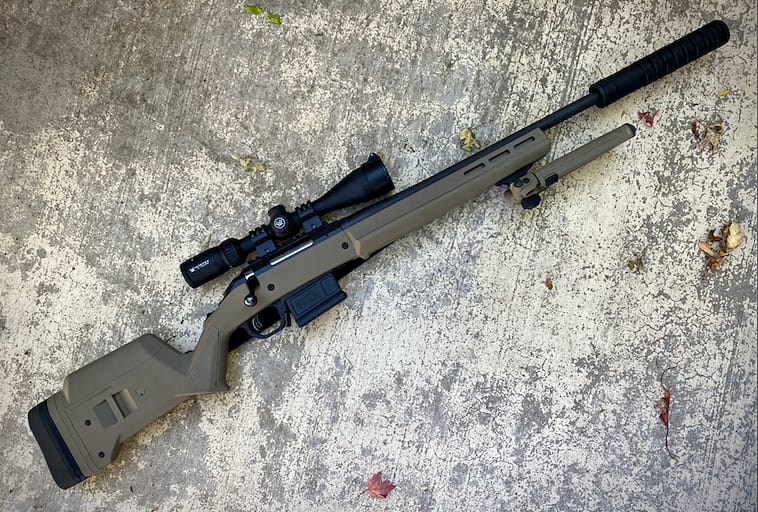 Silencer Performance
Compared to similarly-sized, factory-produced silencers, the JK holds up in sound reduction to our seasoned ears. The aluminum does heat up quickly but conversely, it also cools faster than steel would, making it ideal for a bolt action. The modular feature can be used to adjust the size and the amount of sound reduction wanted, we opted for maximum suppression so the length will stay at 8.25".
The solvent trap may not be a new invention but the design and ease of use that JK Armament offers makes this a fun project for the spirited DIY'er or the newcomer to NFA items, given the reduced wait times and modularity. Few solvent traps offer this level of customization or compatibility, making it a very versatile entry into the market. We look forward to seeing what else Jake and the team bring to the market.