AK 47 Magazine Muster: for your Kalash Collection
If you're a Kalashnikov owner, you know you can buy AK 47 magazines (well, AKM magazines) from all over the world. There are Russian AK mags of course, but also Bulgarian, Romanian, Serbian, Chinese, American…they're being manufactured on at least five continents. So how do you tell 'em apart?
Sure, the "slab side" mags are clearly different from the ribbed versions, and both are distinctly different from the later aluminum "waffle mags". The various incarnations of Bakelite magazine (which weren't Bakelite) are clearly dissimilar from modern polymer mags, but within those groups are versions from different manufacturers and of varying reliability.
But how do you determine which AK magazine to buy?
Easy. We'll tell ya.
You needn't have to distinguish between the little Izevshk arrow-in-a-triangle, the star stamps of Tula, the triangle-66 of Factory 626, or for that matter Clegane Armament's three black dogs. GunMag Warehouse carries just about every kind of AKM magazine (i.e. AK 47 magazine) in production. We'll lay out some suggestions for you.
Why would we do that for you?
Because…capitalism. And because our own experience, and the feedback of our customers, give us a pretty good idea of what works, what's worth the money, and what should only be used for training or field-expedient cudgel.
Best AK Mags
11 AK 47 Magazine Picks: an AK Mag Miscellany
The following are some of our favorite AK 47 magazine picks (averaged across more than one member of our writing team). Your mileage may vary.
t
t
These Bulgarian AK mags are hands down some of the best AK magazines we've used to date, and we're not just talking about steel Bulgi AK mags. Especially the ones with the reinforced steel lugs (q.v.).
XTech Tactical
Xtech has several different kinds of AK mags in sort of a tiered quality/price structure. They're all good magazines, from what we've seen, but the "MAG47 MIL AK-47" is built more ruggedly than the standard XTech MAG47, and even the 10/30 magazine (for California use) is beefy. They also have a BHO (Bolt Hold Open) option they describe as the "…strongest AK47 magazine to ever be made in the USA."  That's a pretty bold statement, but XTech makes some pretty damn good mags, so…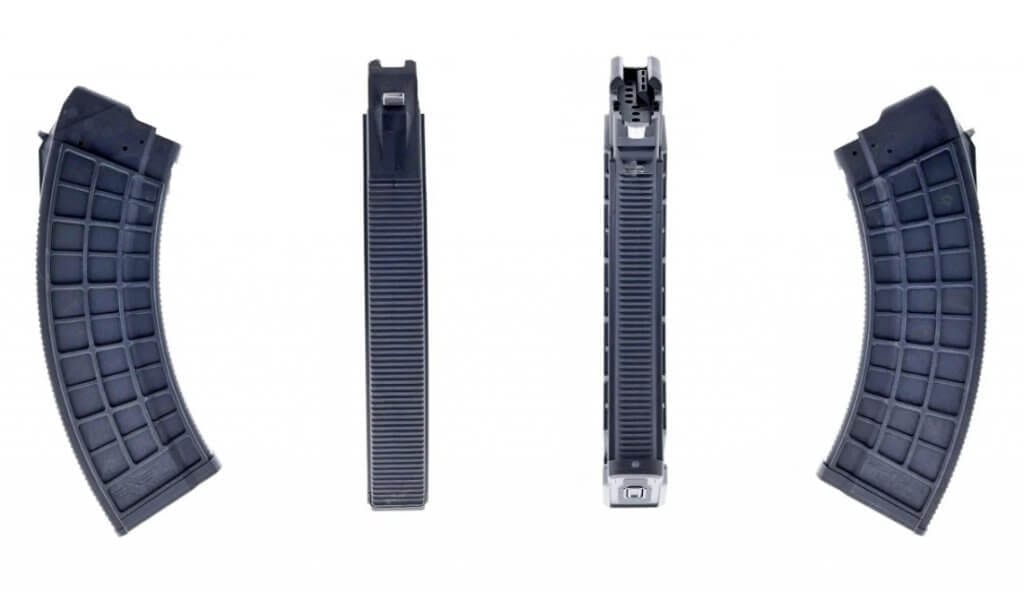 The term Magpul is pretty much synonymous with rifle magazines. It just has fewer syllables. Although rightly known for their AR 15 magazine selection, Magpul manufactures some excellent polymer AK mags. To wit:
US PALM was one of the earliest US-built polymer AK magazine options. They were unavailable for a couple of years but returned in 2019.
ProMag AK magazines are inexpensive and noticeably scrawnier than some of their more robust cousins (like XTech). Pike says his "weren't terrible", which is less than a resounding statement, but there's a reason for that. These are a good choice for training and for just being able to brag about how many AK mags you have stacked up. Don't take 'em someplace someone might be shooting back unless you just don't have a choice.
KCI mags are a budget magazine. Should you carry one in a fightin' gun? I wouldn't. But there's nothing wrong with having some on board when you hit the range or do some training. They'll help you get some good reps in when it comes to getting your weapon up and running again. Plus if you post a picture with them to social media it'll give all your know-it-all friends the chance to make fun of you.
Just kidding. We don't actually sell anything from Darra Adam Khel. Or anywhere else in the Khyber Pass. Sorry, not sorry. But we do appreciate the effort they put into their work!
Drum Magazine Bonus: some recommended…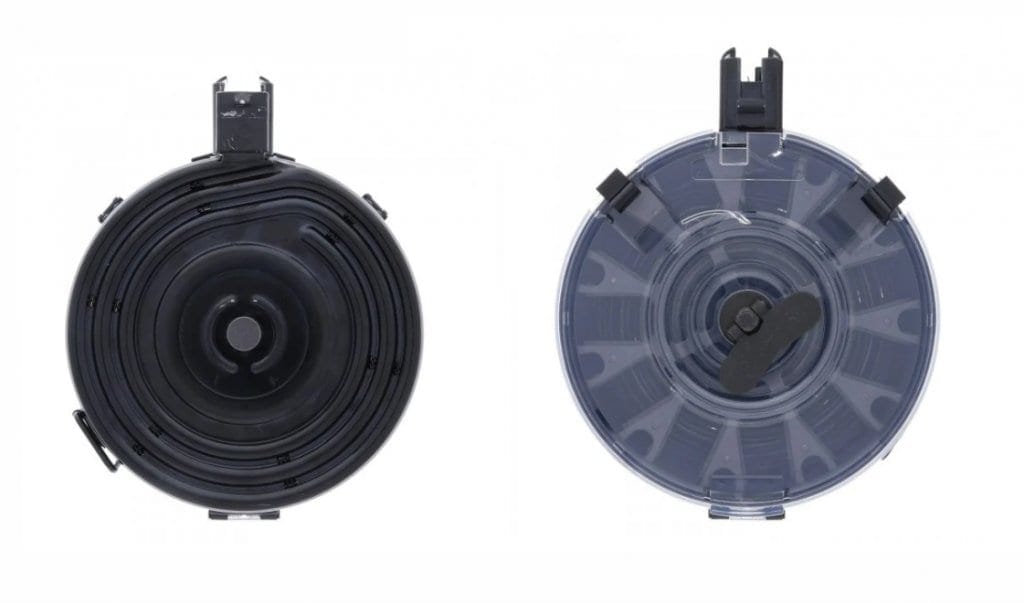 AK Mags: Do you want to know more?
Here's the full AK47 video from Smarter Every Day and the Slow Mo Guys. Thank ya Popular Science!
AK 47 Magazine Use: Other Options
David Reeder's Wu Tang name is Lucky Prophet. He is a retired AF veteran, former Peace Officer, and current Tier 2.5 writer-operator. Over the course of his career, he has worked a variety of military and lE billets, served as an Observer-Controller at the National Homeland Security Training Center, a MOUT instructor, and an MTT tracking instructor – all of which sounds much cooler than it really was. Although he only updates his website once in a very great while, he can absolutely be relied upon to post to social media (@reederwrites) at least once a month. -Ish.