The 1911 is a legendary platform with a patent that was, fittingly, filed on Valentine's Day in 1910. Today the 1911 is a gun that shooters either love or hate; there doesn't seem to be a middle ground. However, the latest from Stealth Arms just might change that. The 1911 Platypus from Stealth Arms is a 1911, but it takes Glock magazines. This means the platform is undoubtedly more appealing to countless gun owners thanks to the changes that feature design brings with it. Interested in a 1911 that's a little bit extra? Check it out.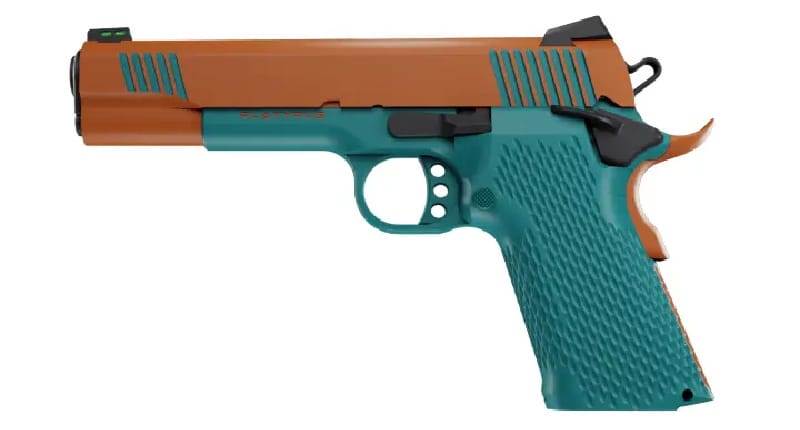 Stealth Arms' 1911 Platypus isn't just a single model of handgun, it's an entire experience. The Platypus is offered in three color options and the ability to select custom features as desired. Because it's compatible with Glock 17 magazines, the Platypus has greater capacity than standard 1911s. Glock 17 compatible pistols are, of course, chambered in 9x19mm Parabellum while the 45 ACP versions utilize the company's double-stack magazines.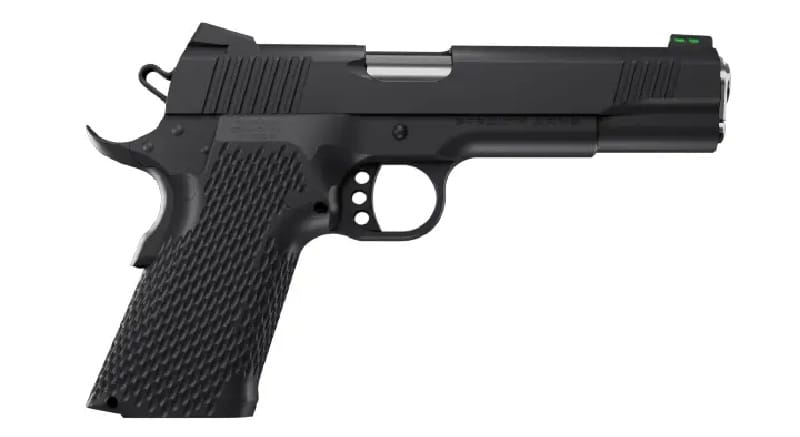 Color variations of the Platypus include:
Perry The, which has a burnt orange slide and highlights with a teal frame. This gun was named after the popular Perry the Platypus character in the TV show Phineas and Ferb.
Platypus 17, a flat black model for those interested in a classic appearance.
Malibu Beach House Defender in purple with black details (yes, there is a purple house in Malibu, but we can neither confirm nor deny that's where this gun got its name).
Features of the Stealth Arms 1911 Platypus include:
9mm or 45 ACP chambering.
9mm models compatible with Glock 17 magazines.
Match grade 416R stainless steel barrel for durability and accuracy.
Government 5.0-inch barrel or Commander 4.25-inch barrel depending on the model.
7075 T6 aircraft aluminum frame to withstand serious use.
Carbon steel slide for resistance to wear.
Series 70 model meaning the gun features a modernized version of the original safety mechanisms.
13-round capacity in 45 ACP, 17-round capacity in 9mm.
Skeletonized trigger.
What do you think, is a Glock magazine-fed 1911 going to be your next gun? Tell us what you think in the comments section.
MSRP for the Stealth Arms Platypus starts at $1400 and varies by color and specific features.