Kat Ainsworth Stevens is a long-time outdoor writer, official OGC (Original Gun Cognoscenti), and author of
Handgun Hunting: a Comprehensive Guide to Choosing and Using the Right Firearms for Big and Small Game
.
Der Teufel Katze
has written for a number of industry publications (print and online) and edited some of the others, so chances are you've seen or read her work before,
somewhere
. A woman of eclectic background and habits, Kat has been carrying concealed for over two decades, used to be a farrier, and worked for a long time in emergency veterinary medicine. She prefers big bores, enjoys K9 Search & Rescue, and has a Master's Degree in Pitiless Snarkastic Delivery.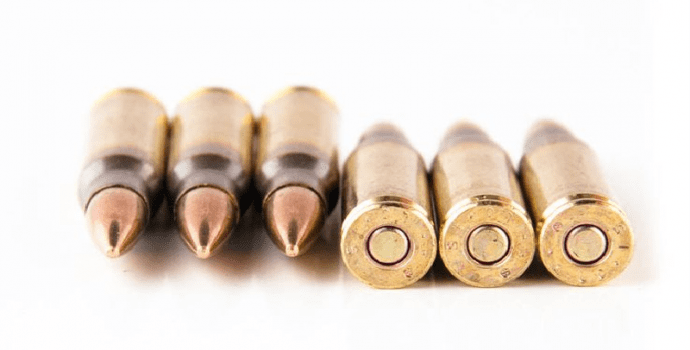 The 308 Winchester round has more than 70 years history to back it. Here's the rundown on the cartridge from it's history to current use and the details in between.
New: Fiocchi Golden Turkey TSS Shotshells
Spring turkey season is right around the corner, and odds are good you're in the market for the latest hard-hitting shotshell. After all, no one wants to miss out on their dream quadruple-bearded tom. Fiocchi has you covered with the latest addition to their trusted Golden hunting ammunition lineup: Fiocchi Golden Turkey TSS. Turkey hunting […]
New: SIG Sauer P320 Spectre Comp
There's always room for a new handgun in the firearms industry, right? As the name suggests, the new Sig P320 Spectre Comp is a compensated pistol.
Classic Firearms: What's the Best AR-15 Charging Handle?
As AR-15s have grown in popularity, so have the number of parts made for them. It used to be there was a basic component sheet and that was that, but today there are practically endless options for everything right down to the takedown pins and trigger pins. In a recent video, Classic Firearms talks about […]