The 1st floor of SHOT Show is often referred to as the dungeon. There, a broad range of companies fight for attention. You find gems in the dungeon, and one of this year's gems is Tippman Armory. The company famously produces a Glock mag-fed, 9mm Gatling gun that isn't a machine gun, but it sure fires like one. The 9mm one is cool, but their latest is a .22LR Gatling gun that's belt-fed!
Tippman Armory produces all sorts of fun, weird stuff that I adore. They seem to focus a lot more on the fun part of guns. The 9mm Gatling is sweet, but have you seen the price of 9mm these days? Ain't no one got time for that. What I do have time for is the most adorable little Gatling gun in the world.
The belt is curciular and reloabable. It doesn't fall apart or require a pain-in-the-ass relinking process. It's super simple and delivers a handful of fun per every belt. A side crank fires the gun, spins the barrel, and likely delivers the most fun you can have with a .22LR.
More Than a Gatling
As a machine gunner, I recognized the M2 tripod immediately. Tippman Armory famously designed an M1919 22LR pistol. They made an M2 tripod replica, complete with a T&E device. It's so cute, and it made its way to this mini .22LR Gatling gun.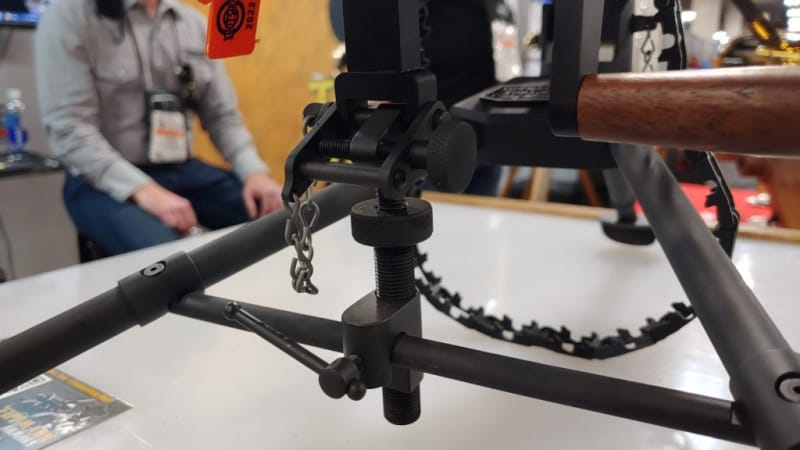 The tripod and T&E device look fantastic. Honestly, the whole setup looks amazing. It has a single spade grip and will likely be a ton of fun. The Gatling gun even has a little set of sights that allows for aimed fire.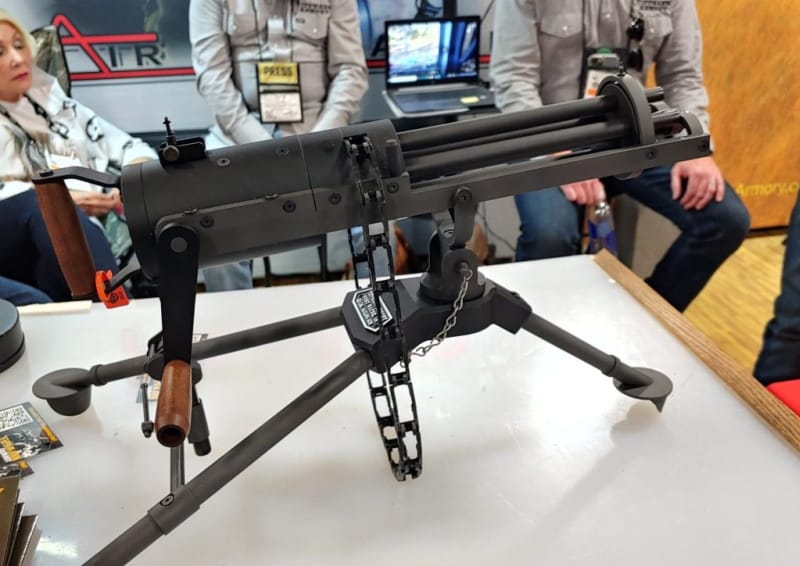 I love fun guns, and I need to get my hands on one of these. It seems like it could be the most fun you can have without having to tip. Extra belts will be available, and you'll be able to keep the fun going for as long as you have .22LR on hand. Check out Tippman Armory to see not only Gatling guns but awesome Rolling Block rifles.