FN's popular line of tactical pistols includes the FN 509 Midsize Tactical pistol. The pistol is red-dot and suppressor ready with a capacity of 15 rounds. And, as a mid-sized handgun, it offers benefits that come with a full-sized slide and medium-sized frame.
Here's what the company had to say about it:
FN America, LLC is pleased to introduce the FN 509 Midsize Tactical. Joining the ranks alongside FN's other successful Tactical pistols like the FN 509 Tactical and Compact Tactical, the FN 509 Midsize Tactical is the ideal combination of FN's full-size tactical slide. Equipped with the versatile Low-Profile Optics-Mounting System and midsize grip frame, the FN 509 Midsize Tactical is a perfectly balanced pistol that's optics-ready, multi-role capable, and optimized for shootability.
"Building on the success of both the FN 509 Tactical and the FN 509 Midsize, our team combined the best features of both pistols into the FN 509 Midsize Tactical," said Chris Cole, Vice President of Sales and Marketing for FN America, LLC. "The 15-round grip frame with the optics-ready tactical slide assembly offers our customers another strong contender for concealed carry and personal protection in the FN 509 family."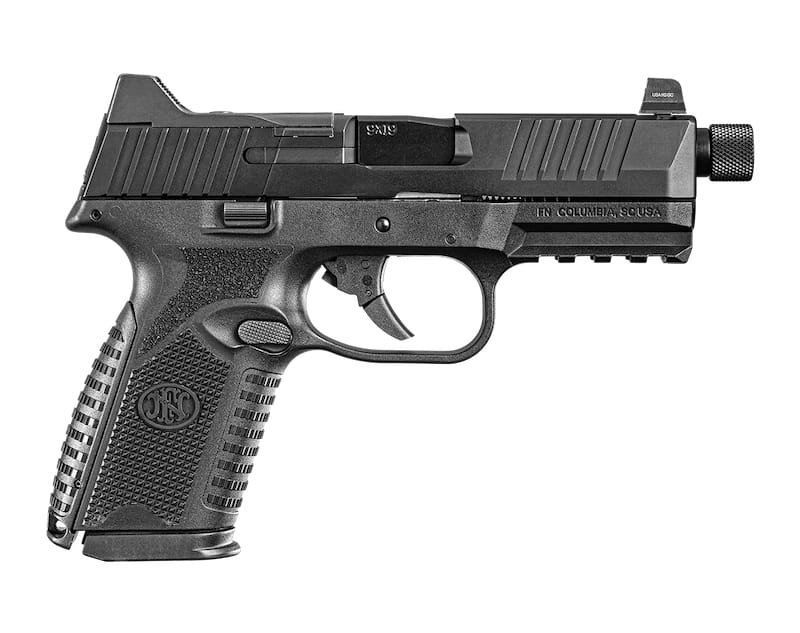 Weighing in at just under 30 ounces unloaded, the gun positions itself as an ideal option for concealed carry, home defense, and duty use. Its midsize frame, which enables users to get a full-hand purchase, plus the added mass of the 4.5-inch threaded barrel assembly and improved, duty-rated trigger provide unprecedented controllability and recoil management in a pistol that is easily concealed.
"FN is well known for setting the industry standard for tactical pistols starting with the FNX-45 Tactical. Features like a threaded barrel, suppressor-height night sights, extended capacity and most importantly, optics-ready," said Chris Johnson, Senior Pistol Product Manager for FN America, LLC. "The FN 509 Midsize Tactical delivers all of those tactical features that FN customers expect in a package that is perfectly proportioned for everyday carry and much more."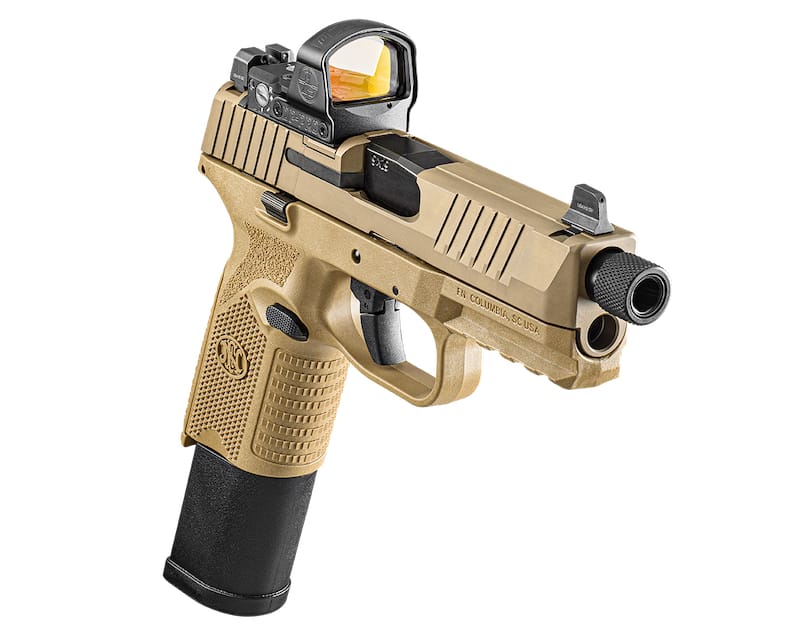 FN509 Midsize Tactical Pistol Specs:
Caliber: 9mm
Operation: Double-action
Mag Capacity: 10 or 15/24 round
Weight: 27.9 oz.
Barrel Length: 4.5″
Overall Length: 7.9″
Twist Rate: 1:10″ RH
Height: 5.2″
Width: 1.35″
Trigger Pull: 4.5 – 6.7 lb
Sight Radius: 5.8″
The Midsize Tactical frame features a 15-round standard magazine with an option to run the included 24-round FN 509 magazines, providing increased capacity while the 4.5-inch threaded barrel is cold hammer-forged and suppressor-ready with 1/2×28-inch thread pitch, all housed within a 4-inch slide. The slide is cut for FN's patented Low-Profile Optics-Mounting System, compatible with more than ten miniature red dot optics. Three-dot Trijicon green Tritium night sights are suppressor-height to co-witness with any compatible optic.
The FN 509 Tactical pistol has fully ambidextrous controls including the slide stop lever and magazine release. The package ships with two interchangeable backstraps, magazines, a manual, a locking device, and a logoed soft pistol case.
Available in both matte black and FN-signature flat dark earth (FDE), the MSRP for the FN 509 Midsize Tactical pistol is $1,069.