Customizing your Sig Sauer P365 just got easier with the Spectre Comp Slide assembly that includes an integrated compensator. This exciting new development comes to what Sig says is the #1 selling micro-compact pistol in America.
The Spectre Comp Slide acts as a factory replacement slide and is compatible with all P365 9mm models and configurations that have a 3.1" barrel and a P365XL recoil spring assembly. To make sure things are clear, the slide does not come with the barrel and recoil springs; those are sold separately.
According to Sig, the integrated compensator on the slide helps reduce muzzle flip and felt recoil by up to as much as 30%. Additionally, it has added benefits of it being integrated such as it will never come loose or cause function issues, which is a serious plus. Also, it allows for easier disassembly of the pistol, it fits in standard P365XL holsters and requires no extra parts for assembly.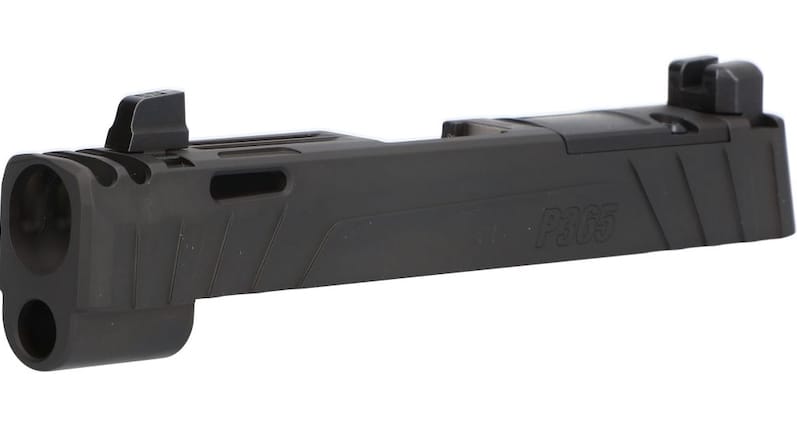 Spectre Comp Slide Specs
Loaded Chamber Indicator: Yes
Optics Ready: Yes
Caliber: 9mm Luger
Sights: X-RAY3 Day/Night Suppressor Height Sights
Slide Finish: Nitron
Slide Material: Stainless Steel
The Spectre Comp slide assembly comes with all parts for installation, like the internal slide parts along with front and rear XRAY3 Day/Night sights. The slide is optics ready out of the box and has an optic cut footprint that accommodates the ROMEOZERO/ROMEOZERO ELITE as well as RMSc and 507K optics.
Available in Coyote Brown and Black, with an MSRP for the Slide assembly is $499.00.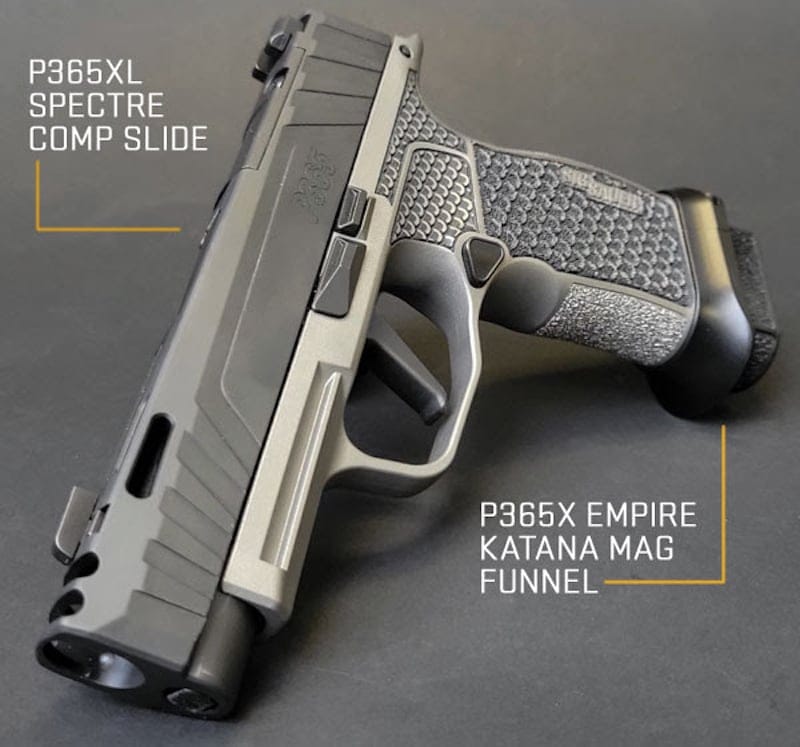 Also available from the Sig design studio is the P365X Empire Katana Magazine funnels for the P365X and P365XL. The magazine funnels aid in reloading and grip position by adding an extra 0.5" to the overall length and .28" to the width of the grip. They are available in Tungsten Gray, Black and Copper and retail for $79.99.