Travis Pike is a former Marine Machine Gunner, a lifelong firearms enthusiast, and now a regular guy who likes to shoot, write, and find ways to combine the two. He holds an NRA certification as a Basic Pistol Instructor. is the world's Okayest firearm instructor, and a simplicisist when it comes to talking about himself in the 3rd person. Hit him up on Instagram, @travis.l.pike, with story ideas.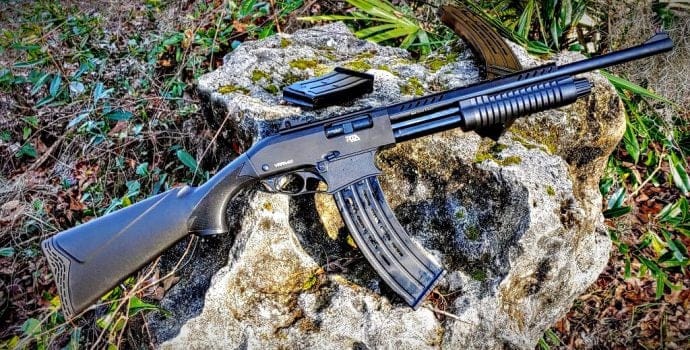 VRPA40 – Armscor Mag Fed Pump Action
The Armscor VRPA40 is an excellent mag-fed pump-action shotgun. It enhances the respected and well-made VR series magazine by giving you 5 to 19 rounds on tap.