Peter
Suciu
is a Michigan-based freelance writer who regularly covers firearms related topics and military history. As a reporter, his work has appeared in dozens of magazines, newspapers, and websites. Among those are Homeland Security Today, Armchair General, Military Heritage, Mag Life, Newsweek, The Federalist, AmmoLand, Breach-Bang-Clear, Newsweek, RECOILweb, Wired, and many others. He has collected military small arms and military helmets most of his life, and just recently navigated his first NFA transfer to buy his first machine gun. He is co-author of the book
A Gallery of Military Headdress
, which was published in February 2019. It is his third book on the topic of military hats and helmets.
40 Years Ago The Back to Vietnam Films Began With Uncommon Valor
Nearly two years before "Rambo: First Blood Part II" saw Sylvester Stallone's John Rambo go to Southeast Asia in search of American Vietnam prisoners of war (POWs), and a year before Chuck Norris did much the same thing in "Missing in Action," another film hit the big screen and became the first of the 'Back to Vietnam' stories that were to follow.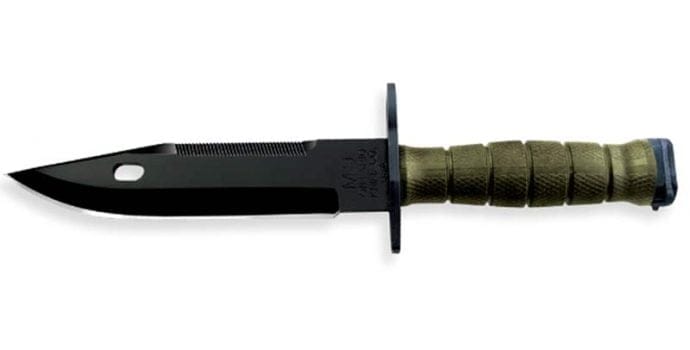 Bond vs. Bond: Octopussy and Never Say Never Again
40 years ago this coming summer, Bond fans were provided a "double dose" of 007, thanks to the release of the official Eon series "Octopussy" starring Roger Moore, and the unofficial Bond entry "Never Say Never Again,"
Carcano Rifle: The Rifle That Was Used To Kill JFK
To date, four American presidents have been assassinated. Most people, even firearm buffs, can't readily name the weapons used in those various assassinations or attempts—at least apart from the Carcano. Here's a look back at the rifle's history.
The U.S. at War at Christmas Time
War seldom stops for the holidays, and for America's warfighters, Christmas Day is another day to risk life and limb in honor of their country—a tradition that dates back to the American Revolution.