Are you a fan of unique cartridges? Well, you're in luck, because in this video review SMGLee gives you the lowdown on 4.6×30 (mm that is) ammunition using Barnes 31 grain TSX.
History of the 4.6×30
The 4.6x30mm was designed by none other than Heckler and Koch in 1999 and entered production in 2001. It was created for the Heckler and Koch MP7, a PDW (Personal Defense Weapon), so it tends to be something we, the average gun owners, have to enjoy from afar.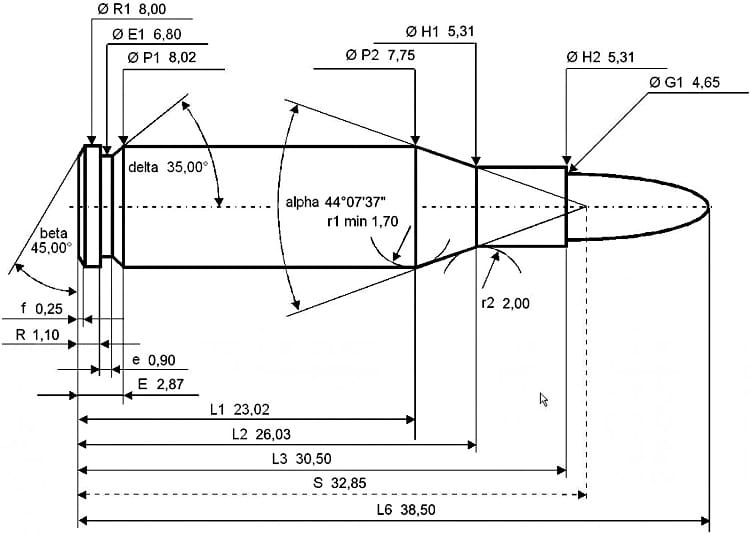 According to We Are the Mighty, the MP7 has the following attributes:
"The MP7 utilizes a great deal of polymer in its construction, and the weapon's lightweight, ergonomics, and physical size allow it to be fired accurately with one hand. When the stock is extended and the forward grip used, it suddenly becomes a mini carbine with performance similar to full-sized guns as long at the range stays below 200 meters or so."
As for the cartridge itself, We Are the Mighty added this: "The 4.6x30mm ammunition means that magazine size is decreased compared to those holding traditional cartridges. A 40-round MP7 magazine is comparable in size to 30-round 9mm magazine like the ones in the MP5. This means more firepower ready for action and fewer mag changes, both of which can easily spell the difference between success or failure in life and death situations."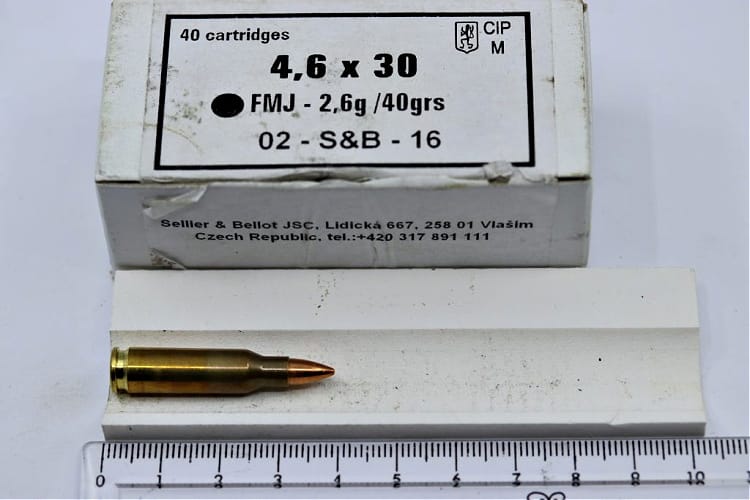 Wheelwrite of GunMart.com gave the following information on the cartridge:
"If Fiocchi are to be believed, H&K have expressly forbidden the sale of brass or primed brass to any third parties, leaving the would-be handloader to start with his own once fired brass, Fiocchi's 40-grain FMJ is listed in the USA by Midway. Things only get worse, for the availability of .18" calibre bullets is practically nil! Midway USA currently list a batch of "second quality" 40gn FMJ's but they may go quickly, the first 5000 batch were hoovered up in days! At least the priming is straightforward, small rifle Boxer does the job."
"All the books quote 'factory loaded' rather than a specific propellant. On the assumption that I'm going to use a custom carbine rifle I would consider working up loads with H4198 and/or H4895, or the IMR versions. This is a high pressure cartridge (>29 tons) and that would give me the confidence to use .22 Hornet data for my starting point. Assembly is not a problem as dies are listed by CH4D a custom made, 2- die steel set with shell holder."
How does the 4.6x30mm perform on ballistic gel compared to other, similarly-sized cartridges?
Watch this SMGLee video to find out. The lineup for this comparison includes the following cartridges and firearms:
4.6x30mm shot through an HK MP7.
5.56x45mm shot with HK416 that has a 10.5″ barrel.
9x19mm shot through a Glock 17.
.45 ACP is shot through a Glock 41.
4.6mm Specifications
Cartridge: 4.6×30 mm
Designer/Manufacturer: Heckler and Koch
Place of origin: Germany
In service: 2001 to present
Used in: Afghanistan war
Case type: Rimless, bottleneck
Bullet diameter: 4.65mm (0.183 inches)
Land diameter: 4.52mm (0.178 inches)
Neck diameter: 5.31mm (0.209 inches)
Shoulder diameter: 7.75mm (0.305 inches)
Base diameter: 8.02mm (0.316 inches)
Rim diameter: 8.00mm (0.315 inches)
Rim thickness: 1.10mm (0.043 inches)
Case length: 30.50mm (1.201 inches)
Overall length: 38.50mm (1.516 inches)
Rifling twist: 160mm (1 inch x 6.3 inches)
Primer type: Boxer, small rifle
Maximum pressure: 400.00 MPa (58,015 psi)