I love my APC9K. It's one of my favorite uber short PCCs, or sub-gun, or large format pistol, or whatever you want to call it. It's a super sweet gun, but it has one problem. Boy, oh boy, are the mags pricey. They're great as far as I've experienced, but for 50 bucks, I can buy a lot of Scorpion magazines. But how do I get Scorpion mags to work in my B&T APC9K? Well, I order a Lingle Industries Lower from Lingle Industries.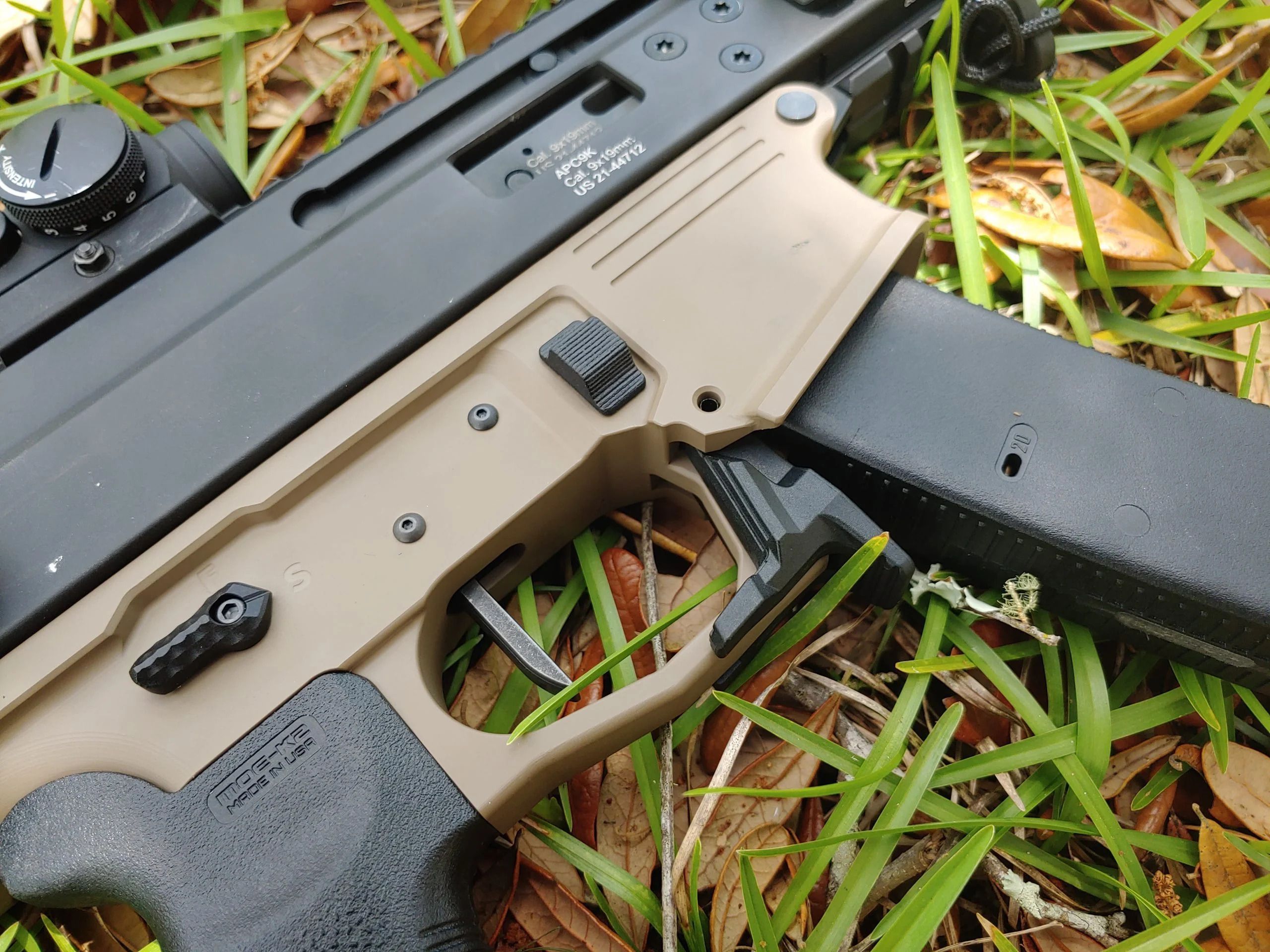 Lingle Industries is a small American company doing some really cool things with modern modular weapons. With guns like the APC9K, the upper is the serialized portion of the firearm, so a lower can be sent directly to me through the mail. I contacted Lingle Industries, and they were happy to send me a sample for test and review. They warned me it was a blemished lower, but they must have some high standards because I can't find a blemish on it.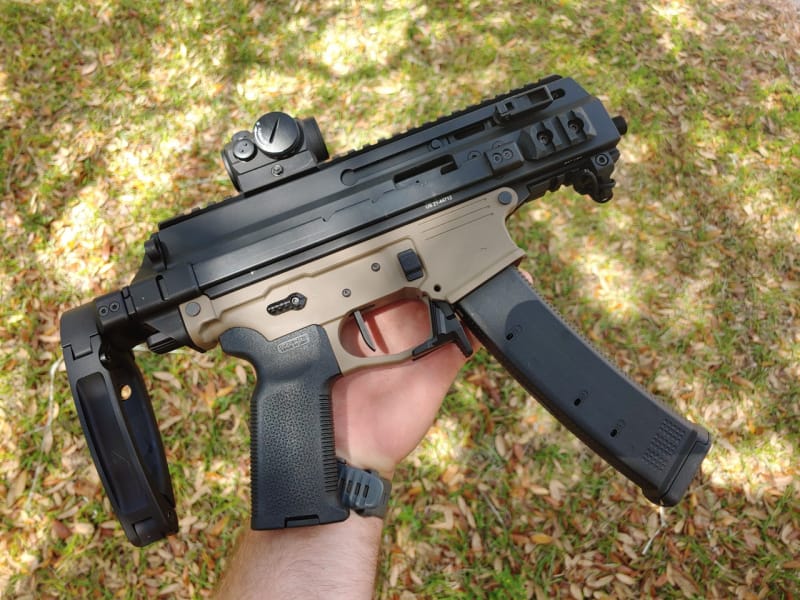 The mags come stripped, and you'll need to add a few things to complete it. You'll need an AR-15 trigger group, an AR-15 pistol grip, and an AR-15 safety. You'll also need takedown pins from B&T. The lower works with most AR 15 trigger groups but does not function with binary or forced reset triggers. Installation is just like swapping uppers and lowers on a AR 15.
But why Scorpion magazines?
Admittedly B&T makes lowers to use Glock or P320 magazines if you so choose. Those are great, but Scorpion mags are SMG magazines. Ergonomically they sweep forward and, to me, are faster to reload and easier to work with inside of traditional SMG mag pouches. Not only that, but Scorpion mags are cheap.
Glock OEM 33 rounder cost about 40 bucks, Scorpion mags from CZ cost about 20 bucks. Hell, Magpul's own Scorpion mags cost a little less. Plus, we get the Magpul D-50 drum for the Scorpion as well. Not too bad. Also, as a PCC nut, I have a handful of Scorpion already, and by a handful, I mean about a dozen in varying capacities and from various companies.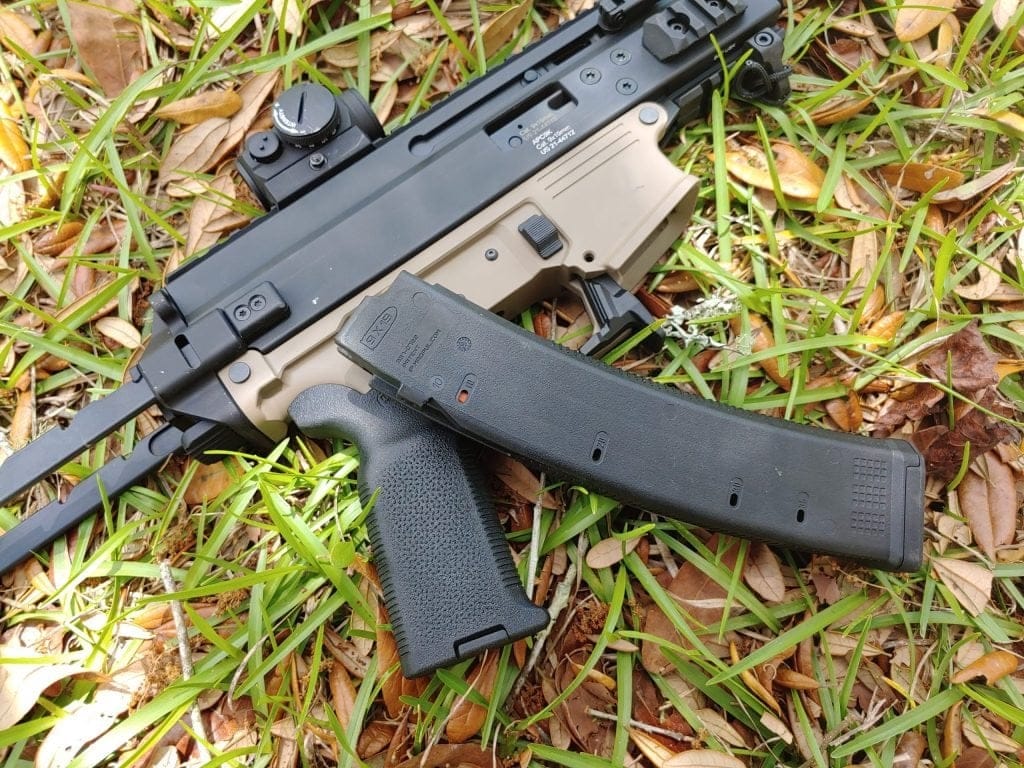 The Lingle Industries Lower makes it a helluva lot easier to share the mags I already have with my favorite little gun.
What's new about the Lingle Industries B&T lower?
First and foremost, this isn't an injection-molded polymer lower. It's a rigid, CNC machined piece of aluminum. You can pick between black or FDE cerakote, and as you can see, I went FDE. There are also a few different control features from the standard B&T lower.
One of the best things about B&T weapons is the ergonomics, and the lowers are ambidextrous. That's retained with the Lingle Industries lower as well. The safety depends on your own choices, but it's still a short throw, and AR-style safeties are less shelf-like than the B&T safety. I wouldn't say one is better than the other. They are just different.
I found myself preferring the ambidextrous bolt release and lock of the Lingle Industries lower than the standard B&T design. It's a little bit wider and easier to press with either hand.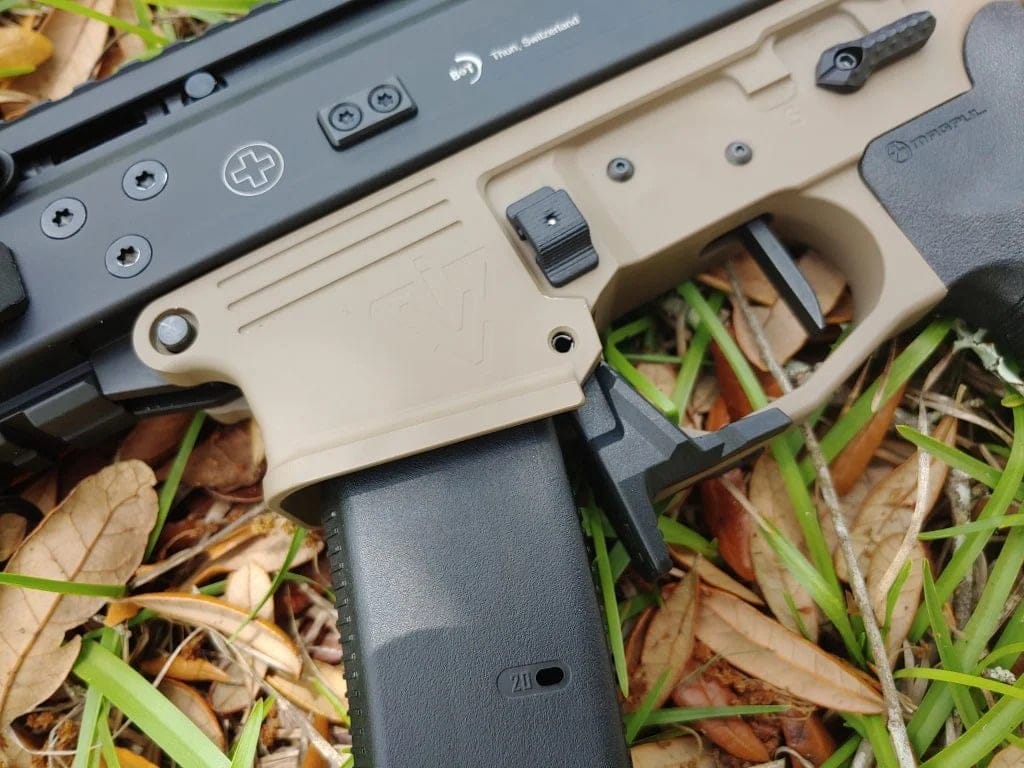 Scorpion mags are a little like AK magazines, so the B&T button release doesn't necessarily work. This means Lingle Industries used a standard Scorpion magazine release, a Strike Industries model, to be clear. It's massive, ambidextrous and quick, and easy to hit and release mags with. The mags drop-free, and shoving a new one in is fast with the heavily flared magwell.
The ability to use a lot of standard AR-15 and Scorpion parts opens up your B&T to further customization. Why be stuck with that silly word proprietary when you can upgrade?
At the Range
Everything about this lower sounds great, but the real question is, does it work? I went to the range to find that out with some CZ, Magpul, and ETS magazines. I want compatibility with all my magazine choices.
With a heart full of hope and mags full of 9mm, I hit the ground running. As I emptied magazines, I dedicated some time to reloads and to see how fast and easy they were. I wanted to ensure not only proper reliability but the speed of reloads, as well as ergonomics for reloads.
In the reliability department, I had not a single flaw with any ammo or magazines in the Lingle Industries lower. The lower didn't affect the gun's function regardless of the magazine in the gun. If I pressed the trigger, it went bang.
I blazed through reloads between magazines and found the whole setup to be awesome ergonomically. I've owned a Scorpion since 2015, so I know my way around reloading one. The release is positioned perfectly for both speed reloads and reloads with retentions. You can activate it with your trigger finger or thumb when retrieving the magazine.
That wide-open magwell makes shoving a mag into the Lingle Industries lower easier than shoving a Crunchwrap supreme into my mouth. It's quick, easy, and intuitive. Plus, releasing the bolt is easier if you prefer to do that than work the charging handle.
That's Not All, Folks
Lingle Industries makes a solid freakin' lower receiver. It's awesome, well made, and gives that Scorpion sting. Not only did they ensure proper reliability with Scorpion mags, but they outfitted the lower with all the parts, pieces, and ergonomics to ensure it's a proper replacement for the famed B&T lower.
You don't lose ergonomic prowess to gain Scorpion magazine compatibility. You get both, and there isn't much more I could ask for. With the price of B&T Mags, the switch to Scorpion mags might sense to lots of us. You can check out the lower here, but keep browsing.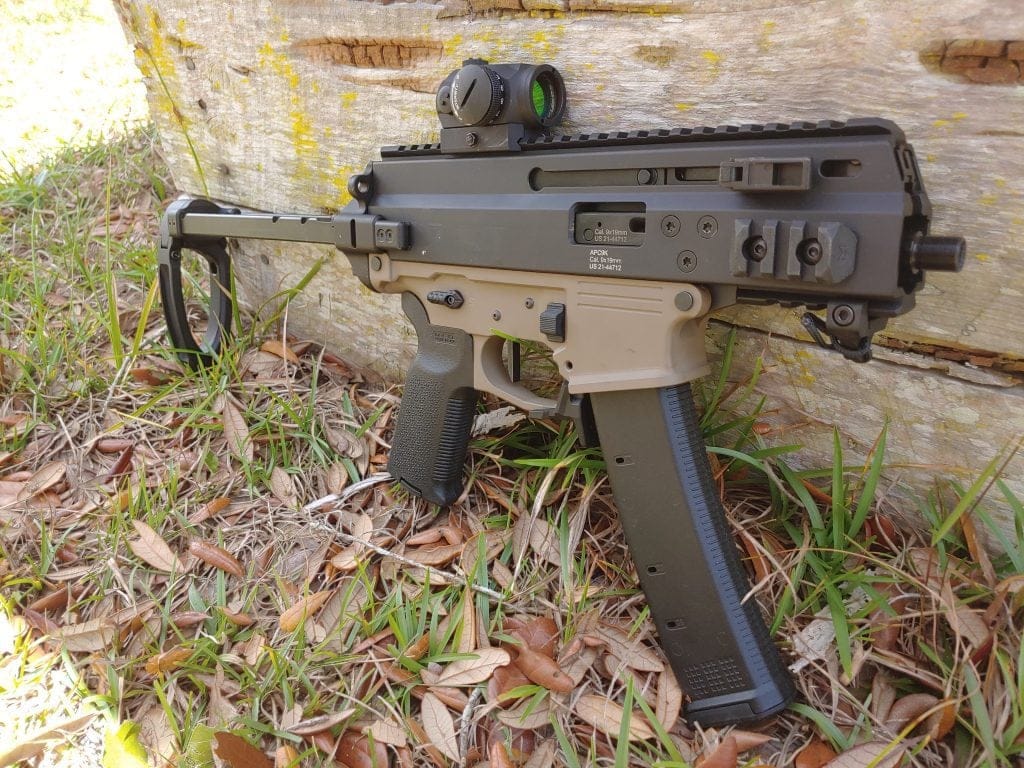 They make interesting lowers for a variety of guns. Want to use Scorpion mags in your Stribog? They got you covered. Want to use AK mags in your Bren 2? Well, they have you covered as well. Wanna use AR parts in your SCAR? Well, they make a lower for that oo. Seriously, give 'em a peep.