In 1824 the first bolt-action rifle was created courtesy of German firearms inventor Johann Nikolaus von Dreyse. Most of us are familiar with the concept of a bolt-action, but as it turns out there is more than one type of bolt gun. Although it is not a new design, it's only been in recent years straight pull bolt action rifles have seen production in the United States. If you're wondering what exactly a straight-pull rifle is, you're not alone.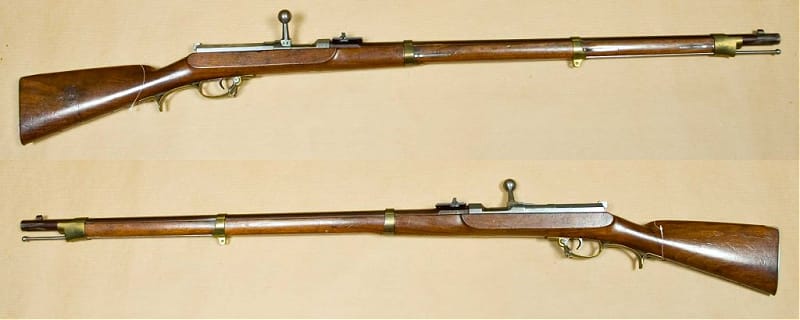 How Long Have Straight Pull Rifles Been Around?
It's been 200 years since bolts arrived on the gun scene, but it took some time before they evolved into straight-pull rifles. In the European market, they saw production toward the end of the 19th century; here in the United States, they did not see much use until the Browning T-bolt .22 LR arrived in 1965. In the years since then, there still haven't been many new straight-pull rifles on the market, but ever so often they do come along. As a matter of fact, the design appears to be seeing a small rise in popularity today, with a handful of manufacturers launching their own models.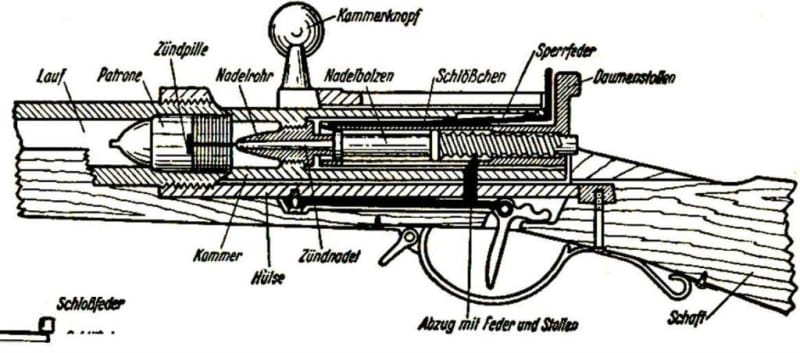 How Does a Straight Pull Work?
In order to understand how a straight pull action works, it helps to know how bolt-actions work in general. Conventional bolt-action rifles have a rotating bolt that requires you to axially rotate the handle upward prior to pulling the bolt back. Pulling the bolt back opens the breech, ejecting a spent cartridge; pushing it forward again loads the next cartridge so the gun is ready to fire. The bolt handle must be turned downward again to lock the action back in place so it is possible to shoot the gun.
So, a conventional bolt requires four movements—lifting the handle, pulling it back, pushing it forward, and turning the handle back down. Straight pulls only require two movements because the design removes the need to turn a handle up and down in order to move the bolt in and out. Basically, a straight pull rifle is a simpler platform with fewer moving parts. The reduced movements are nice because they make chambering and ejecting cartridges faster and more efficient. That makes follow-up shots quicker and translates to fewer big movements on the shooter's part, which is an especially nice feature for hunters.
Are Straight Pull Rifles Better?
Saying a straight pull rifle is "better" is simply a matter of opinion, but it is accurate to say they provide certain benefits over conventional bolt-action rifles. For example, if you shoot a straight pull rather than a standard bolt, these might be some of the pros:
Economy of motion
Increased speed of follow-up shots
Simpler platform
Fewer moving parts
Easier to clear failures to eject
Bolt typically doesn't lock up like standard bolts sometimes do
More straightforward functionality (literally)
Less strength and dexterity needed for operation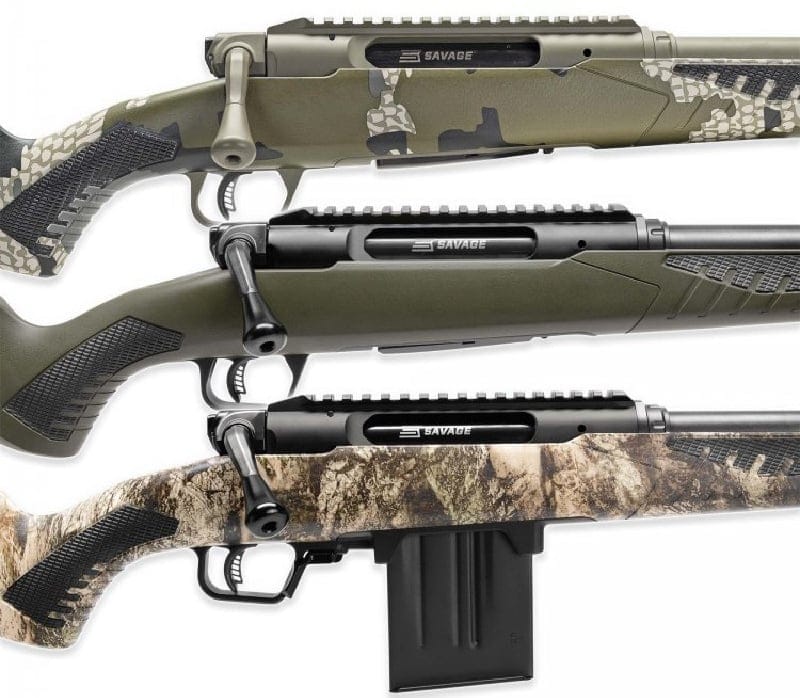 Who Makes Straight Pull Rifles?
Quite a few companies manufacture straight pull rifles. The European gun makers still have the market cornered, somewhat, but more American companies are coming out with them as well.
European models include:
Heym SR-30
Blaser R8 and R93
Mauser 96
Merkel RX Helix
Roessler Titan 16
Browning T-Bolt
Browning Maral
American manufacturers and European manufacturers with factories in the United States now producing guns include the following models:
Savage Arms Impulse
Beretta BRX1
What is the Savage Impulse?
The Savage Impulse is a straight pull bolt action rifle model launched by the manufacturer for 2022. It's the first rifle of this design to hit the American market from an American gun maker in recent years, which makes it noteworthy. Within the Impulse line, there are four models: Hog Hunter, Big Game, Predator, and Elite Precision. For discussion's sake, let's focus on the Hog Hunter. Savage lists the following features for their Impulse Hog Hunter chambered in 308 Win:
Straight-pull rifle
Matte black aluminum receiver and carbon steel barrel
OD Green AccuStock with AccuFit adjustable length-of-pull and comb height
User-adjustable AccuTrigger
Medium contour, threaded barrel (5/8-24″)
Round knob bolt handle
Flush-fit detachable box magazine
1-Piece 20 MOA rail machined into the receiver
Other models of the Savage Impulse Hog Hunter are available in 30-06 Springfield, 300 Win Mag, and 6.5 Creedmoor. Straight pull rifles like these are gaining traction here in the United States, so it would not be at all surprising to see more such models launched in the coming years.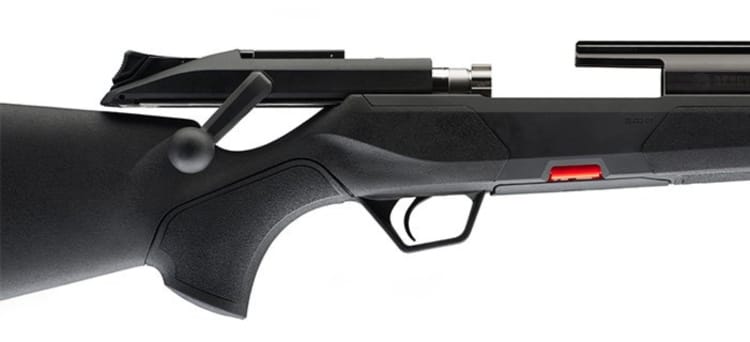 Should You Get a Straight Pull Rifle?
Although gun selection is an individual choice that comes down to preferences and usage, straight pull rifles do have a lot to recommend them as additions to your gun collection. For hunters, the fact that they take less movement to operate is a big bonus because it means there is less chance of an animal seeing you cycling your rifle. Precision shooters can benefit from the added stability that comes with not having to move the rifle around so much to operate it. And, of course, these guns are a solid option for rifle shooters in general for the reasons listed above, among others.
Also, take into consideration the fact that the more platforms you're familiar with running, the better you function as an all-around shooter. There's something to be said for being able to accurately operate and fire any gun you're handed. Improving a skill with straight pull bolt action rifles can also enhance skills with conventional bolt-actions and semi-automatic platforms.
Do you have a straight pull rifle? Are you interested in getting one? Why or why not?