Best AK Mags: steel-reinforced Bulgarian jobs are on the list
What's at the top of the list for best AK magazines? We reckon it's this 30-round, steel-reinforced AK47 magazine from Bulgaria. That's right — we think Bulgarian AK mags are among the best you can get.
This ain't your babushka's AK mag!
They've got 'em some steel-reinforced feed lips along with steel front and rear lugs; those reinforced lugs will get allow the user to get a better fit when the mag is inserted. They're reliable, tough and long-lasting, just like your AK (that's what she said).
Don't believe me? The powers that be decided to hire a metrotactical knuckledragger to allow GMWH's own Daniel Shaw to extoll their virtue.
Bulgarian AK Mags
Find these mags in the Kalashnikov clipazine section on GunMag Warehouse or check out every Bulgarian AK 47 magazine we have available.
Bulgarian AK Mags
SKU: BULAK30MTRY
Caliber: 7.62 x 39mm
Capacity: 30-Round
Material: Polymer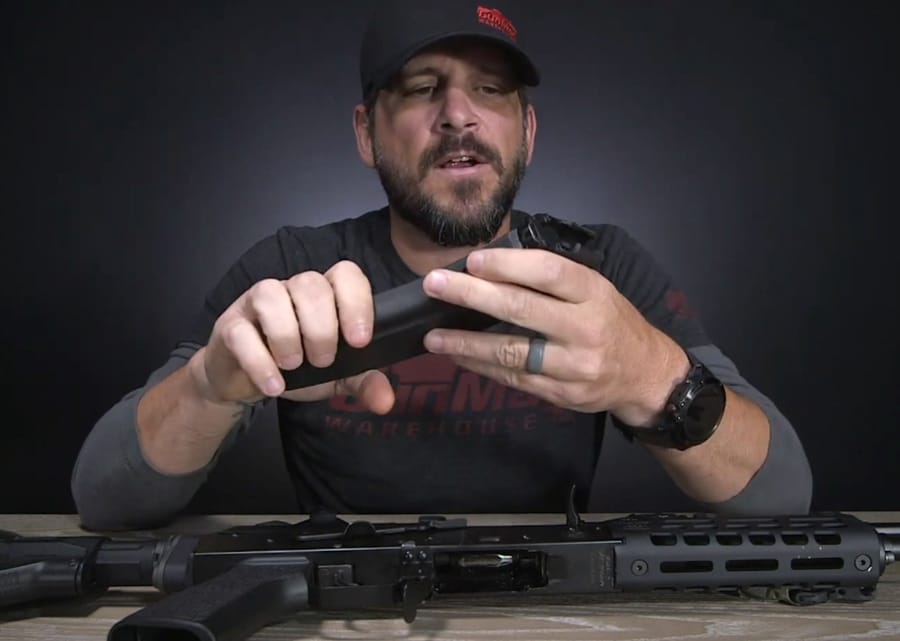 Featured Image
Photo credit: UN Photo/Armineh Johannes
Degh, Armenia
Photo ID 75187. 01/01/1990
unmultimedia.org/photo/
The United Nations Photo Library holds a collection of approximately 800,000 photographs dating back to the mid-1940s chronicling the history of the Organization and its work. The collection includes coverage of historic UN meetings and events, as well as a wide array of field coverage from its earliest days.
The Photo Library's mission is to make its collection available to media organizations, governments and non-governmental organizations, researchers and civil society at large, in order to foster public understanding of the work of the United Nations and its goals.
GunMag TV
GunMag TV is the YouTube channel of GunMag Warehouse.  Gunmagwarehouse.com is an online destination striving to provide the best possible shopping experience for new and veteran shooters alike. Founded in 2012 with the simple goal of keeping every magazine currently in production, in-stock and ready to ship. We know that a large in-stock magazine selection is a commodity within the shooting community, and although there is a lot of competition out there, product assortment is usually the same. If one retailer is out, they all are. We at Gunmagwarehouse.com have set out to change that.
Josey Wells is a former military man who spent most of his career assigned to 11th Special Forces Group and JTF-6 (including a little work with Coronet Nighthawk in its final days and a couple of OEF-CCA missions), moving on to a civilian billet around the time JTF-6 transitioned to JTF North. He is an intemperate gambler who enjoys shooting 2-Gun Action matches (though he never seems to win any). Formerly a SOF team leader with the Triarii, Wells currently works "GFC Violent Persuasion Services" serving as an advisor to an SMU south of the US-Mexico border, and lets us use his name for some of our basic news posts because "Admin" is boring. Like many other fictional characters, the Missouri native is capable of frequent and improbable feats of valor.