What, exactly, is a ranch rifle? You might have heard the term a time or two, and honestly, it's not a term that's well defined by any particular genre. A ranch rifle is a working rifle, a handy, lightweight gun designed for various tasks. It can kill wild game, pests, and predators at several hundred yards.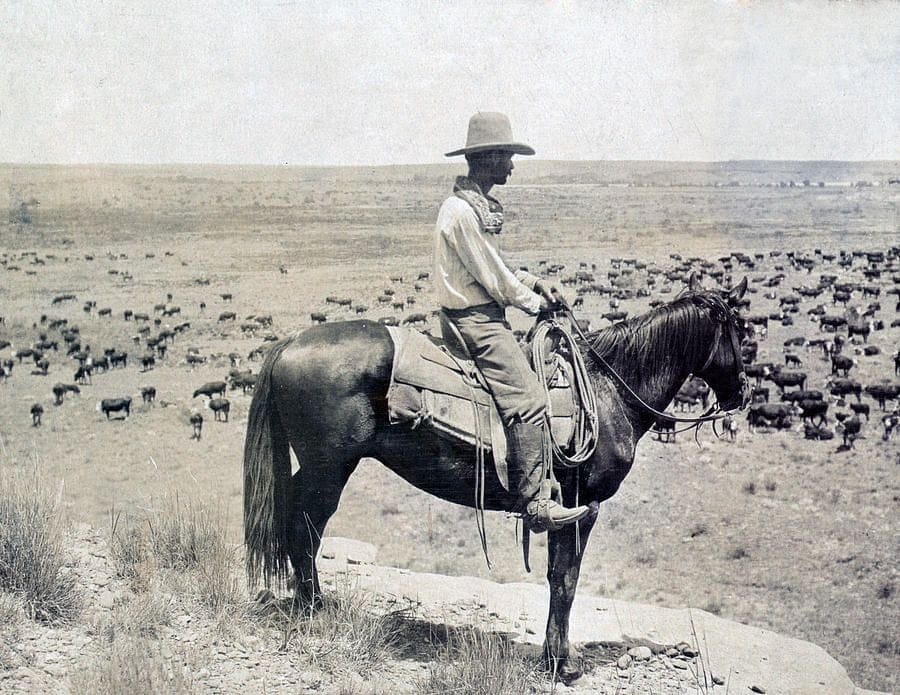 What Exactly Is a Ranch Rifle?
A ranch rifle should be effective up to at least 300 yards, and an intermediate caliber is best. This creates a lighter, short rifle with light recoil and muzzle rise for quick follow-up shots. It should be a repeating rifle, but it does not need to be semi-automatic. Other than these basic requirements, the sky could be the limit.
However, I want to be a bit exclusive with this list. We could just shove it full of AR-15s and call it a day, but that'd be a boring list. Let's keep the rifles slim, lightweight, and adorned in a more traditional styling that's a bit different than your modern, all-black, MLOK-adorned semi-auto rifle.
With this in mind, let's look at some ranch rifle options.
Ruger Mini 14 Ranch Rifle
The original ranch rifle is the Mini-14. It's a magazine-fed, semi-automatic rifle chambered in intermediate calibers. This includes 5.56, 300 Blackout, 7.62×39, and even 6.8 SPC. The Mini-14 uses a Garand-style action that's fairly robust, although somewhat outdated these days. The Mini-14 name comes from the fact that it is essentially an M-14 shrunk to an intermediate caliber.
It comes in several variations, including a tactical model, but the Ranch model is a showstopper. It's even better looking in stainless steel. At only seven pounds, it's plenty light, and the magazine capacities vary between five and thirty rounds. You get a good set of sights, and it's optic-ready if you prefer a nice light LPVO or red dot.
CZ 600 Lux
Speaking of show stoppers, the CZ 600 Lux is a beautiful rifle that's beauty is only matched by its capability. The CZ 600 is the new bolt action series of rifles from CZ chambered in either 5.56 or 7.62x39mm, although the Lux is only in 5.56. The Lux features oil-finished walnut and a beautiful black finish. CZ includes a set of iron sights, but the gun also uses Remington 700 scope bases, so an optic is an option.

The CZ 600 Lux only weighs 6.8 pounds and has a single-stage adjustable trigger. It's quite nice, and CZ gives you a sub-MOA guarantee. To top it all off, the action is remarkably smooth and very quick. It's light, quick, and easy to put accurate rounds on target. The CZ 600 is a ton of fun to shoot an awesome ranch rifle.
Henry Long Ranger Express
If I say the word rancher, you probably think back to the old west, or maybe a man in jeans with a cowboy hat. What gun does he carry? It's probably a lever action. The Henry Long Ranger Express fits all the requirements for a ranch rifle. It fires a traditional rifle round and this includes the 5.56 chambered Express model. This does require a detachable magazine that holds five rounds.
The lever action design is robust and quick for rapid follow-up shots. It's optic-ready with a Picatinny rail across the top so you can add anything from a red dot to an LPVO with ease. At seven pounds, it's lightweight and quick on target. Henry threads the barrel so any manner of a muzzle device, including a suppressor, can be added.
Ruger American Ranch Rifle
Yep, we returned to Ruger once more with another more or less official ranch rifle. The Ruger American series are budget-friendly bolt actions that come in a variety of calibers. The Ranch models come in calibers like 5.56, .300 Blackout, 450 Bushmaster, 350 Legend, 7.62 x 39mm, and 6.5 Grendel.

The design is very simple, and simple can be good. These won't break the bank and will still shoot straight and be rugged and reliable. It's only 6.1 pounds, and the barrel lengths are around 16 inches. A number of models even use AR mags to keep things simple. A ranch rifle with a Magpul D60 sounds all sorts of fun.
Mossberg MVP Patrol
Mossberg might be well known for their shotguns, but their bolt guns are fairly solid too. The MVP Patrol lineup takes their traditional bolt actions and shrinks them into intermediate calibers, including 5.56 and 300 Blackout. The Patrol series does implement both iron sights and a Picatinny scope mount.
In a rather smart move, Mossberg also chose to go with AR magazines. The Patrol series comes with an adjustable trigger, a threaded barrel topped with a flash suppressor, and a big oversized handle to top it all off. The Patrol is all kinds of cool and will sit pretty while you ride the fences.
FightLite SCR
I said it wouldn't be an entire list of ARs, but I can include one quasi-ARish design. The SCR was designed to be 50-state legal, but along the way, its unique style made it appealing to guys and gals like me. The SCR uses a new type of lower that keeps the AR ergonomics but fits a 'Monte Carlo' style stock as you'd see on your average shotgun.
FightLite saw that people liked the gun and produced numerous models, including those outfitted with wonderful wooden furniture. These guns are surprisingly accurate with very low recoil. They can work with numerous calibers and, of course, use AR 15 magazines.
SKS
Last but not least, the venerable SKS is also a very robust and awesome option as a ranch rifle. This old-school rifle is still quite affordable. Russian models are fairly expensive, but most Eastern European options are just as robust and perfect ranch rifles. The 7.62x39mm is a potent ranch rifle cartridge and punches hard at close range.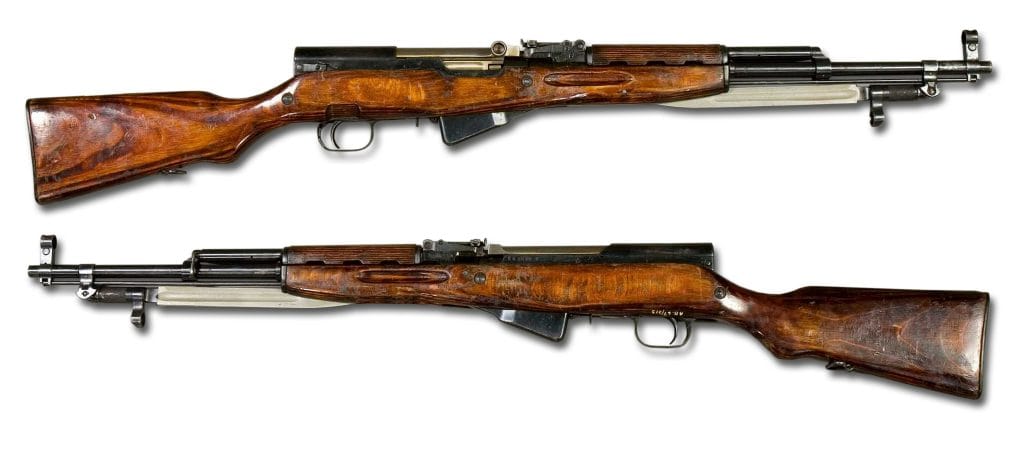 The SKS is a little heavy at 8.5 pounds, but it's also equipped with a bayonet, and that might be valuable for dealing with finishing off a pest. This is a very reliable platform, and the low price and sometimes junked-up design make it a natural option for the ranch. The SKS isn't new, fancy, or lightweight, but it still gets the job done.
The Ranch Rifle and Beyond
So these are what I envision as ranch rifles. Sure an AR 15 is a great ranch rifle, and so is an AK, G3, or any other modern semi-auto rifle. However, I liked the old-school look with my ranch rifles. The good news is that the comments section is open and you can hit us with all your favorite rifles for riding the range.