One of those firearms I always had an interest in back in the early 90s was the Beretta Model 84. There are several iterations of the pistol. Basically, it is a blowback-operated 380 ACP that takes a double-stack magazine. They often go by the commercial name "Cheetah."
The price was not insanely high, but when I asked my FFL buddy at the time if he could get one his answer was, "Why? It's about the same size as the 9mm version and not that much cheaper."
I kept those words in the back of my head for many years as I looked for other firearms closer to my wheelhouse and never gave it much thought until I fell into a used one. The problem was that it came with no magazine and the only one I could find was a post-ban 10-round mag.
The Beretta Model 84 is an interesting model.
This one was not the more common commercial variant that was made for the US and marked "Cheetah". This was made for the international market and is simply marked "Model 84 BB" and the caliber is listed as "9mm Short". It was imported from Israel and most likely saw use as a security guard's pistol.
What the BB designation indicates are subtle changes over the Model B such as plastic grips instead of smooth wood, white dot sights (which were now faded completely), and improved cocking serrations on the rear of the slide. Beretta would go on to design an "F" and "FS" model which can be identified by its squared-off trigger guard along with other slight changes.
Eventually, I found a proper-sized magazine, albeit an older one made in the 90s that was blocked to 10 rounds. I would come to find out that I gave more for it than what it was worth. I had no idea that not only was Beretta still making the magazine, but I could buy them from GunMag Warehouse and it held the full 13 rounds.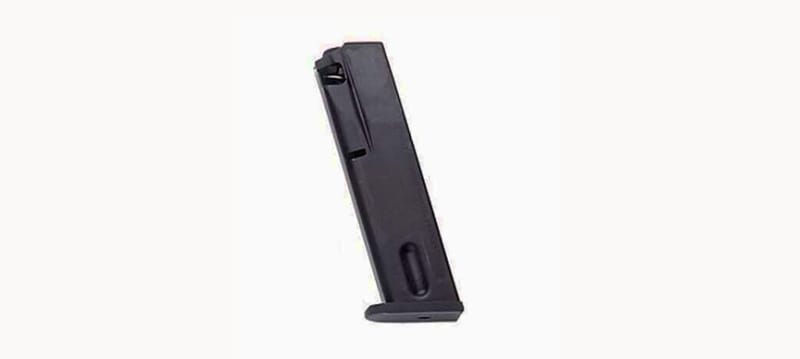 I've since learned that Beretta was importing small runs of the Model 84FS as late as 2017. They have recently upgraded the Cheetah as the Model 80X and displayed the pistols at the 2023 Shooting, Hunting, and Outdoor Trade (SHOT) Show in Las Vegas, Nevada. These new pistols have a slightly different angle to the grip frame and do not use the older Model 84 magazines.
If you have one of these older pistols, you should take a look at these magazines as they seem to solve feeding issues for some people where their old magazine springs have lost a bit of tension and the pistol does not feed reliably anymore.
Range Trip
So, with a new magazine for the Beretta Model 84 and a few boxes of CCI Blazer Brass 380 ACP, I headed out to the range.
At 25 feet, you can shoot an inch and a half inside the X-ring all day. That's about the limit I recommend for 380 ACP for my ability and the characteristics of the round. If I could figure out a good way to replace the milled in factory sights, I might change that.
Operation
The Beretta Model 84BB is a simple double-action blowback-operated pistol. The sights are molded into the open slide and the trigger pull is long and typically in the 9-pound range with a long pull in double-action mode. Single-action is much lighter with a 4-pound break, but still on the long side with noticeable resistance.
My preference is to carry this one in condition one with a round in the chamber, hammer to the rear, and the safety engaged, much like you would carry a 1911.
Performance is the hallmark of these pistols. On my range excursion, I experienced zero issues with regard to feeding and firing and liked the accuracy.
The extra weight and wide size of the frame are great at mitigating felt recoil and help make for a very accurate and reliable pistol. If these guns have an Achilles heel, it is the finish can quickly go to hell if it is not maintained properly, as you can see from the pics.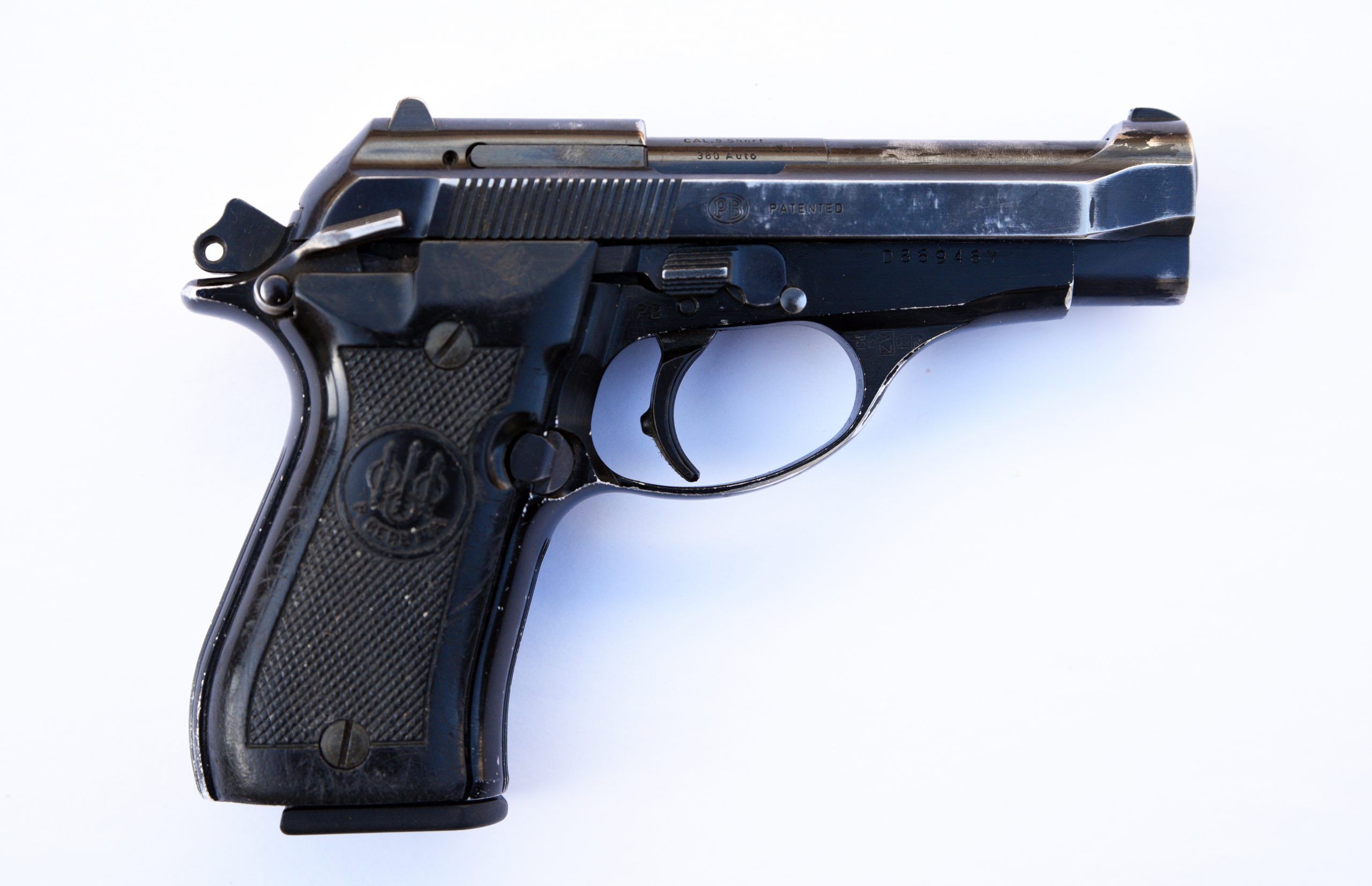 Still relevant?
A double-stack 380 ACP handgun with a similar profile to most of the single-stacks in this category was an idea that was years ahead of its time. It was popular in countries where civilians are not allowed to own firearms chambered in 9mm, and of course, with shooters in the US who liked Beretta and found the Model 92 a bit too big to carry. Beretta has me very interested in trying out their new Model 80X, it should offer a bit of a longer grip, a rail, and of course an optic mounting plate for a red dot.
Many shooters write these pistols off as an "also ran." I think it's a mistake to dismiss them like that. They are priced a bit on the high side. The older models had an MSRP of $500 when they were in production. Over the past few years, you either get a beater like this one for about $200-$300 or you can find a pristine one that was hoarded in a safe for closer to $900. That approaches the MSRP of the Beretta 80X at $999.
As 380 ACP has become more potent over the years, this really makes for a very well-thought-out contender for a modern concealed carry handgun. Low recoil, somewhat smaller size, and 10-13 rounds in the magazine makes for something easier to shoot than a Walther PPK or SIG P232.
Beretta 84 BB Specifications
Make: Beretta
Model: 84BB (Cheetah)
Caliber: 380 ACP
OAL: 8.8-inches
Bbl length: 3.8-inches
Weight: 23 oz.
Capacity: 13 rounds