There was a time, not all that long ago, when any kind of optical sight imported from Asia was considered to be mediocre at best, and junk at worst. This was especially true of stuff imported from China, which was often panned as being only suitable for .22s or airsoft.
A lot has changed in the last fifteen years.
Today, quality, affordable optics, manufactured in China, the Philippines, and Japan are readily available from a variety of big-name companies. There is still plenty of airsoft-grade junk out there, too, so shooters are advised to do a little research before buying.
In some cases, the optic is made for a variety of customers with slightly different features or aesthetics. (You may notice some distinct similarities between the Sig Sauer Romeo 5 and several other 1x20mm red dots on the market.)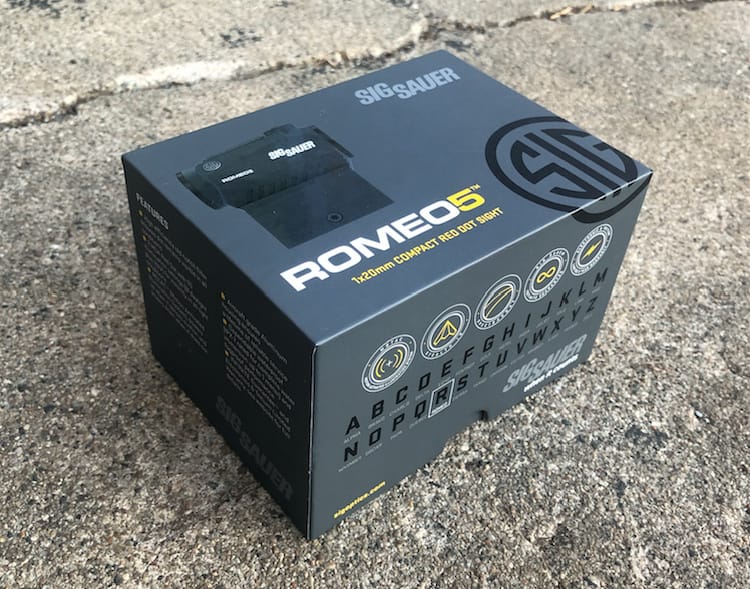 SIG Sauer Romeo 5 Review
Last year I became interested in the Sig Romeo 5 miniature red dot. They were available, at the time, for about $125.00 (they run closer to $150 as of this writing in December 2020), and by most accounts were tough, reliable, and well-made.
I saw torture tests on YouTube that included submerging them in water for a length of time, freezing them, even blasting them with birdshot, and the sight was still functional. The low cost, the features, and the apparent durability of the sight led me to purchase not one, but two of them, for two different applications.
First, let's review the features.
The Sig Sauer Romeo-5 is a 1x20mm electronic red dot sight. Here are the specifications per the manufacturer's website:
Features
2 MOA Red-Dot provides 10 illumination settings (8 daylight plus 2 NV) for visibility in all light conditions
MOTAC (Motion Activated Illumination) powers up when it senses motion and powers down when it does not. Provides for optimum operational safety and enhanced 40,000+ hour battery life
Integrated M1913 Picatinny interface provides industry-standard mounting options for a wide range of applications
Dependable waterproof (IPX-7 rated for complete water immersion up to 1 meter) and fog-proof performance
Includes an M1913 Picatinny low mount riser and a co-witness 1.41" riser mount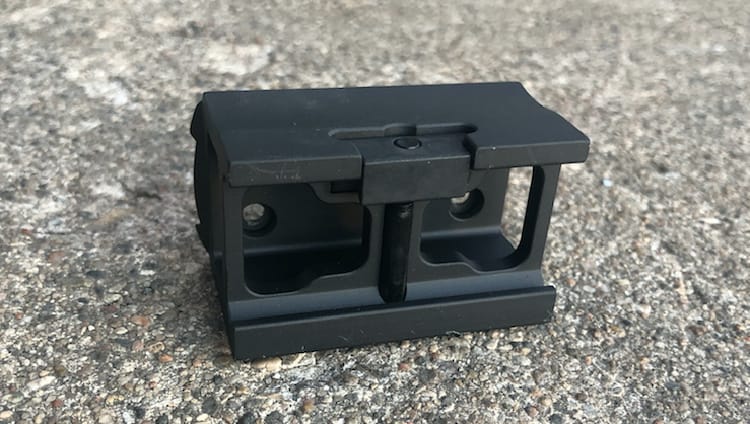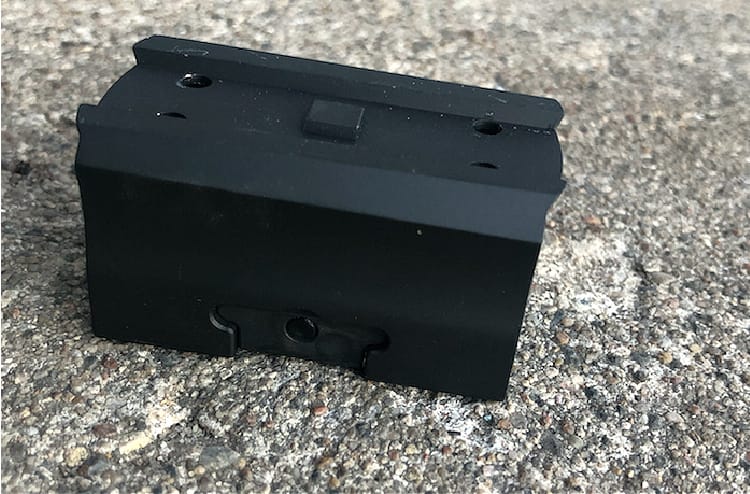 That's pretty impressive for the money I paid for it.
I especially liked that it came with both a high and a low mount. The former is intended for AR-15 type weapons, which have a stock that is in line with the bore of the rifle. With the low mount, you can put the sight on weapons with more traditional stocks or even handguns.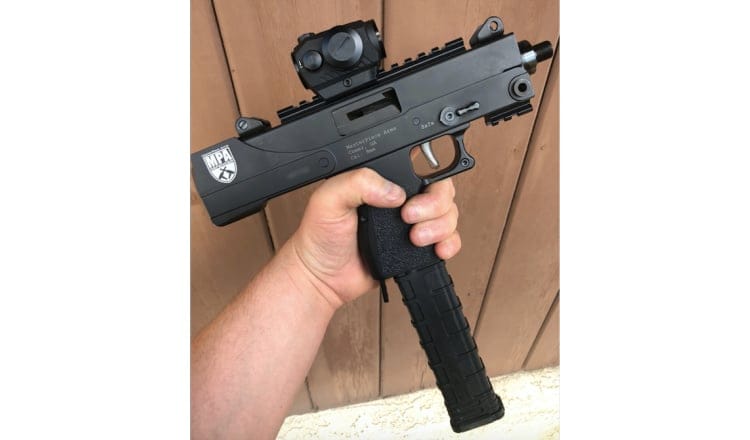 The mounts have a single cross-bar and, while they're intended to work with M1913-standard rails, my shotgun has a Weaver rail and the sight nonetheless mounted securely.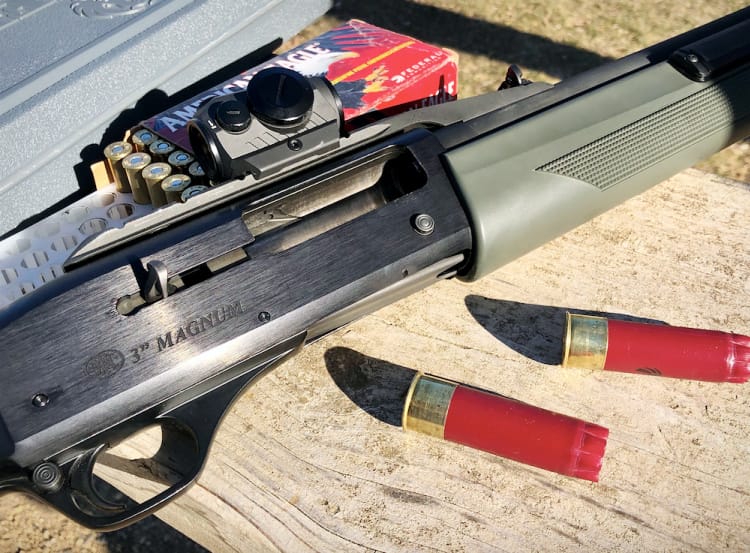 In addition to the sight and the mounts, the Romeo 5 comes with a user manual, one CR 2032 battery, a rubber bikini-style cover to protect the glass while in storage, and a little Torx wrench that works for both installing the optic to the mount and installing the mount to a Picatinny rail.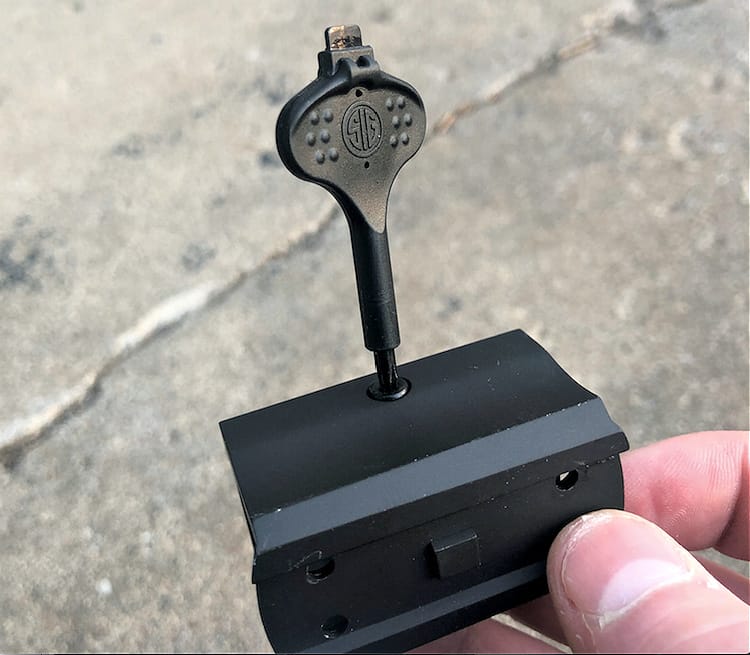 SIG Sauer Romeo 5 Review — Construction
The sight body itself and the mounts are manufactured from machined aluminum with a black anodized finish. There is a noticeable bluish tint when looking through the sight but it doesn't affect usage.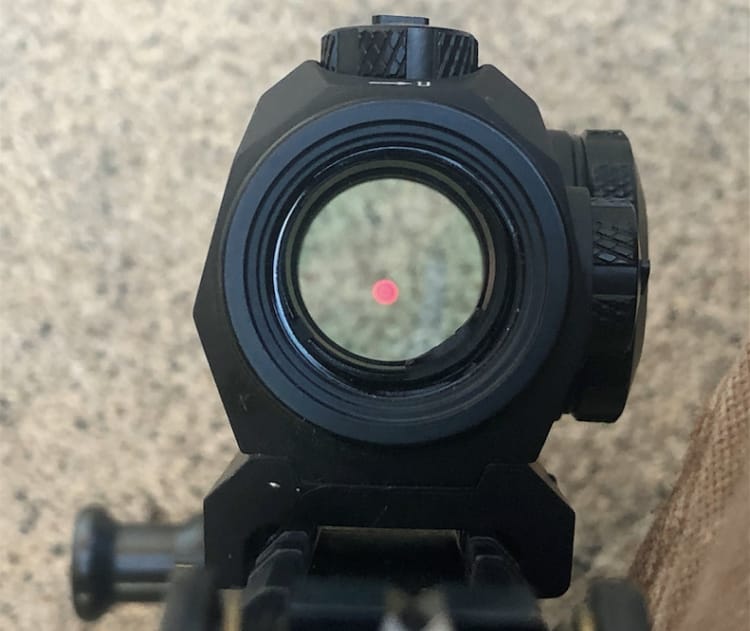 Windage and elevation adjustments offer positive, audible clicks.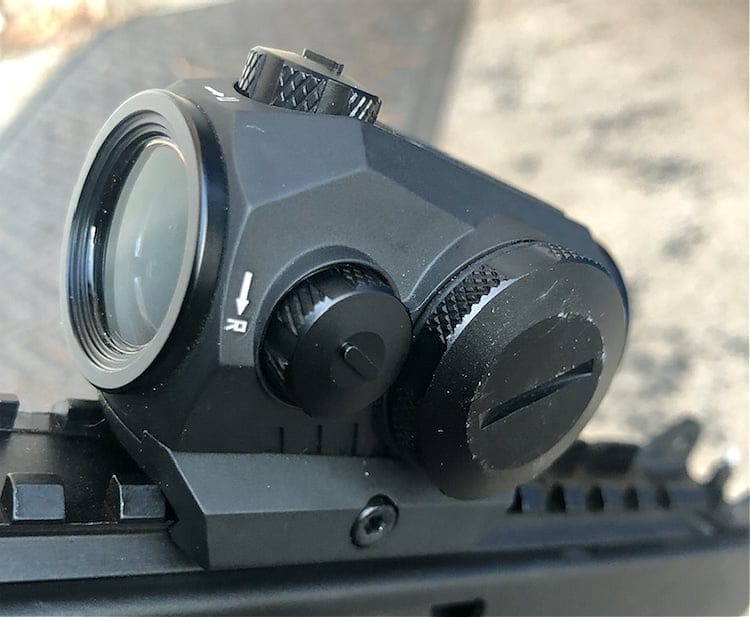 Romeo 5 Battery
The battery installs from the right side, under a cap with a rubber O-ring to protect it from moisture. A coin slot on the battery cap aids in removal, and you do not have to remove the sight from the weapon to change the battery.
Current LED technology allows for some truly impressive battery life on these kinds of sights. Sig claims that the Romeo 5 can last 40,000 or more hours.
I have not been able to test this; that comes to about four and a half years of battery life and I haven't owned the sights that long. However, after mounting one of the sights on my home defense shotgun, I left it turned on for months on end, checking it periodically to ensure it was still functional.
The MOTAC feature seems to work as advertised. After a certain period of time, the sight will power itself off to save battery life. There is a tiny motion sensor somewhere in the sight that turns it back on when moved. In almost every case, gently picking the shotgun up was enough to re-activate them. If that didn't do it, the act of shouldering it did.
Romeo 5 Performance and Operation
As I said, I have two Romeo 5s. One is mounted on a pistol and the other is mounted on my shotgun. I haven't experienced any issues with either, even after hundreds of shotgun shells (including full-power buckshot and slugs).
The sight powers on as it should and holds zero, round after round. The 2 minute-of-angle dot is, in my opinion, smaller than what I'd prefer for either a handgun or a shotgun, but that didn't deter me.
Operation of the sight is simple. There are two buttons on top, one marked with a plus sign and the other with a minus sign. The + button increases brightness and the – button decreases it. Holding down either for about a second will power the sight on and off.
SIG Sauer Romeo 5 Review — Conclusion
All in all, I'm impressed with the quality of this sight and have no regrets about buying two of them. It works as advertised, the fit and finish are top-notch, and it seems rugged enough to rely upon.
I would recommend it without hesitation to anyone looking for an affordable red dot sight.