Pistol caliber carbines (PCCs) have become increasingly popular. When Sig Sauer launched the MPX K in 2020 it was no surprise that people loved to run it—and they still do. After all, it has the Sig Sauer name to back it and some amazing aesthetics, not to mention its overall performance. In this video review, Aaron Cowan of Sage Dynamics takes a hands-on look at the SIG MPX K, giving you his opinion of the 9mm PCC.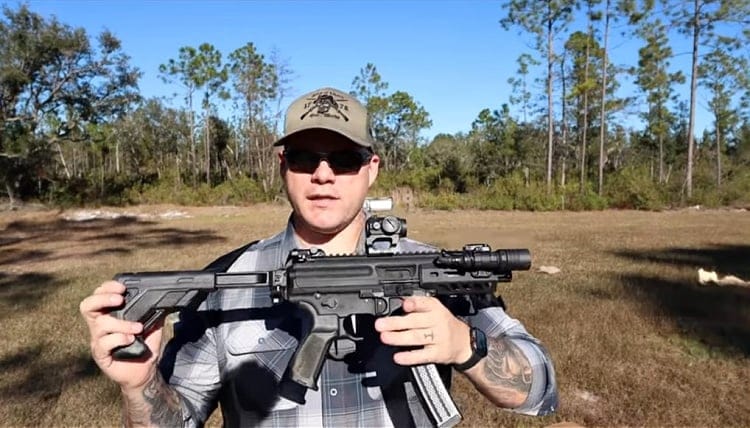 The Review Process
Aaron Cowan puts this PCC through a 2,000-round test, 500 rounds of which are a "burndown test." He states the trigger and barrel had no problem with the rapid-fire test, which is always a very good sign. There were no failures to feed. Cowan does state the PCC is a bit more uncomfortable to shoot at that rate for an extended period due in part to the short barrel length and shape of the stock. Of course, the average shooter isn't going to undergo this type of sustained fire with their Sig MPX K.
Regarding the Timney trigger and muzzle device, Cowan had this to say:
"The Timney trigger is probably my favorite feature about the gun. It's a straight bow profile, single-stage [trigger]. It's got a really clean pull and a really quick re-set which allows you to run this gun as quickly as you can get the reticle back.
"What I gained in some of the recoil-pulse management you get from the short-stroke piston, I lose because of the barrel, I found. I'm using their OEM muzzle device because I can't just readily throw another muzzle device on it… I can't, [not] without some sort of special-fangled adapter or special-order parts, because of the left-hand thread metric. Why they didn't go with 1/2×28 like the rest of the freedom-loving PCC world – especially the 9mm variety – I have no idea."
Check out the video to find out what else Cowan had to say about the Sig MPX K 9mm PCC.
So what does Sig Sauer Say?
Sig posted the following details about their PCC on their website:
"The choice of professionals worldwide, the MPX K offers a closed bolt gas piston system that is ultra-reliable and durable. As with all MPX, the K is modular allowing for multiple handguard and barrel lengths and is ready to go for suppressor use. For 2019, the K now features the Sig PCB folding brace which allows the K to fold into an ultra-compact size and be operable in the folded position. The K also features an updated M-Lok handguard which is available as accessories in multiple lengths for suppressor coverage. Finally, the K is upgraded with the ultra-smooth, ultra-fast Timney Trigger."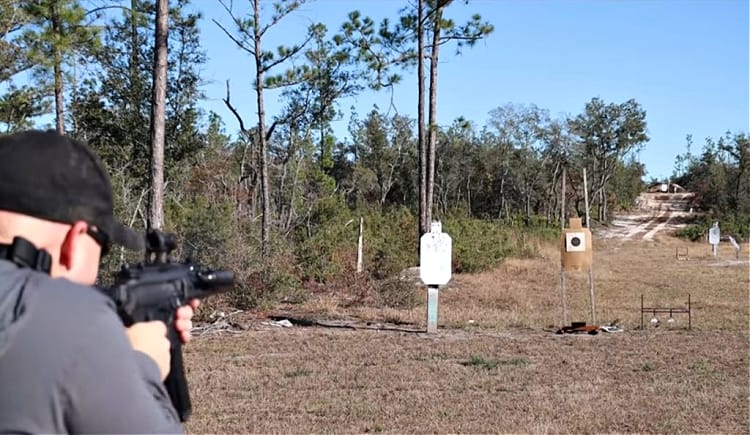 Timney Triggers designs and manufactures high-quality triggers for a wide variety of platforms. They're well-known for their smooth pull, glass-rod crisp break, and short re-set. In the world of aftermarket parts, Timney is the gold standard, so it's nice to see a Timney in a factory gun.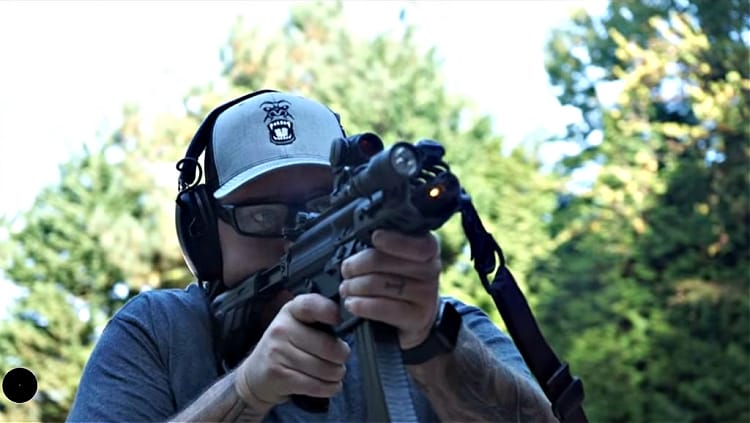 Bottom Line
Whether or not the Sig MPX K is for you is going to be a matter of tastes and needs. PCCs are great for many things, including:
CQB (Close Quarters Battle)
Close-quarters in home-defense situations
Competition
Target practice
Truck guns
Closer-range varmint hunting
The Sig MPX K is a quality carbine from a reliable, well-respected manufacturer. If you're looking for a 9mm PCC, check it out, and if you're not, you still might want to take a closer look just in case.
Sig MPX K Specifications
Caliber: 9x19mm
Action: Semi-automatic
Operating system: Gas Piston
Overall length: 22.25 inches
Overall width: 2.4 inches
Height: 8.0 inches
Weight: 5.0 pounds, empty
Threads: M13.5x1mm
Accessory rail: M-LOK
Barrel length: 4.5 inches
Barrel material: Cold hammer forged carbon steel
Twist rate: 1:10
Forend type: Alloy
Grip type: Polymer
Receiver finish: Hard coat anodized
Trigger: Timney Triggers Single Stage
Magazines: (1) 30-round magazine