When the movie "Lone Survivor" came out in 2013, it wasn't just about entertainment, it was about relaying a real-life story of sacrifice and brotherhood. The movie's based on Operation Red Wings, a mission involving four Navy SEALs that took place in June of 2005 and resulted in significant loss of life. And while the movie did educate some people, it also depicted a number of guns, and there was and is understandable interest in those firearms. Here's our list of guns used in the movie "Lone Survivor" along with a reminder to never forget the men who gave their lives for our country during that mission.
Mk 12 Mod 1 SPR (Matt Axelson)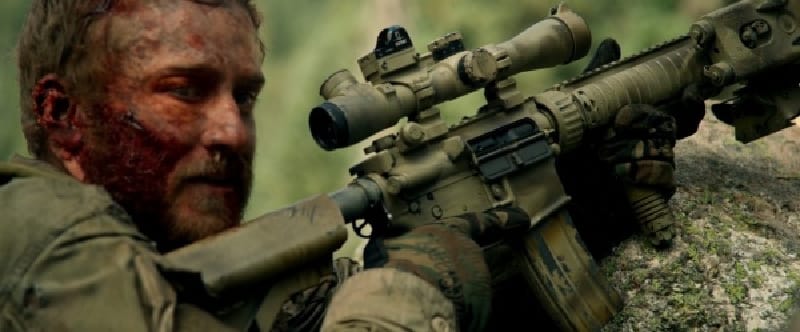 The Mk 12 Mod 1 SPR makes a lengthy appearance in the hands of Ben Foster, who portrays the late Matt Axelson. Every gun use by the men portraying service members could be deemed heroic, famous, or otherwise important, but there's something specific worth mentioning about the use of Axe's rifle.
Marcus Luttrell, who is quite literally the Lone Survivor, had a hand in the making of the movie, so although it isn't precisely accurate, it's relatively close. During the firefight where Matt Axelson was killed, the movie shows him continuing to fight even after having been shot in the head. It's his Mk 12 Mod 1 SPR, with some mods, he's wielding in that scene. Some viewers probably watch that part and feel it's highly unlikely Axe could get shot in the head, have his eyes fill with blood, and continue firing. Hollywood dramatics, they say. Here's the thing: according to Marcus Luttrell, that's exactly what happened.
For the most part, the rifle Axe is shown using in the movie is accurate. He also had a handgun, as did all the men. Petty Officer Second Class Matthew "Axe" Axelson was killed in combat on Jun 28, 2005.
FN M240D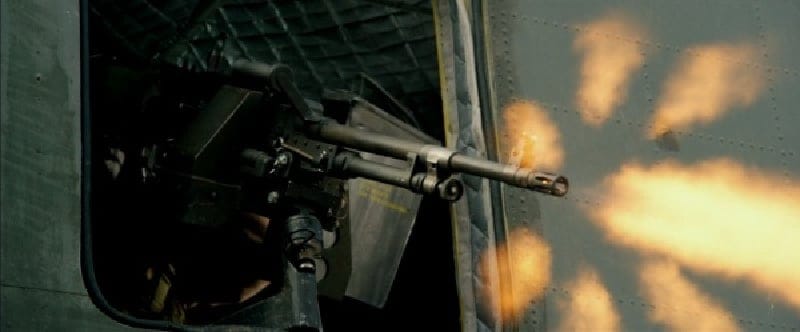 This one might seem to be a random add, but the FN M240D shown mounted to a few helicopters in the movie is worth a mention (specifically, this is a machine gun mounted to Chinooks). While helicopters might not seem as relevant as the firefight that took place on the ground, they definitely are. A rescue attempt was made during Operation Red Wings, and the Chinook packed with men was shot down by a terrorist with an RPG-7. So this addition isn't really about the gun, it's about the men who gave their lives trying to save the SEALs on the ground.
Sixteen men were killed when the helicopter was shot down by the RPG:
SOC Jacques Fontan
SOCS Daniel R. Healy
LCDR Erik Kristensen
SO1 Jeffrey Lucas
LT Michael McGreevy, Jr.
SO2 James Suh
SO1 Jeffrey Taylor
SO2 Shane Patton
SSG Shamus Goare
CW3 Corey Goodnature
SGT Kip Jacoby
SFC Marcus Muralles
MSG James Ponder III
MAJ Stephen Reich
SFC Michael Russell
CW4 Chris Scherkenbach
M203A1 Grenade Launcher (Mike Murphy)
An M203A1 Grenade Launcher is mounted to Mike Murphy's gun in the movie. This grenade launcher is breech loaded and designed to fit to the rifle. It fires a single 40mm grenade. The grenades themselves are carried in a pouch as part of the user's kit. In "Lone Survivor," Murph is shown firing his grenade launcher during the battle with the Taliban.
The movie shows Murph's heroism in multiple instances including the way he pushed himself to high ground to get a call for help through on a satellite phone, even knowing that very act would mean his death. He was shot more than 14 times and dropped the phone, only to pick it back up to finish the call.
The late Mike Murphy has been remembered in many ways including the creation of The Murph Challenge, which is a tough test of physical and mental toughness. It takes place every year and the proceeds go to the LT. Michael P. Murphy Memorial Scholarship Foundation. LT. Michael "Murph" Murphy was killed in combat on June 28, 2005.
M67 Fragmentation Hand Grenade (Marcus Luttrell)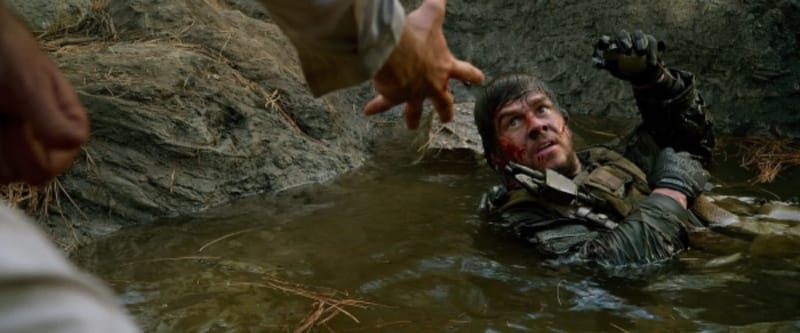 Marcus Luttrell, who was the only SEAL to survive, is played in the movie by Mark Wahlberg. There's a scene at the end of the main firefight where Marcus has fallen down the mountain and broken his back in several places. He slides into a creek, and when someone who could be friend or foe approaches him, the Marcus in the movie threatens the man with an M67 Fragmentation Hand Grenade.
In the movie, it's a dramatic scene and does fit the moment. Reality was a bit different, although the only major difference is really the whole threatening with a grenade thing. Marcus really did get blown off the side of the mountain by the Taliban, did break his back, and did fall into a creek/river.
Sadly, Marcus Luttrell is the only man who survived that day. He's pretty awesome, and a badass, but the events of that day will haunt him the rest of his life. The fact that he relayed his story and spoke of the incredible bravery of his teammates is a gift. None of us should ever forget Operation Red Wings.
M4A1 With a Grenade Launcher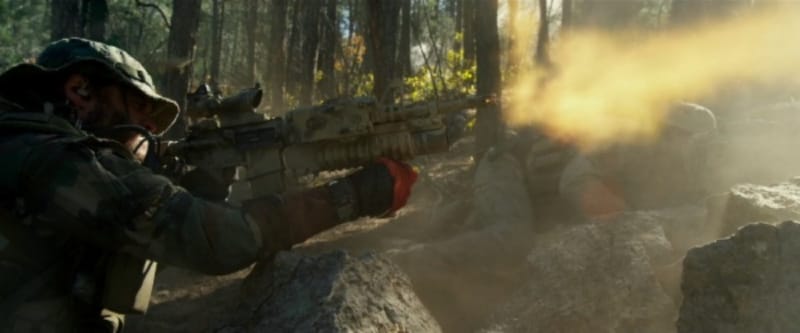 Another rifle shown in the movie is the M4A1. It's used by Danny Dietz, who is played by Emile Hirsch. The M4A1 is the standard weapon for SEALs. It's chambered in 5.56 NATO, has a 14.5-inch barrel, and has a cyclic rate of fire on full-auto of between 700 and 950 rounds per minute.
In the movie, we see Danny Dietz fight courageously even as he's repeatedly shot. When Marcus Luttrell tried to drag him to a safer location during the fight, Danny continued laying down cover fire and fighting while he was pulled backward, horribly injured, over the rock and shale. This was repeated as Marcus tried to drag and carry Danny down the mountain. No matter what, Danny was always in the fight.
Navy Petty Officer 2nd Class Danny Dietz was killed in combat on June 28, 2005.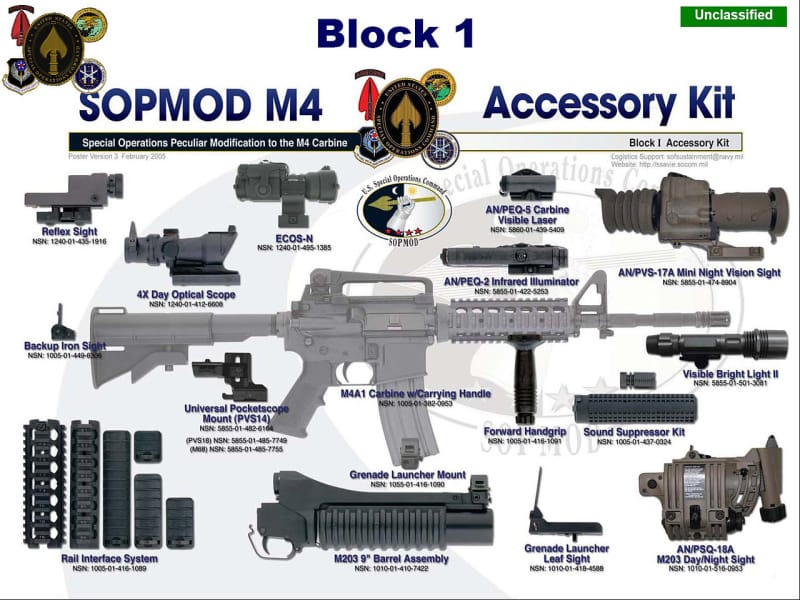 There's no denying the stunning acts of courage that took place that day almost two decades ago. A lot of different guns are shown in the movie and if you're wondering where the AKs and RPGs used by members of the Taliban are, well, it may be a movie, but personally, I'd rather focus on our own men.
If you've never seen "Lone Survivor," it's well worth watching just as the book is worth taking the time to read. If you have seen it, tell us what moment stuck with you in the comments section below.