I have a Springfield M1 Tanker headed my way, as well as about half the pieces needed for a pretty good AR build. Though I don't know exactly what I'm going to do with them yet, I do intend to turn them both into "art guns" of the sort that Frank Woods has been talking about. I'm starting these projects knowing full well that mine won't be as good as his (because, well, I'm not an idiot savant a really damn talented and extraordinarily imaginative gun guy like he is). However, I am enjoying the research and inspiration part. It was in the pursuit of bespoke or custom wood grips, AR 15 wood furniture, and small business-made accessories that I stumbled across some very impressive craftsmen on social media.
So I figured I'd share.
AR 15 Wood Furniture
We'll be looking at two artisans today. Their companies are called Blackwood Trading Company and Indignant Arms. Both produce aesthetically appealing accessories for the AR 15 and other platforms. This post is to show you want they can do, and how they do it — from a craftsmanship perspective. It's not intended to be a functional review. I haven't had any of their weapons on the range or in training…in fact, I haven't even had their wood in my hands. But I'm gonna.
*snicker*
Blackwood Trading Company
The Blackwood Trading Company is headquartered in Gallatin, Tennessee (the Reader's Digest "Nicest Place in America" for 2017!). Describing themselves as a "…veteran-owned and operated business specializing in firearm gear and accessories," Blackwood Trading produces a number of things that'll church up an AR15 or other weapon — think pistol grips, buttstocks, rail covers, wall mounts, and similar items.
Note: all of the following images were pulled from the Blackwood Trading Company's various social media sites.
Blackwood has a number of different custom wood grips, including the "Commander", "Kodachi", and "1911" styles (and probably more).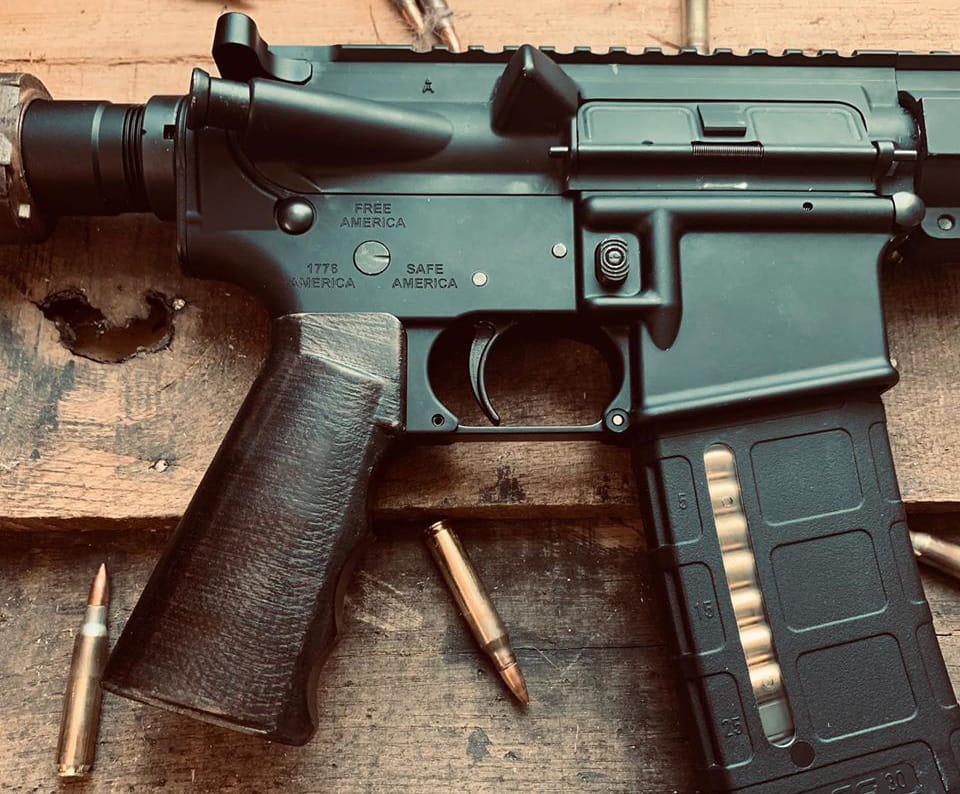 They also produce rail covers and other accessories.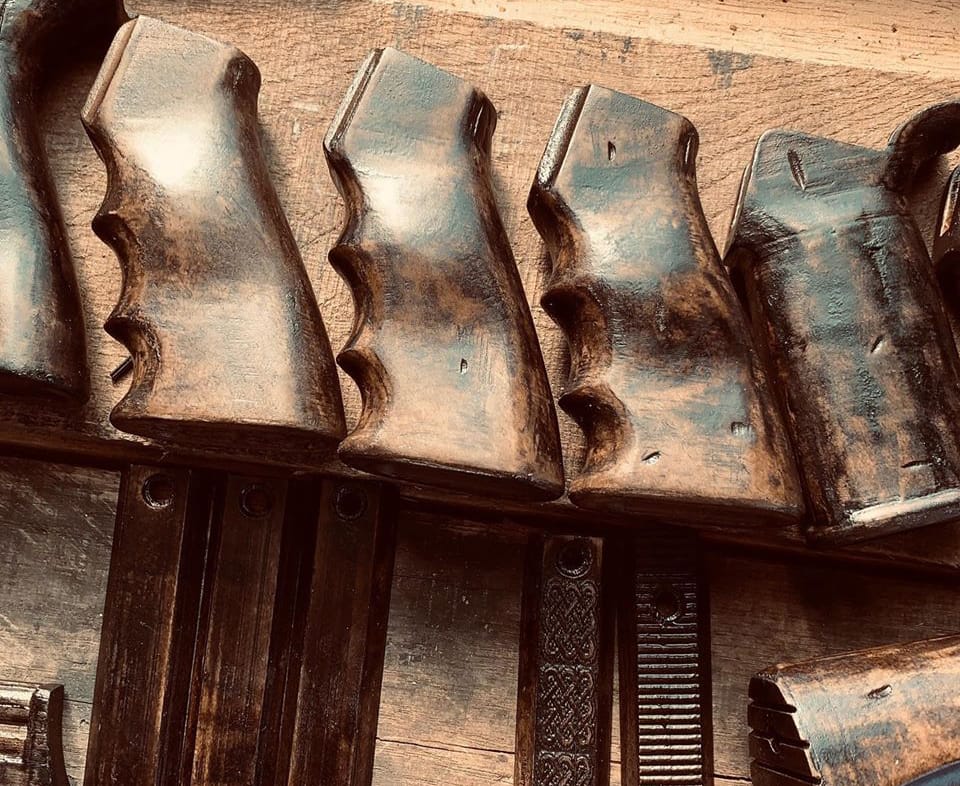 If you like what you see here and want to check 'em out further (and to support a Veterpreneurial small business), you can find 'em on their website, Blackwood Trading Co. Connect with 'em on Facebook, /BlackwoodTradingCompany/, or follow on IG, @blackwood_trading_co.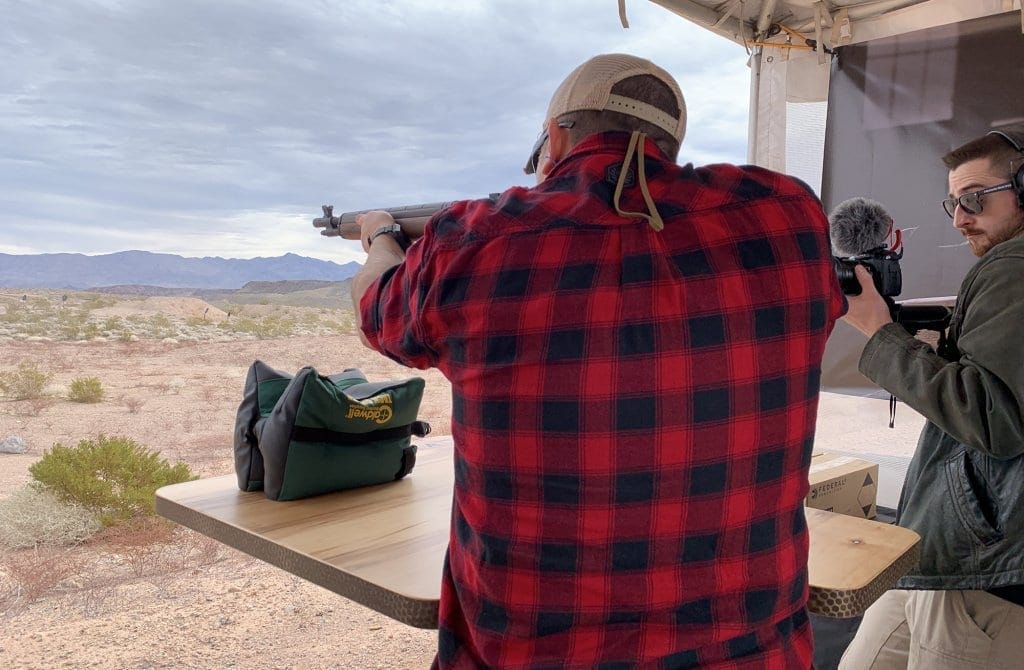 Indignant Arms
Indignant Arms is the handiwork of Kelly Kramer, located in Washtenaw County, Michigan, near Dexter (go Dreadnaughts). Indignant Arms is also a source of wood and wood-accented AR 15 products, with pistol grips, vertical fore-grips, and other accessories made with Cocobolo, Indian Ebony, Walnut, Birdseye Maple, Charry, and other woods. They've been in operation since 2016.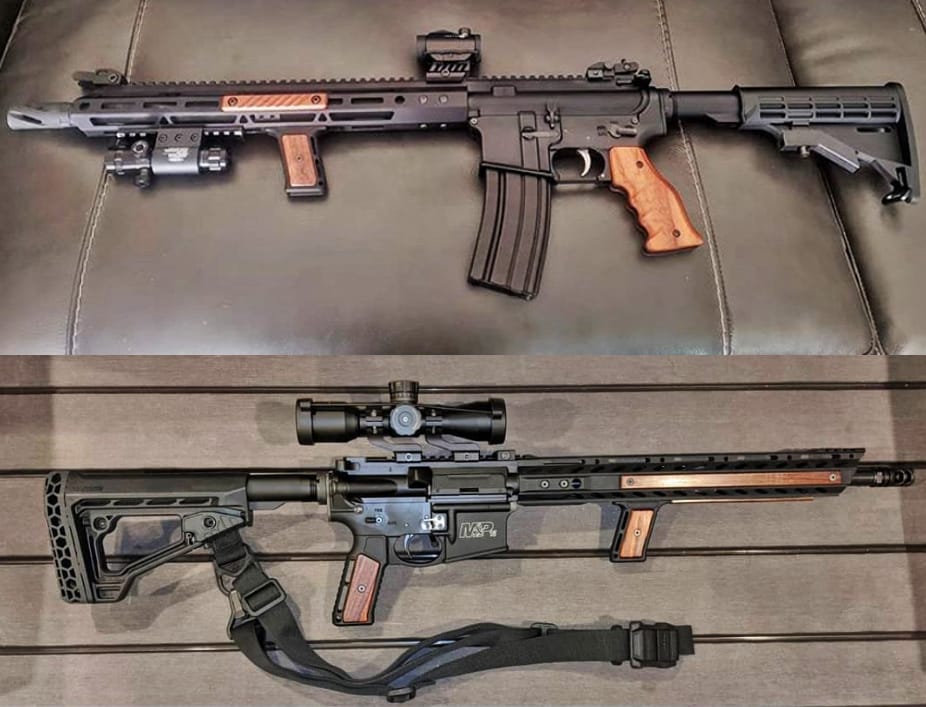 Kramer says,
"As the owner of Indignant Arms LLC, I would like to set two standards for the firearm industry. 1) A standard of extreme precision through painstakingly careful craftsmanship at an affordable price for firearm parts. 2) High-quality luxury firearms that don't demand but rather earn a high price, not because of a name brand, but because of the quality of materials and the new creative designs being used."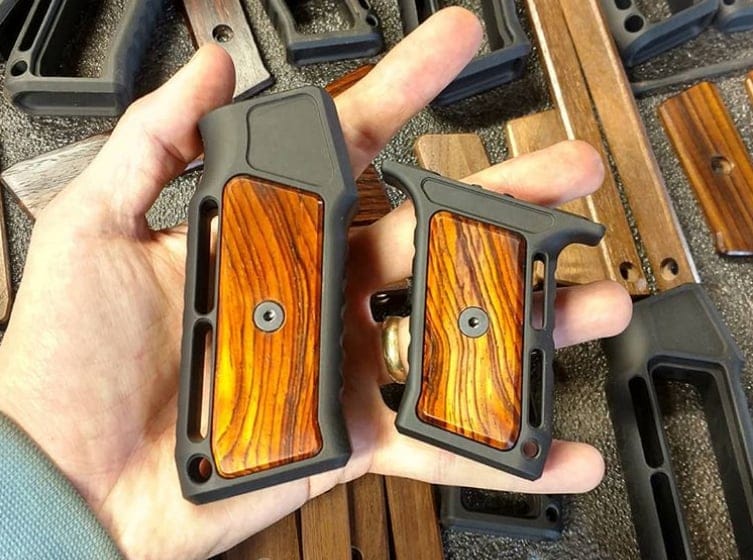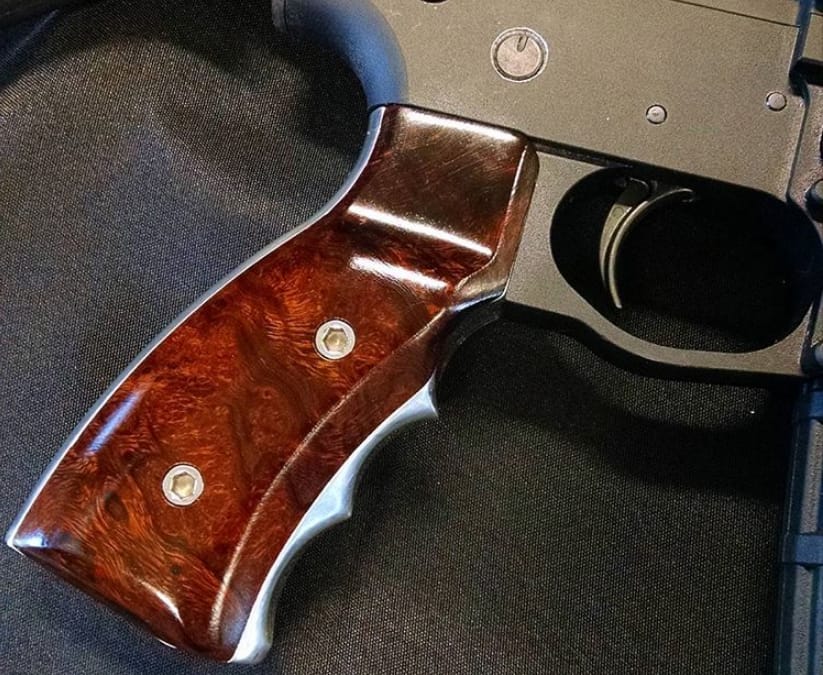 He goes on to say,
"My faith plays the biggest role in my life. As a Christian, not given to any denomination, but simply a Bible believer. By God's grace, I will speak of his mercies all the days of my life."
If you're interested in outfitting one of your blasters with some Indignant Arms' work (or are looking for a gift suitable for a certain upcoming holiday…), check out Indignant Arms; online at IndignantArms.com and on Facebook, /IndignantArms/. You can also follow 'em on IG, @indignant.arms.