Bad Element Company has recently released a single-round AK magazine that doubles as a keychain/bottle opener. They are basically taking their cut-down magazine service an extra step and cutting the ak mags down to only hold one round. The bottle opening feature is actually a characteristic inherent in AK magazines. AK47 mags were originally designed to be made of steel. The steel feed lips are spaced just right to act as a bottle opener.
As I mentioned above, Bad Element Company offers a cut down service for AK magazines. So you can get AK mags in 20-, 15r-, or 10-round capacities. Or if you want something different they can make it happen.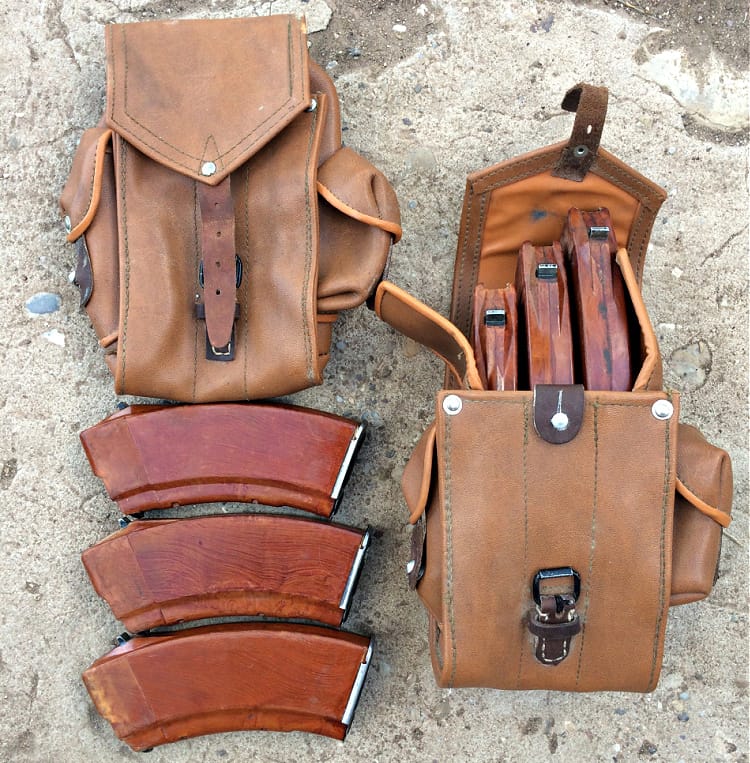 A more interesting customization they provide is cutting windows into the AK magazines so you can see how many rounds you have. Below you can see a triangle and hashmarks engraved into the magazine body. This is an additional modification. It is a round capacity indicator.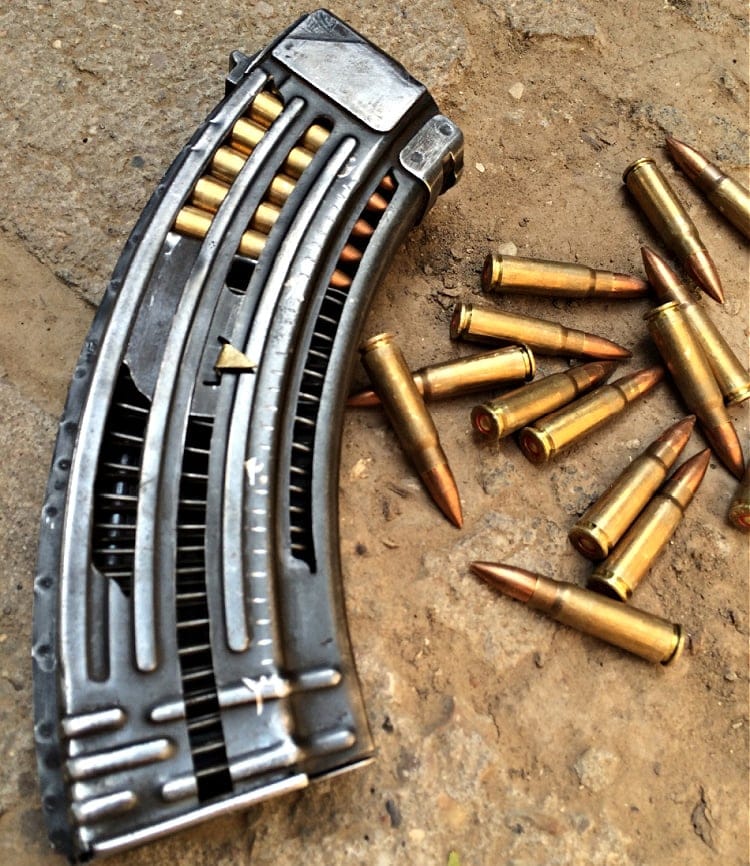 Here is another version with a little more aesthetic styling.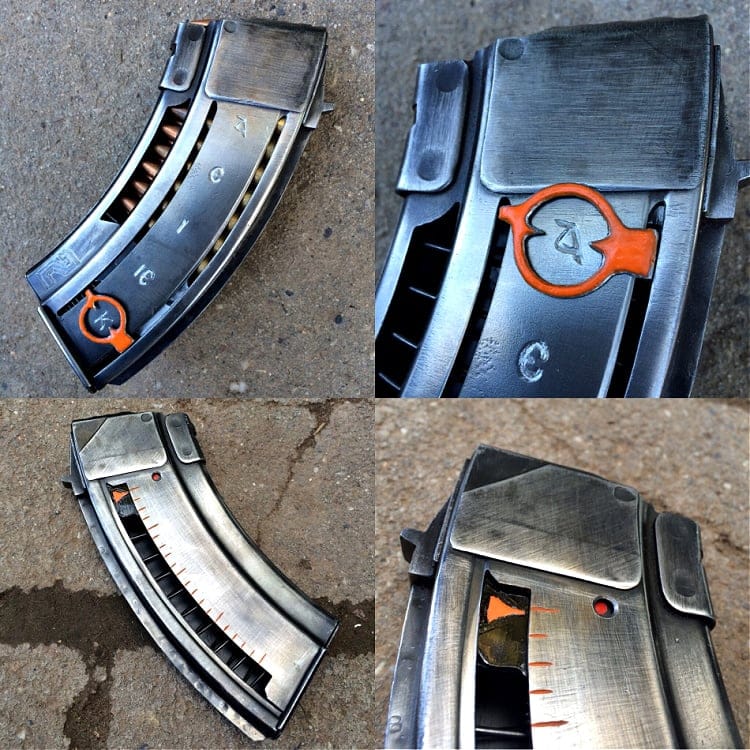 Their Analog Gauge Magazine costs $69.99 for a standard version. The circle indicator or tanker version costs $99.99. I think this includes the magazines.
From what I have seen on their website, it looks like they only modify metal magazines and not polymer ones like the Magpul PMAGs.
Some of their services are rather inexpensive, though. Window cuts in a mag are only $20 for the conversion. Their single round magazine is sold for $25 and their cut down magazines are $30.
On top of box magazine customization, they can also limit magazines for those in states that have magazine capacity restrictions. They offer riveting services for your standard AK mags and even the 75 round drums.
If you are interested in having your metal AK mags modified check them out at BadElementCo.