Steph Martz is a Veteran of the full time MNARNG force as a Small Arms Repairer and worked to bolster their marksmanship team. Mainly a technical writer and gunsmith within the Federal world she comes with many armorer classes under her belt such as KAC, Glock, every FN weapon in the book, and Small Arms Weapons Expert (SAWE). So, sorry to bore you with the knowledge that actually make firearms shoot. Currently heavily into the long range world she competes in National Rifle League Hunter and various Gas Gun Precision Series.
Armorer Wrenches on the Market
There's a ton of tools available if you want to work on your AR, but some are better than others. Let's discuss armorer wrenches on the market, the pros and cons of each, and some tips and tricks to basic armorer tasks.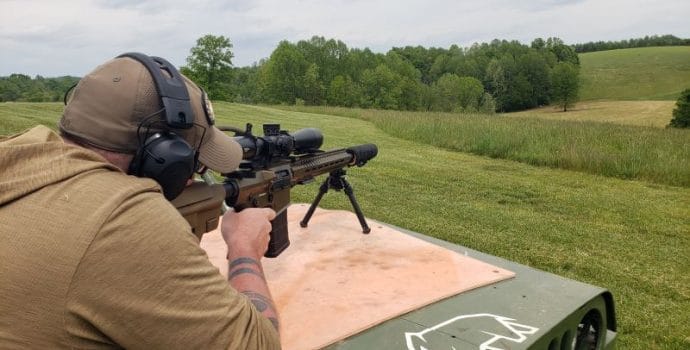 Top AR-15 Lower Receiver Upgrades: Not Needed, But Nice to Have
The AR-15 platform is a platform that allows users to really optimize and upgrade their builds as they please. While the standard platform is practical and trustworthy, there are upgrades out there that can make simple tasks such as throwing the selector or reloading a magazine, quicker and easier. Many of these upgrades can also be installed at home with a little bit of knowledge and tools.
Why a Tripod is an Essential Piece of Shooting Equipment
Whether your interests are in multi-gun matches, hunting, precision rifle field matches, or helping out at firearms classes, tripods are a great investment. One tripod can serve multiple purposes no matter where your interests lie.
Practical firearms classes are a great way to test your firearm and equipment. Check out these gear recommendations if an AK course is in your future.
The Reasoning Behind Flared Magwells
A way to reload faster, doesn't cost a fortune, doesn't wear out, and is easy to install at home? Seems like a no-brainer to me. Let's talk about flared magwells!
Getting Holdover Data for Your LPVO
LPVOs enable users to hold over on their reticle, and getting true data on specific ammo, gun, and scope makes a very big difference. Try this exercise to get holdover data for center impacts.