The Sig P365 redefined the way those of us who carry concealed handguns think about capacity. The old perception that a compact size was synonymous with a decrease in capacity went out the window. While most of the popular single stacks were capacity-challenged, the P365 was not. And now Sig is making extended P365 mags.
The new magazines will boost the capacity of the 9mm to 15 rounds. This will, of course, require a grip extension in order to make it feel as comfortable as it would with the 10 round or 12 round mags.
The question now, for P365 owners, is which mag is right for EDC? The 15 round mag is longer, but not by much. Can you conceal it as easily, or is this your spare mag?
These new magazines will be made of steel and will have polymer baseplates. The overall length of the grip won't be extended too far, either, as the mag uses a staggered stacking pattern instead of a traditional single-stack design. The 4.3″ height will extend to 5.5″. Not bad.
The practical side of the extended P365 mags
These will be ideal for range time, when you're really dialed in on the fundamentals of marksmanship, but should also be practical for concealed carry for those with the ability to cover them up. And for those who use a P365 for use in the home, or OWB carry, this should be a logical addition to the package. The addition to the capacity is only one reason; the addition to the size of the grip would make the gun even more ergonomic.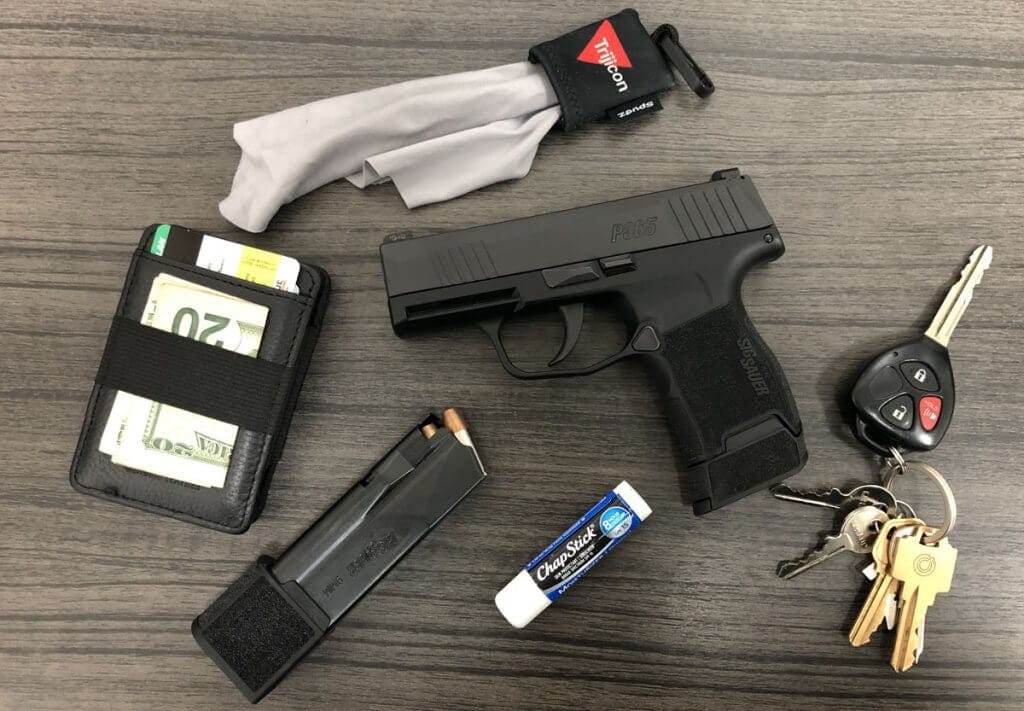 This new mag may just change the way folks feel about the single-stacks. GLOCK, and others, continue to innovate around the single-stack magazine. The results have been great guns that work exceptionally well and are incredibly easy to conceal. Those who look critically at all of the available compacts, though, see guns with excellent capacity that are, literally, fractions of an inch wider than the single-stacks.
This extension for the P365 mags now puts it in the same category as the GLOCK 19. For Sig fans, that's a big win. For those who feel like every fraction of an inch counts, this is big win. Either way, the P365 already has a legion of loyal followers. Now they will be even more prepared.