LaRue Ultimate Upper Kit — Build Your Own LaRue AR For Under $900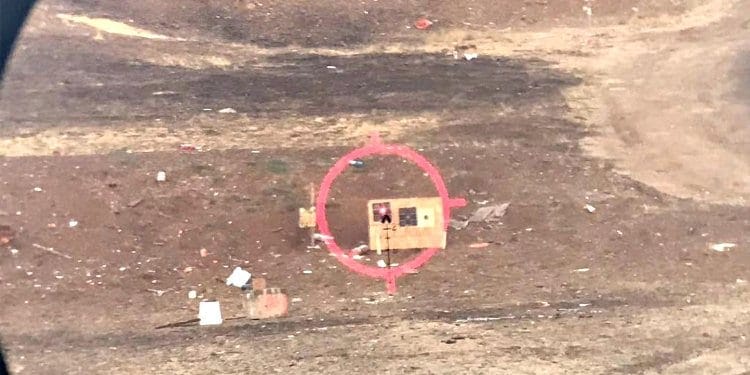 LaRue Tactical rifles are, in my opinion, some of the best built ARs in the industry. Their attention to detail and tolerances are set to a ridiculous degree and Mark LaRue guarantees sub-MOA performance from each one. But Larue Tactical rifles are over $2,000 dollars. What if I told you that you can get a brand new LaRue Tactical for under $1,000? Enter the Larue Tactical Ultimate Upper Kit.
What makes up a LaRue Tactical AR-15 and its inherent accuracy? It is mostly the upper receiver and barrel setup.  The LaRue Tactical Ultimate Upper Kit comes shipped in a closed-cell foam in a box like this below.
This article was originally written in October 2018.
What's in the box?
Inside you have everything you need to build your own LaRue Tactical AR except for one key component: the Lower Receiver. Since the Lower Receiver is the serialized portion recognized by the BATFE as the "Firearm," everything that comes in the LaRue Tactical Ultimate Upper Kit is NOT a firearm and can be shipped directly to your house.
Inside the box, you get what looks like a lower receiver, but it is not. The Tactical Action Chassis (TAC) holds the LaRue trigger for shipping.
Actually the Larue TAC is a cool piece of kit. You can attach any AR-15 grip and install almost any trigger into it and it will allow you to function-test a trigger. The holes in the side allow you to see the sear engagement. I picked up a TAC last year and used it to show how a Franklin Armory Binary Trigger works.
So aside from getting a LaRue MBT-2S trigger, the Ultimate Upper Kit provides everything you need to build a LaRue rifle except for the following:
Tools
Lower Receiver
That means you get the following:
LaRue Stealth 2.0 Upper Receiver (M4 feed ramps) with forward assist and dust cover installed
LaRue Stealth 2.0 Handguard with Barrel Nut and Barrel Nut Wrench
Mil-spec Charging Handle
LaRue Barrel
LaRue LT202 Gas Block and Gas Tube
Mil-spec Bolt Carrier Group
LaRue Tranquilo Muzzle Brake
LaRue RAT Stock with RAT Rod Kit
Index Clips
LaRue LT629 Receiver Extension Tube, Castle Nut, Latch Plate, Carbine Spring and Buffer
LaRue LT-TAC Trigger Action Chassis with APEG grip, safety, and LTMBT-2S Trigger installed
Lower Parts Kit (all remaining springs, pins, and detents to complete out your stripped lower)
You also get their famous Dillo Dust dry rub seasoning. It is delicious on salmon steaks.
Building The LaRue Ultimate Upper Kit
If you have built your own AR-15, this will be a breeze. For those who have not built an AR before, do not fret. It is easier than IKEA furniture. Go watch some YouTube videos on AR-15 building to get yourself acquainted. Having the right tools helps make the job much easier.
Helpful Tools
If you have a complete AR-15 Lower already, that eliminates the most challenging aspect of building an AR-15. Installing the bolt catch roll pin is a bit of a pain in the rear, but it is easier if you have the right tools and have done it before. I prefer to use a set of Wheeler Delta pin punches. They are a pair of punches designed to help install takedown pin detents and bolt catch roll pins.
Something else that helps is a bench vice and vice block. I end up using an old beat up 30 rd polymer AR magazine since I don't do a lot of work on lower receivers. I do recommend getting a splined barrel rod for working on your upper receiver — mine is a Kley-Zion Barrel Spline Socket Rod. The rod is splined to interface with the star chamber of the barrel. This way when you need to torque a muzzle device, you are not twisting on the upper receiver.
Install the Barrel Nut
The barrel comes shipped with the gas tube already installed into the gas block and the gas block is installed on the barrel. What is not installed is the barrel nut. This is a minor inconvenience. I am not sure why they didn't just slide the barrel nut over the barrel before they attached the gas block. The barrel comes shipped with a Delrin end cap. This end cap is threaded and has a protrusion designed to house and protect the gas tube. This allows you to store and transport a complete barrel assembly. Just tighten the barrel nut onto the end cap to hold it in place.
Going back to the barrel nut, you need to remove the gas block in order to slide it on. Normally, removing and reinstalling a gas block is a bit of a pain since the alignment of the gas block is crucial to the operation of the direct impingement system. The problem is that the interface of the gas block is a round cylinder and there is nothing to index the gas block other than trial and error. Sure you can look down the barrel and eyeball the gas block but it is still guesswork.
What LaRue did is make this process almost idiot-proof. They machine detents into the barrel that coincide with the set screw holes of the gas block. So when you reinstall the gas block you just slide it back onto the barrel and look through the screw holes to line up the detents. Then screw in the set screws.
Install the Barrel and Gas Tube
Now it is time to install the barrel into the upper receiver. You need to remove the handguard from the upper receiver. You need a Torx wrench to remove the four screws that hold the handguard to the upper.
Interestingly, the handguard is truly free-floating since it is attached to the upper receiver. It does not touch the barrel or the barrel nut at all. Traditional free float handguards clamp onto a proprietary barrel nut and one can argue this could affect the barrel.
Once the handguard is removed, guide the gas tube into the hole and slide the barrel back into the upper receiver. The index pin at the 12 o'clock position on the barrel extension will align with a corresponding notch in the receiver threads.
The LaRue Ultimate Upper Kit does come with a proprietary barrel nut wrench and you need to use a torque wrench to tighten the barrel nut to 50 ft-lbs. In case you forget, the wrench has the pertinent info laser-etched into it.  The other end is what you will need to attach the Tranquillo Muzzle Brake.
RAT Stock
The LaRue Ultimate Upper Kit comes with a fully loaded RAT Stock which has a lot of hidden features that you should be aware of. It comes with a numbered buffer tube and the cleaning rod kit hidden in the stock.
This knob is what locks the stock detent. In the vertical position, you can pull the two-stage ring pull and release the stock from the buffer tube.
Rotate the knob 90 degrees to limits the ring pull so you can adjust the stock length of pull but not remove it from the buffer tube.
The RAT stock has a built-in sling loop and QD sockets. On other stocks, like the Magpul stocks, you have to buy the QD socket separately.
The rubber butt pad is textured and there is a small detent you can push to slide the butt pad down to reveal the cleaning kit rods.
Once you have removed the butt pad you use a small tool or bullet to push these black circles to help push the cleaning rod storage out of the stock.
The black storage rod kits are labeled L and R. Just insert them with the nipple protrusion pointed forwards into their corresponding side compartment.
The butt pad has a threaded hole and acts as a field-expedient handle. The cleaning rod is 24.5″ long when assembled, not including the thickness of the butt pad. This is perfect for helping dislodge stuck cases or possible squib loads.
After you finish installing the barrel and muzzle brake, reinstall the handguard. Then your upper receiver is complete. Install the buffer tube, lower parts kit, and stock to your lower — and now you have a LaRue rifle!
So How Does the LaRue Ultimate Upper Kit Perform?
How well does it hold up to the claim that it is a sub-MOA rifle? I am not the best shooter for groups and I used an EOTech EXPS3 with a UTG 3X magnifier but I was able to shoot a decent 3 shot group with two different types of ammo at 100 yards.
My other groups were not as good, but I think that is more me than the gun and the fact I was using a 3x magnifier with an EOTech. That is not the ideal setup for shooting groups.  But it is what I had at the time.
Here is a video of me shooting the LaRue Ultimate Upper Kit at a steel bottle set out at 395 yards. I was still using my EOTech EXPS3 but I borrowed my friend's 6x Aimpoint magnifier just to make it a little easier.
Here I shoot and hit the same target with the LaRue Ultimate Upper Kit using only night vision and an IR illuminator and IR laser. I stuck 3M reflective tape so the IR illuminator is reflecting and allows me to see where the target is and I can aim accordingly.
More Barrel Options to Choose From
I am very pleased with the LaRue Ultimate Upper Kit. I ordered the 16″ Stealth barrel in 5.56 with the 13″ MLOK handguard. However there are more options and they do not cost any more or less.
Just look at the selection of calibers! I do not even see these calibers listed when ordering one of their barrels separately. I went with the Stealth AR barrel and it is a heavy profile, which I kind of regret this a little as it is quite noticeable when I shoot the LaRue off hand. However, I will use this for longer distance shooting and try to reach out further than 400 yards once I find a range to do so. In that case, I will be bench shooting this so the weight is not an issue.
If you want a running and gunning setup then I would recommend the PredatAR barrel profile. I was tempted by .224 valkyrie but I felt like it would be a waste since the furthest distance I can shoot right now is only 400 yards. Plus I have a 6.5 Creedmoor M1A for shooting long distances. As seen above, I opted for the UDE (Urban Dark Earth) color which adds an additional $99 to the Ultimate Upper Kit. FDE also adds an additional $99 to the base price which will set you back for a total of $891.00. If you get plain black then the kit base price is only $791.
There is an option to have the upper kit assembled and test fired for an additional $200. But if you know what you are doing, you can use that money for magazines. Check out Laruetactical for more information. Yes, they do have a 7.62×51 version of the LaRue Ultimate Upper Kit but it costs a bit more.
California Compliant: we have some stuff for those of you with legal constraints.
Nick Chen: read more of his articles.
Watch and Learn: videos we've curated for some online learning.
Nicholas Chen is a firearm aficionado. Growing up in California, He learned about firearms and hunted with his father growing up in Southern California. Once he moved out to Pennsylvania and then spent a few years in New York State, he learned to truly appreciate firearms and the second amendment. It was in New York State where he became a USPSA competitive shooter and learned about 3Gun. He is an avid fan of running and gunning. Nicholas is a fan of pretty much anything that shoots although the slicked-up race guns are what interests him the most. Having spent time with FFLs and other friends with NFA items he has begun his collection of NFA items and has learned that everything should be suppressed and full auto where possible and legal.