The More I shoot Modern Sporting Rifles, the more I become acutely aware that I hate heavy firearms. Equally as despised by me, are imbalanced ones. Rifles that are either too nose or hind-heavy, just ruin the shooting experience.
A few years ago, before KeyMod and MLok were widespread, every AR-15 was an M4 clone with a heavy-as-all-hell steel quad rail hanging off the end. The majority weren't free-floated, but even those that were still dramatically shifted the gun's balance towards the muzzle.
Don't misunderstand me, the rifles weren't exhausting to shoulder or anything like that, but rather needlessly heavy. This got me started removing every bit of excess weight on my rifles, and pushing towards the old trend of, "less is more". But there was one area I neglected to address: the barrel.
This was because I had been told by everyone who, "knows anything about guns" that heavy barrels are absolutely necessary to maintain accuracy during extended shooting sessions. But then something happened in my life that changed everything. I had the opportunity to fire an old Colt SP1. In particular, this model used a fixed A1-length stock, and a 20-inch, government-profile barrel.
::GASP::
But these are the barrels that warm up after one magazine and quadruple their group size at 100 yards, aren't they?!
Apparently not, since my good friends and I plinked through the majority of an old case of Wolf Ammunition and maintained 2-ish MOA groups mag after mag. This honestly rocked my world, and opened up a whole new league of guns that I could potentially run without worrying about weight. Plus, since the original 55gr 5.56mm round was designed to be most effective when fired from a 20-inch barrel, I finally had a legit reason to buy myself a fixed-stock, M16-ish clone.
After doing some serious research back some 8 years ago, I eventually landed at Bravo Company Manufacturing an all-veteran owned and operated company dedicated to making the toughest, mil-spec AR15 rifles, carbines and pistols possible. This is the sort of company that naturally accrues a huge cult-like following in the same way as Apple – and for good reason.
The guns made by BCM are renowned for being on par with offerings from Colt, Noveske, Daniel Defense and the other big players, but without costing an arm and a leg. Make no mistake, BCM stuff ain't cheap, but it's not priced out of the stratosphere like some of their competitors.
For me, the upper's price tag of a little over $400 seemed a little high at the time, given that I had just gotten my first salaried job. But given how my previous full-sized AR upper was so picky with ammunition that I could only run premium and brass-cased stuff, I wanted something that wouldn't be picky with ammo. So I could at least justify the price by factoring in the reduced cost of ammo.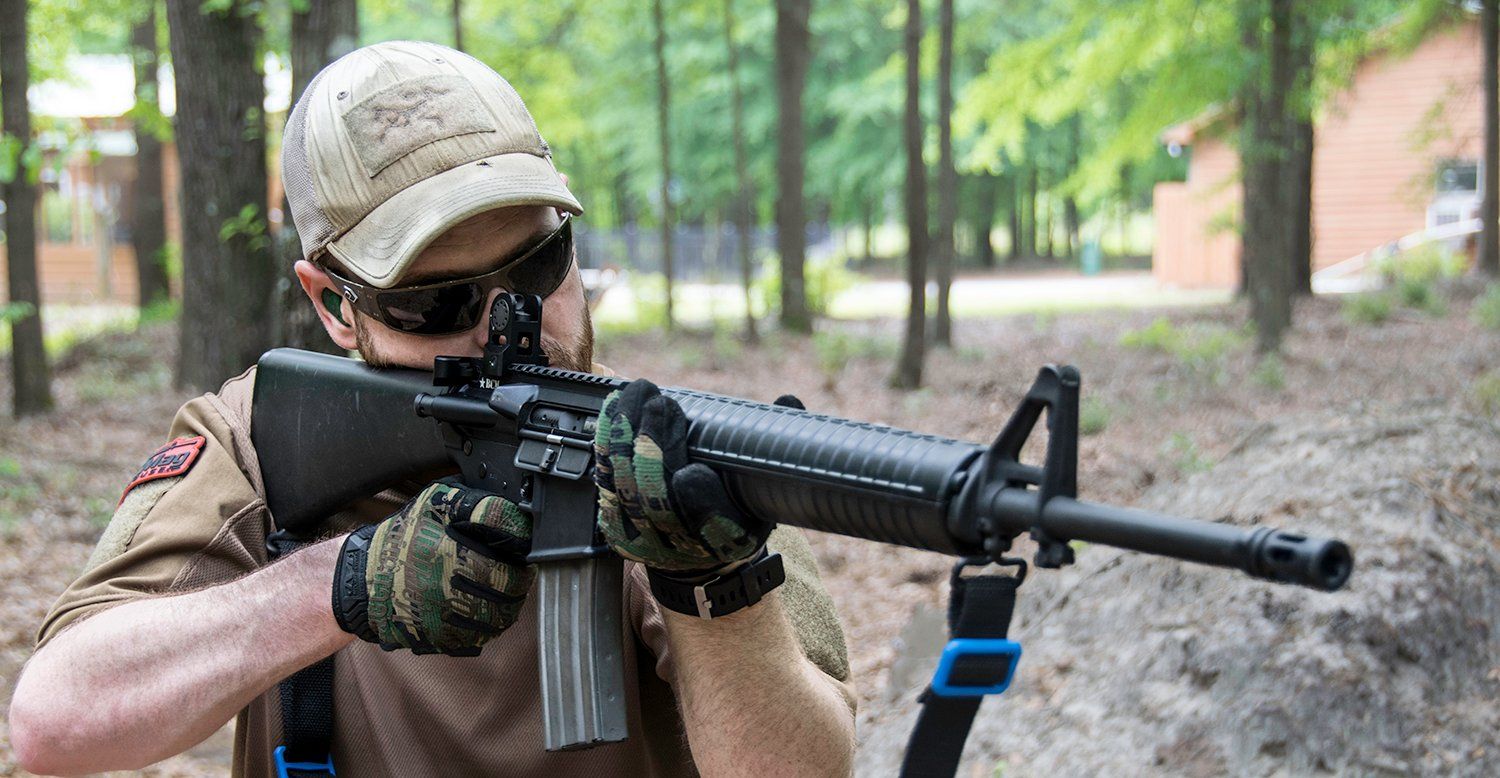 So I bit the bullet and even bought both a bolt carrier group, mil-spec handguards and carry-handle sight for an additional 180 bucks or so, and waited patiently for my new upper to arrive.
Immediately, the quality of the upper is evident. The insides lack any tool marks, the anodizing is clean and even. Upon testing, I found that the upper locked up tight with my PSA lower, Bushmaster lower and even a friend's New Frontier Armory polymer lower.
A few hours later, I had a chance to take my new toy to the range and get her zeroed in.
Before even getting on target, the increased sight radius really helped me get an exact idea of where my rifle was pointed. The front sight post seemed thinner since it was further from the rear aperture sight.
After dialing the rifle in at 25 yards to get an approximate 100 yard battle sight zero, I shifted my aim to the 100 yard paper targets. Firing from the prone position and taking my time to both find my body's natural zero and slow my heart rate, I was able to muster sub-two inch groups at 100 yards. While not exceptional compared to optic-equipped carbines, this level of precision is nothing to scoff at.
My eyesight isn't perfect, so obtaining these sorts of groups is difficult for me using iron sights. But the extra sight radius of the 20-inch barrel, and the soft-shooting nature of a full-sized 5.56 rifle made shooting a breeze.
But I personally wanted to know just how accurate the gun can be without human error bogging it down. So I equipped a Nikon Black Force scope and fired from a rest with both 55gr FMJ and 69gr BTHP – the later of which should play better with the BCM's 1/7 twist rate. These rounds were loaded into a 30-round Lancer Advanced Warfighter Magazine.
The 55gr Winchester ammo shot groups hovering around 1 MOA at both 100 and 200 yards. The 69gr ammo on the other hand was consistently sub MOA – with its smallest group clocking in at 0.79in at 100 yards!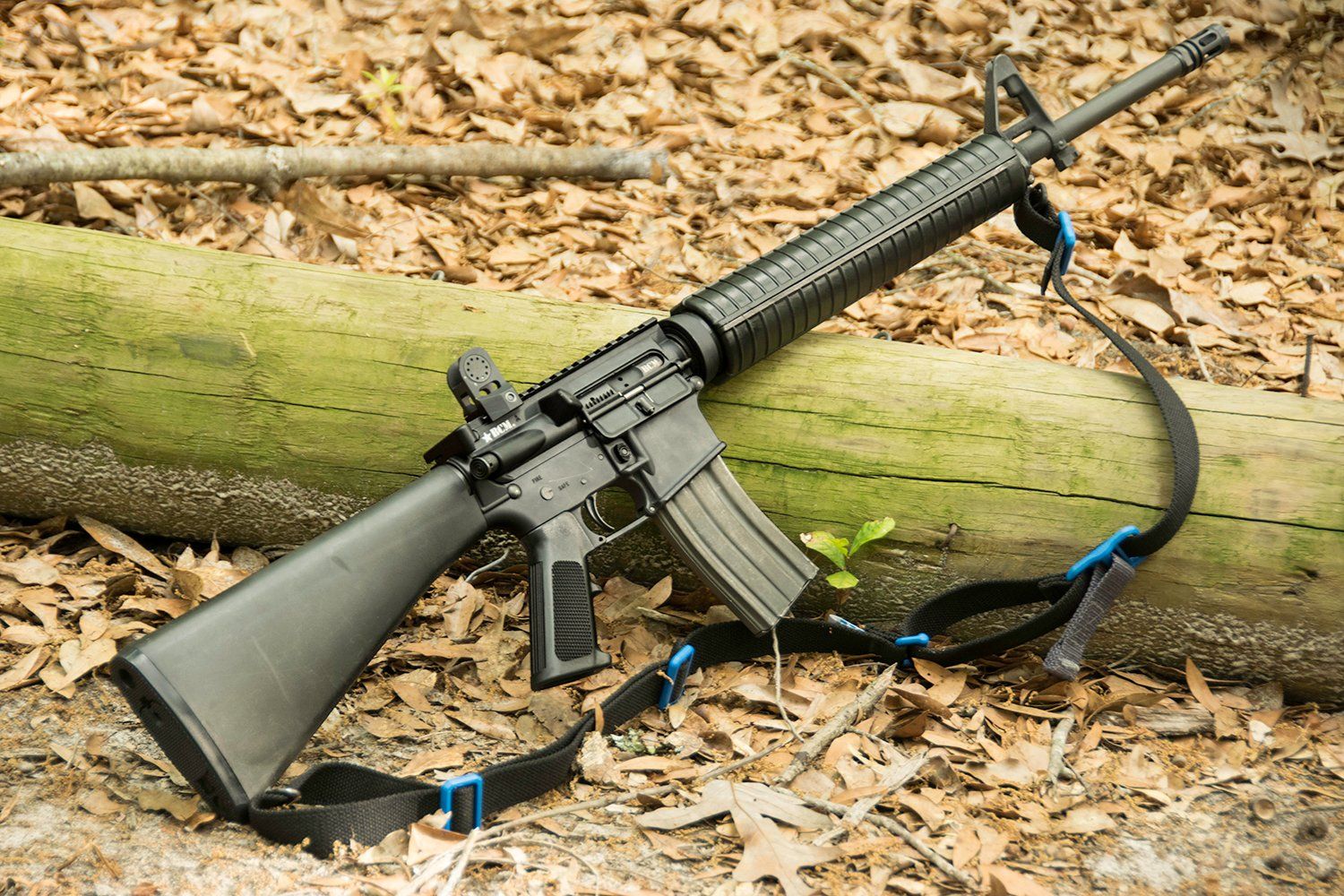 Which brings me to my favorite part about these government profile rifles – weight.
Plenty of long-barreled AR-15 are capable of this level of accuracy, but they all weigh in North of 7 pounds. Some are even up to 12 pounds with a scope and weighted stock. For me, I want my rifle to be accurate enough for mid-range engagements, but light enough that carrying it all day won't throw my back out. Pounds are pain, so I try to cut weight wherever possible, like using polymer Magpul PMAGs or aluminum 20-round magazines. I mean, there's a reason they call huge varmint rifles, "Bench-rest guns". They're designed to be shot from a bench–a bench only a few yards from the shooter's vehicle where they keep their rifle. But if I'm going to carry the thing around all day, or run and gun in competition, I want lightweight.
So for me, the Government profile 20-in AR is a grossly underestimated tool that more shooters should consider if they're looking to both maximize their accuracy and the terminal ballistics of 5.56mm ammunition – but don't want to sling around something that weighs as much as a damn SAW. And as far as these rifles goes, few can hold a candle to BCM's 20 inch, government profile upper.