The Holosun SCS is an interesting evolution of the red dot sight (RDS): SCS stands for Solar Charging Sight, and the name explains exactly what the auto-adjusting pistol optic is about (or most of it anyway).
Holosun Optics explains,
This product brings the next level of our Solar Failsafe system to the red dot user. Being an auto-adjusting only system, it uses multiple sensors to be able to accurately adjust the brightness level of the reticle to the correct setting, even when using flashlights! Furthermore, the system does not require the user to replace batteries. It uses the ambient light not only to power itself but maintains charge to an internal battery for when low-light situations arise.
All this is uniquely fitted in an ultra-low system that is not only compatible with standard height BUIS but is uniquely shaped to direct fit to an existing manufacturer's slide profile and still offer features you expect from Holosun such as M.R.S. (Multi-Reticle System) in a Grade 5 titanium housing.
A solar-powered (well, rechargeable) weapon optic? Maybe not the best choice for people in Utqiaġvik, Alaska (or for any troglobiont anywhere), but for the rest of us? If it works as intended this could be a very significant leap forward in RDS technology — and it might be what's required to change the opinion of those who dislike an auto-adjusting optic.
Here's what we're thinking for specifications. Note: this is currently just speculation based on some information we're seeing on commerce and info pages in other countries.
Holosun SCS-MOS
Reticle: 2 MOA dot – 32MOA Circle dot.
Reticle Color: Red.
Magnification: x1.
Brightness adjustment: +/- button.
Parallax: Without.
Made of Grade 5 Titanium.
Graduation: 1 click = 1 MOA.
Operating temperature: -30°C to +60°C.
IP67 certified red dot.
Window dimensions: L: 20mm, W: 15mm, .
Weight: 37g.
There isn't much to report (from our end) than that, though hopefully, we will soon see full specs and info up at holosun.com.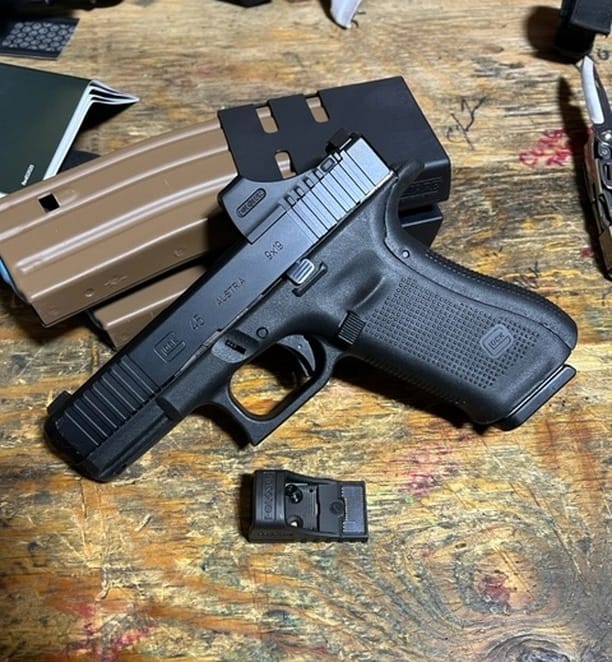 Here's what Aaron Cowan has to say about the HS SCS.
(Note: this is just from a social post, we'll update once he posts his full review.)
Holosun SCS / Sage Dynamics
Ultra low-profile mounting option that is a direct fit for the Glock MOS platform and any OEM footprint Holosun decides to make one for.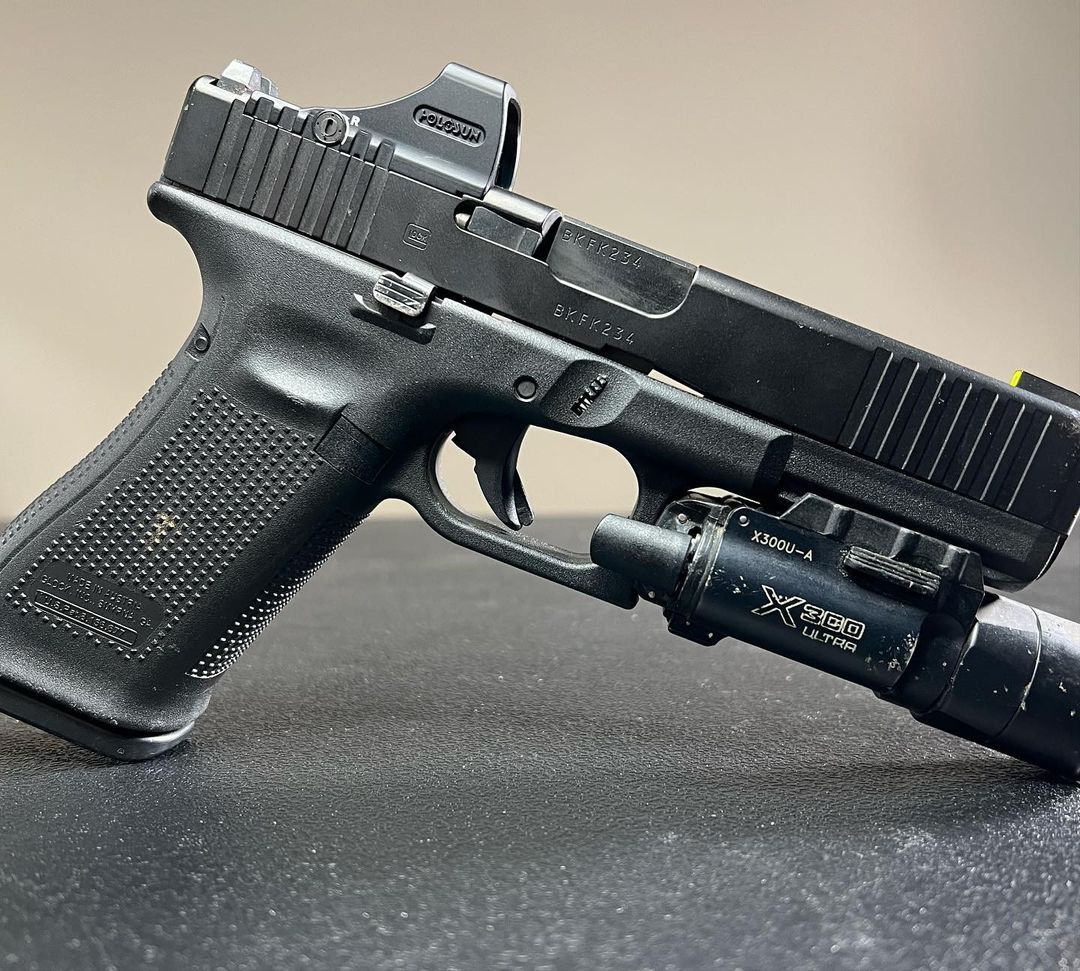 Because the overall height of the optic body is low, standard height sights can be used. The real game-changer here is that the SCS has an internal battery that is recharged anytime the solar cell gets light. Add that to the multiple light sensors as part of the auto-adjust only brightness, and you get the smartest auto-adjust optic on the market.
Low light, no light, and smart enough to adjust for WML and rapid lighting condition changes. As far as battery life goes, I've had an SCS for a year without being able to "kill" the battery, sometimes going a week or more with the optic stored in a safe. Pull it out, it's on, bright, and ready to carry. So yeah, it's pretty neat. As for durability and "duty rated" you'll have to wait for a video drop.

TLDR; it is. Aaron Cowan
We'll provide additional information as we get it.