Knoxville based Tisas, a premium supplier of 1911-style pistols, has expanded the same line of 1911 pistols with the latest version of their popular Tanker model called the Tank Commander. Built using the forged frame and slide their pistols are known for, the Tank Commander is a perfect blend of nostalgic military aesthetics with some subtle modern enhancements that will satisfy both service pistol fans and concealed carry enthusiasts.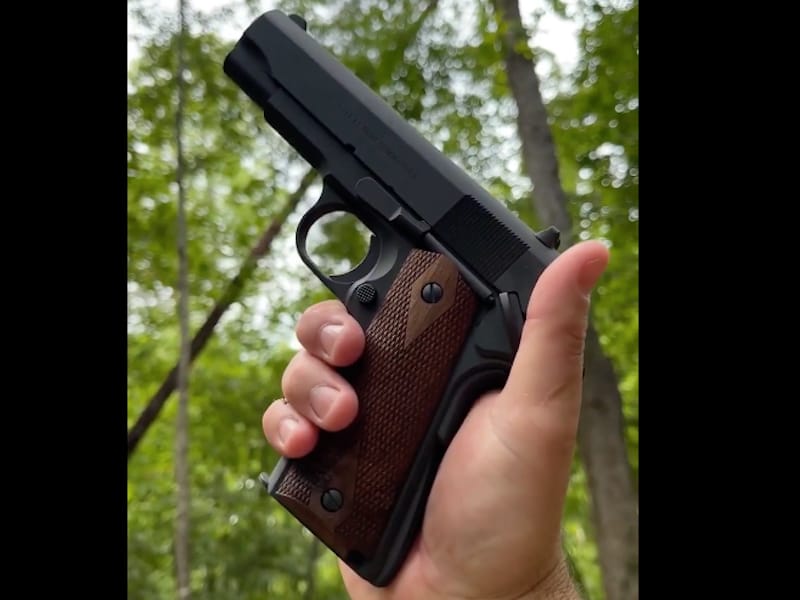 The A1 Tank Commander 1911-style pistol is inspired by the US Military Commander-sized 1911 and is available in either 9mm or .45ACP. It has a US GI style Cerakote finish with walnut grips. The 4.25" barrel sits inside the hammer forged slide all on a full-sized frame. Tisas updated the front and rear sight design to be more in line with current 1911s and has a flat mainspring housing with Series 70 internals.
Features Include
Available in either .45 ACP or 9mm Parabellum
Cerakote Matte Gray or Marine (Nickel) Finish
Improved Serrated Front and Rear Sights
Checkered Walnut Grips
Rowel Hammer
2 x 7 Round Magazines
Locking Hard Case
Tisas Lifetime Service Plan
The Tisas A1Tank Commander 1911-style pistol includes two magazines, a cleaning kit, and an owner's manual. The hard case is fitted with cut form inserts and is waterproof and lockable. The total weight for the package is 2.1 pounds unloaded. The MSRP for the Tisas 1911 A1 Tank Commander pistol is $429.95.