The new product center is a great place to see the new, the weird, and the utterly useless. Today, we are looking at the weird. The Ounce from Third Bay LLC is easily the oddest handgun I've ever seen. I'm unsure of how to describe it, but I'll try.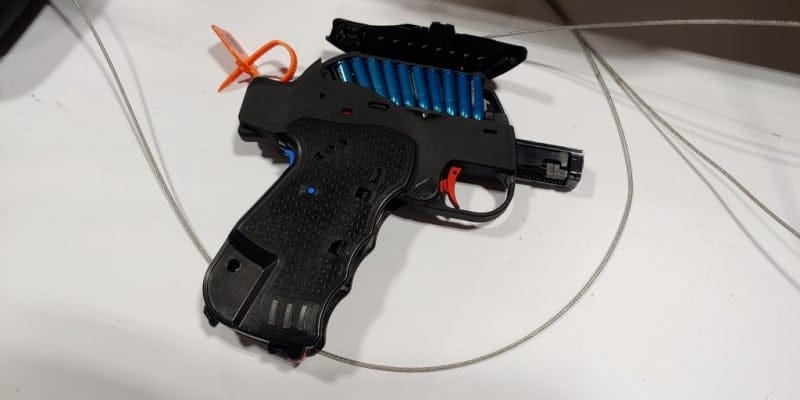 It's a semi-auto, 22 LR bullpup pistol with a fixed magazine that sits above the barrel. The gun folds in half and conceals the trigger and barrel for deep concealment carry without a holster.
The Ounce weighs eight ounces, and it's named Ounce because "an ounce of prevention is worth a pound of cure." This little semi-auto 22LR has a very odd mechanism that I simply can't explain. It's unique, and the guys at Third Bay LLC are mechanical engineers, and it shows. The rounds feed from the top and eject out the bottom of the grip.
The pictures hardly do it justice, so watch the video. A video is worth a million words, so watch the video at ounceoz.com
The Incredible Folding Ounce
The Ounce folds and unfolds easily, and a single control is required to fold or unfold the gun. When folded, the Ounce cannot be fired. The slide is internally concealed within the frame, so slide bite isn't an issue. The gun also uses a locked-breech design instead of a direct blowback, which is unique for a 22LR handgun.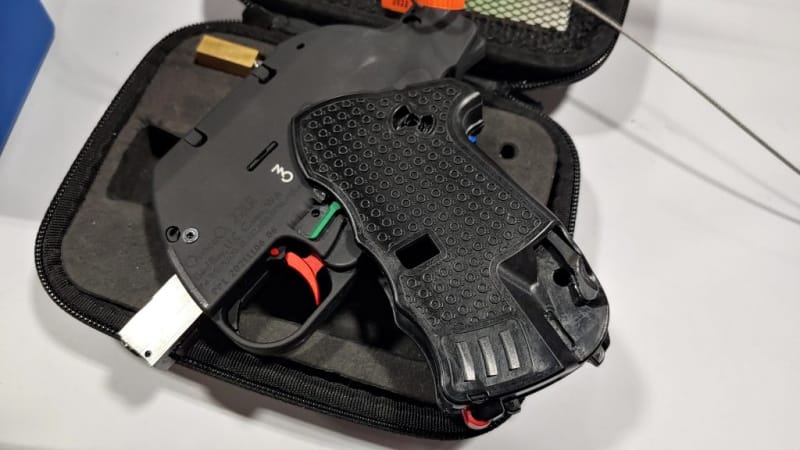 The magazine doesn't require a spring to be compressed. You just lay the rounds in the magazine. It won't offer rapid reload, and it's a last-ditch kind of concealed carry weapon. The Ounce certainly isn't for everyone, but it's super small, very easy to conceal, and will have extremely light recoil.
I'll have to get my hands on one before I can pass judgment. However, I like weird, and I like unique. I can see a purpose for this gun for those who might find it challenging to carry a more traditional gun. Its odd shape when folded ensures it won't exactly print when carried. When it comes to deep concealment guns, this might be the most capable.