Some hints about the status of the Gen 3 MagPod have dropped on social media recently. The MagPod, which functions as a magazine-mounted monopod as well as a mag identification and reload aid, has to date only been available for the Gen 2 PMAG. Users of the older MagPod, which has been in service since 2014 or so, have been awaiting a Gen 3 version for a couple of years now – if not since the availability of that magazine was first announced.
This is a rough approximation of what the new MagPod will look like: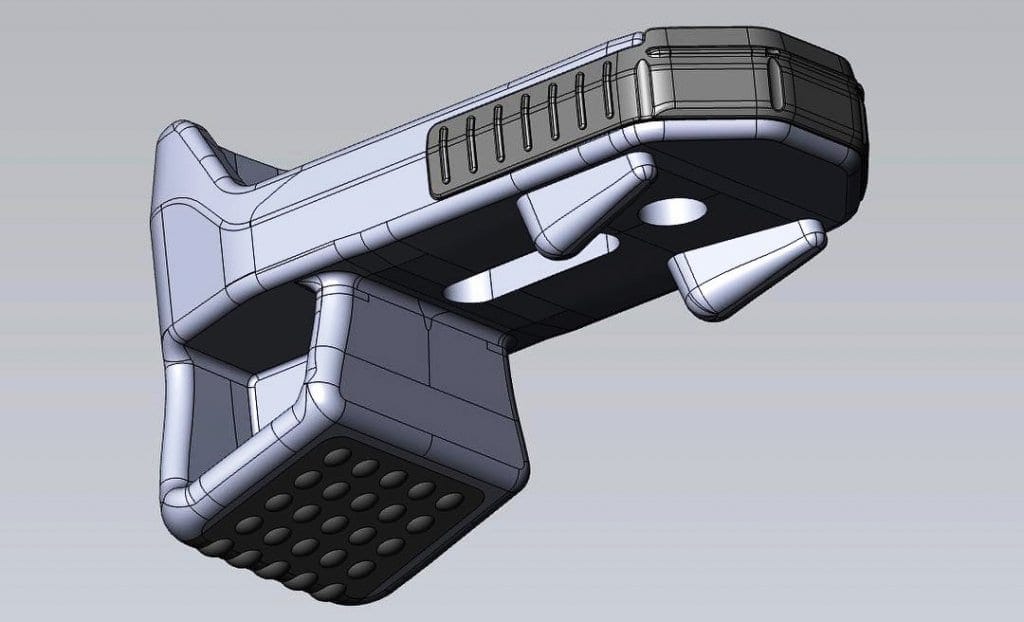 What's a MagPod you say?
Watch this and subscribe to our YouTube channel while you watch.
Yes, "grippiness" is a word.
No, a Magpod doesn't have to replace a bipod, but bipods are often unwieldy or inappropriate for a specific rifle's task. That makes having a monopod readily available a Good Thing.
In a recent Instagram post, Magpod advised, "During the development phase of @magpod, we changed the design probably 30+ times. There were 2 complete sets of tooling that were never used. Plenty of doubters back then too, yet 5 years later, the production version was finally released. The Gen3 version is taking a long time, yes, but that's because it's not merely a "port" of the existing #MagPod to the M3 #PMAG – there's additional functionality that will make it an utter gamechanger [sic]. But it'll be released when it's good and ready, not before."
Until the MagPod Gen 3 is available you still have access to the Gen 2 here at GunMag Warehouse:
• Magpod magazine base plate
…and be sure to read the customer reviews.
…also in 6-packs, 10-packs, and by the case.
And no, using a rifle mag as a monopod will not cause your weapon to jam: that, as we wrote in Magpod myths, magazines, and reviews, hasn't been the case in years.
Learn more about why you might want to give them a try in the demo video.
Lead image: Magpod, on a Stonar Guns Mod1 Hodge Defense build, from the Hodge Owners Group account on Instagram.