In case you missed it. There were some rumors online about a new Glock. We saw some teasers with the 17M and 19M and while those are for Law Enforcement only, Glock has come out with their latest Gen 5 Glock.
What's Different And What's The Same?
At first glance, the Gen 5 Glock looks like a regular Gen 4 Glock. However upon closer inspection, it actually more closely resembles a Gen 2 Glock with Gen 4 features. Like the Gen 2, the Gen 5 Glock does not have finger grooves in the front strap. The grip has the Gen 4 style grip texture as well as the Gen 4 magazine release. Glock added an ambidextrous slide stop and the frame does have an accessory rail, something the Gen 2 never had.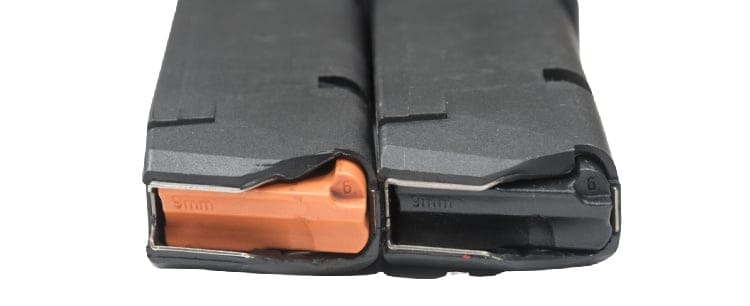 This flyer points out that the Gen 5 Glocks will have a new nDLC finish on the slides and the pistols come with a new Marksman barrel which has a new rifling pattern from previous Glocks.
It's What's Inside That Counts
The differences of the Gen 5 are not just aesthetic alone. Glock has also made some changes inside the Gen5 pistols.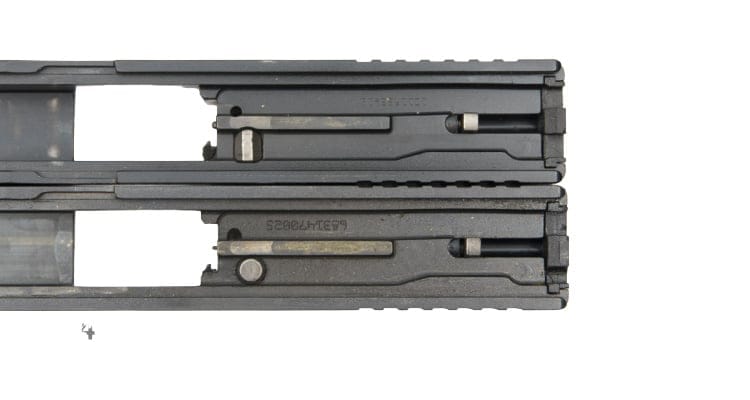 These are not the only changes to the Gen 5 Glock. The internals of the frame are drastically different. Every part of the trigger system is different enough that you cannot use previous generation Glock parts.
Even the barrel lugs and recoil spring have been changed. The Gen 5 G17 barrel lug has been reprofiled so that the G19 and G17 use the same locking block. So far it seems the G19 can use existing threaded barrels, the Gen 5 G17 will not be compatible with existing G17 threaded barrels.
The reason for changing the Gen 5 Glock 17 is to aid in parts commonality with the G19. This makes it easier for agencies and commercial armorers to get and inventory replacement parts.
The Gen 5 Glock is trickling out now to the public. Hopefully, we will get one in for a review and see if the changes Glock has made are really worth getting the next generation Glock.